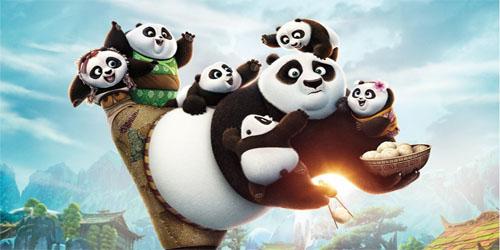 News that Comcast (NASDAQ:CMCSA) was supposedly in talks to acquire Dreamworks Animation (NASDAQ:DWA) was welcomed on Wall Street as the Hollywood studio's stock at one point shot up nearly 20% on Wednesday. The good times continued on Thursday when the deal became official.
That's news that would even make Shrek happy. After all, it's been a rough go for Dreamworks Animation in years past as flop after flop sent the vultures circling until 2015's Home changed the conversation. Following the successful debut of Kung Fu Panda 3 earlier this year, the ship now looks to be righted, which means it's the perfect time for a takeover.
Okay, truth be told, Dreamworks Animation has been linked to acquisition attempts multiple times in the past, but nothing ever really stuck. This Comcast deal though was the first one to have some teeth and it's being lauded by the majority of analysts. Yet, the one area that's not getting a lot of discussion is how Netflix (NASDAQ:NFLX) fits into the equation as the streamer has a fairly significant partnership with DWA.
The two companies have had a successful partnership in the past, which led to their development and production deal being extended back in January. The new alliance includes a mix of established series, new projects (including a highly anticipated reboot of Voltron) and streaming rights to the company's feature film library.
It's a strong package.
Now, as you may remember, Comcast and Netflix have not exactly played nice with each other in the last few years. The big sticking point has been net neutrality. For those of you not familiar with net neutrality, I refer you to the now classic John Oliver segment from the first season of his HBO series Last Week Tonight.
What it boils down to though is that Comcast has been accused of slowing down the speed of its customers using Netflix and other streaming services frequented by cord cutters. The war of words has gotten pretty heated, and for the two sides to now be involved in a major piece of business will be a fascinating situation to watch unfold now that the deal is official.
Remember, Dreamworks Animation's bread and butter may be its films, but the company has made an effort to not just be a movie studio. The TV deals are vastly profitable and important to it overall which had to factor in any Comcast acquisition conversations.
However, it's also possible that a cable company like Comcast may see that pipeline Dreamworks Animation has with Netflix as a way to profit off of former subscribers who have cut the cord. While Comcast may still be losing subscribers to streaming media, the company would at least be getting a small piece of the pie back from the deal.
It also may help explain the other big Comcast news of the week in that the company has agreed to up streaming limits to 1 terabyte a month. The move was applauded by Netflix CEO Reed Hastings, who fittingly is a Comcast subscriber.
Huge for me as a Comcast customer. Now I'll never be able to watch enough to hit my cap.
To put into perspective, that's roughly 700 hours of HD-caliber content, which is up sharply, the number that could have been viewers under the old 300 gigabyte caps. Regardless, one of the first questions Comcast executives initially had to ask was likely if the overall deal was worth even attempting to solve the potential Netflix problem.
Let's remember what Comcast will get with this deal. Namely, Dreamworks Animation, which will now become the equivalent of what Pixar is to Disney (NYSE:DIS). Comcast's main film studio, Universal, already has a strong foothold in the market, thanks to Illumination Entertainment's Despicable Me and Minions franchises (plus two more separate brands launching this year), but now it will get popular characters like Shrek, Po and The Croods as well.
Now while that could put Universal and Dreamworks Animation at odds in eying the potential release dates, Disney and Pixar have managed to make it work. It's also a problem that won't come until at least 2017 when Dreamworks Animation's distribution deal with Fox (NASDAQ:FOX) (NASDAQ:FOXA) expires. Still it's something to consider.
Executives also needed to consider the strong value these characters would bring to Universal's theme parks. While Shrek is already a part of Universal Studios, bringing more of his fictional friends from DWA's vault will help the park compete with Disney's influx of characters from Marvel and Lucasfilm.
Dreamworks Animation also is a part owner of AwesomenessTV, an online video content provider that is popular with teenage girls. Though that also comes with an asterisk as it also counts Verizon (NYSE:VZ) as a co-owner, which could cause a stickier situation.
Still overall these are assets that target the same demographic. Comcast realizes the vast value of the kids market and how valuable that programming is to parents. According to Bloomberg, a deal of this magnitude (originally estimated around $3 billion) would at minimum "represent a multiple of 19.5 times analysts' projections for Dreamworks Animation's combined 2016 and 2017 earnings before interest, taxes, depreciation and amortization."
Although it still ties back to Netflix, as a lot of the value in Dreamworks Animation comes from Jeffrey Katzenberg's strategic move to not be solely reliant on the box office. Katzenberg has always been a forward thinker, and again, he and his investors are seeing it start to pay off. Netflix was there when Dreamworks Animation needed a partner and it's a large part of what makes the overall company so valuable.
This is something that investors across the board need to be paying attention to, especially given how it has made a stock like Dreamworks Animation skyrocket in such a short period of time.
All of a sudden, the world of animation just got even more interesting to adults.
Image credit: Dreamworks Animation
Disclosure: I/we have no positions in any stocks mentioned, and no plans to initiate any positions within the next 72 hours.
I wrote this article myself, and it expresses my own opinions. I am not receiving compensation for it (other than from Seeking Alpha). I have no business relationship with any company whose stock is mentioned in this article.