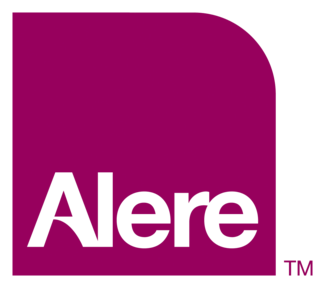 Back in February, Abbott (NYSE:ABT) announced it agreed to acquire Alere (NYSE:ALR) for $56 a share, essentially throwing Alere shareholders the lifeline they've been so desperately looking for over the past few years. Alere, which had experienced a variety of issues in the past, looked like it was finally able to put all of its issues behind it. With Abbott's recent announcement to purchase St. Jude Medical (NYSE:STJ) for $25 billion, it looks like Alere's worst days may not be over yet.
The Issues Don't Stop
Things went from bad to worse back in March when Alere received a subpoena from the DOJ seeking documents relating to its sales practices. In combination with that, Alere also announced it would have to delay filing its annual report, driving shares down over 8% that day.
Abbott's CEO just made things worse by not commenting on all the activity surrounding Alere. On the recent Q1 call he said,
"I'm going to be careful how I answer any questions about Alere, because as you know they've had delays filing their 10-K. We don't know when they will file their proxy. We don't know when they are going to have a shareholder vote. So right now I'd say it's not appropriate for me to comment on Alere"
As you'd expect, the market wasn't very happy with that either. Alere shares ended down close to 13% for the day.
To make matters worse, there were rumors that Alere received a default notice from its bondholder group on Monday. While Alere would have time to remedy this issue, it's certainly not a good sign if they have further troubles with filing their 10-K.
No Room Left For Alere
At $43 a share, Alere would have 30% of upside to hit its buyout offer from Abbott. Yet even with that potential upside, it's hard to see the deal still going through with all the issues the company has had, especially if Abbott's acquisition of St. Jude Medical goes through.
Immediately following the acquisition, Abbott's debt to EBITDA leverage ratio will be just over 4.5x, leaving little room for the company to digest another acquisition, especially a debt-laden company like Alere. If Alere's regulatory issues continue to worsen, I'm sure Abbott will lose any desire to bother with Alere until those issues are resolved.
Summing It Up
I'm not one for merger arbitrage, but it's certainly hard to believe an investment in Alere is worth it in order to capture the spread. These regulatory issues are just another chapter in Alere's rocky history of turnarounds, potential sales, CEO issues, etc. More importantly, it's hard to quantify exactly what will happen following the conclusion of the DOJ investigation.
It's going to take some time for both the market and potential suitors to get comfortable with Alere, most likely delaying any potential deals in the near term. Abbott now seems like much less of a suitable acquirer with the St. Jude Medical deal on its plate. Investors are better off looking elsewhere while Alere continues to perpetually try and fix its issues.
Disclosure: I/we have no positions in any stocks mentioned, and no plans to initiate any positions within the next 72 hours.
I wrote this article myself, and it expresses my own opinions. I am not receiving compensation for it (other than from Seeking Alpha). I have no business relationship with any company whose stock is mentioned in this article.