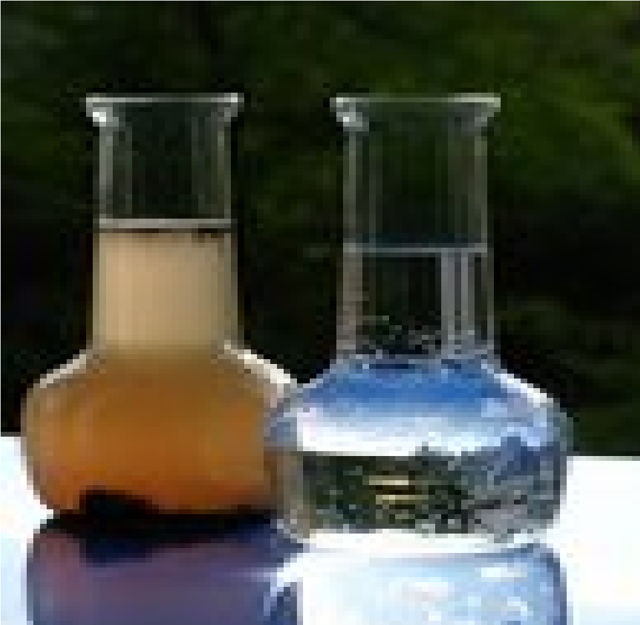 Click to enlarge
A.O. Smith (NYSE:AOS), long known for its water heaters, is better classified now as a water treatment and air treatment product manufacturer. The 140-year-old company markets residential and commercial products worldwide. It has been an industry leader in North America for decades, is experiencing significant growth in China and is in the infancy stages in India. For 2016, it projected 8% organic revenue growth. Earnings per share are estimated in the range of $3.40 to $3.55.
A.O. Smith reported 2016 first quarter results on April 27th. Revenue in the 2015 first quarter was $618.5 million. While it is not practical to expect every quarter to deliver 8% organic revenue growth, it is realistic to expect the company to near 8% growth. Not only did A.O. Smith deliver revenue growth of just 3% at $636.9 million (5% excluding currency conversions), it also barely missed analysts' average estimates by $8.7 million.
Initially, this may appear to be concerning news. However, it is important to remember the 2015 first quarter included a pre-buy of inventory by distributors. The cut-off date for the third phase of the National Appliance Energy Conservation Act (NAECA III) was April 15, 2015. A.O. Smith's customers pre-bought in an effort to beat pending price increases. In the current quarter, it was those same price increases that helped offset lower volumes year over year. As well, it should be recognized the 2015 second quarter set another quarterly revenue record. So, there is yet another quarter of difficult comps ahead. A.O. Smith expects comps in the second half of 2016 to be favorable.
Analysts expected the company to deliver 17% EPS growth and earn $0.76 per share in the quarter. Comparatively, A.O. Smith has grown EPS at a compounded rate of 38.5% from 2010 to 2015. Besides its revenue growth, supporting the equation was A.O. Smith's repurchase of 430,000 shares in the quarter. In the North America segment, earnings were 30% higher due primarily to lower material costs. This was offset by higher SG&A expenses in the Rest of World segment. Although sales in China grew 17% year over year, expansion into smaller cities, expansion of the e-commerce platform, expansion in new categories, and expansion on the commercial side limited the expansion of earnings in the segment to just 2.7%. Overall, the net effect was impressive. Earnings in the quarter increased 27.7% from $0.65 to $0.83 per share.
Refining guidance is not unusual for A.O. Smith. In 2015, the company updated (raised) guidance with each quarter's reporting. When the year ended, not only did A.O. Smith meet its updated guidance, it exceeded the high end of the range. A.O. Smith is, once again, on its guidance updating track. The company now expects EPS in a range of $3.47 to $3.55 as compared to its original guidance of $3.40 to $3.55. In support, it increased its share repurchase spend from $150 million to $175 million for the year.
Tracking quarter to quarter is prudent, but it is also relevant to track a company's progress against its long-term targets. A.O. Smith's universal goals - total annual revenue of $2.5 billion, Rest of World segment revenue of $1 billion, and an acquisition that adds value - are almost wholly completed. At $636.9 million, the 2016 run rate tops $2.5 billion. The Rest of World segment revenue in the first quarter was $217.4 million which equates to a run rate of $870 million. From another angle, the Rest of World segment generated $866 million in 2015. A double-digit increase would push revenue over $950 million. On the acquisition front, the company's message just recently changed.
"There was a lull for a while, but recently things have picked up a bit."
Specifically, for 2016, there are several focus areas worthy of tracking. All could be tipping points for A.O. Smith.
Commercial boiler products represent approximately 55% of the Lochinvar brand. Typically, these products experience stronger sales in the latter half of a year. A.O. Smith expects the brand's 10% growth rate to continue in 2016.

The water treatment market in China is projected to grow at a 30% clip through the end of the decade. A.O. Smith is already facing capacity issues in its leased facility in China. The company's capital spending now includes approximately $65 million through 2018 to construct a new water treatment manufacturing and air purification assembly facility. In 2016, it expects capital expenditures of $20 million and the projection for water treatment revenue in China is $20 million.

Also pertinent to a water treatment discussion is A.O. Smith's expansion beyond the residential market into the commercial water treatment market. The company is touting a strong, industry-leading product pipeline. Sales of the water filtration product portfolio have grown at a 60% CAGR the past two years from $43 million to $110 million.

The company's ERP implementation will span the majority of its North American plants in 2016. Implementation costs are expected to rise to $24 million for the year with the majority projected to occur in the fourth quarter. ERP implementations typically help boost operating margins. The timing should be advantageous as input prices for steel creep higher.

Progress in India has been slow to materialize. The 2016 first quarter produced a larger loss as compared to the prior year. According to Ken Research, the water purification industry in India is projected to grow at a CAGR of approximately 33% from 2014 to 2019. More impressively, the air purification industry is projected to grow at a CAGR of approximately 40% in the same time frame.
And, of course, there's still hope for that elusive acquisition....
Disclosure: I am/we are long AOS.
I wrote this article myself, and it expresses my own opinions. I am not receiving compensation for it (other than from Seeking Alpha). I have no business relationship with any company whose stock is mentioned in this article.
Additional disclosure: I belong to an investment club that owns shares in AOS.