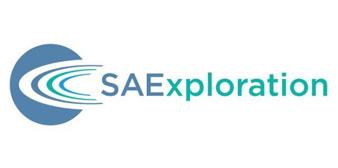 SAExploration (NASDAQ:SAEX) has been decimated in the market since the end of 2014. The stock is down 85%, and it seems like there's no end in sight. The drastic reduction in E&P spending has hit SAEX hard. No one wants to spend money on exploration activities with oil prices hovering around $40 a barrel. This has been pretty devastating for SAEX. The company works in the seismic acquisition business specializing in complex, hard to navigate areas such as Alaska and South America. Can it get worse than that? The first part of an E&P company's CapEx budget to be cut will be in these complex areas that is certain to have higher production costs to actually drill on. Not a good sign for SAEX.
To say the company is in a pickle is an understatement. To top it off they're running out of sources of liquidity. But wait, there's more. The company is also on the verge of busting a covenant by the end of Q4. With everything possibly going against the company, wouldn't this sound like a perfect short? Not so fast.
The Liquidity Issue
SAEX likely isn't going to be cash flow positive this year. They'll likely be between flat or down $10mm by the end of the year.
Luckily for us, SAEX is pretty easy to project for this year. You can essentially take its expected backlog for the year and use that to determine it's EBITDA and cash flow for the year. The company essentially bids for new projects with E&P companies, and tries to model in a gross margin that it expects to earn. Gross margin has varied between 20% to 30% over the last few years, so it's hard to pinpoint what they'll earn this year. It's probably more likely that the gross margin will be on the low end, as the company is more concerned about bringing in revenue rather than margin. SG&A tends to be relatively consistent, only down to $35mm last year from $39mm in 2014 at a much higher revenue level.
The majority contracts that are in place this year are expected to be completed by the end of Q2. This will probably net SAEX close to $24mm in EBITDA earlier on in the year when it's bound to need it. Unfortunately SAEX pays a lot in interest expense, to the tune of about $16.7mm a year. Then there's its maintenance CapEx payments. And then there's mandatory payments in its JV partner in Alaska. And who knows what the change in working capital will look like for the first half of the year. All in all, it's possible that the company could eat through $10mm this year.
Luckily the company does have some, albeit limited, sources of liquidity. They currently have about $11.3mm in cash and $12.1mm left of availability on their revolver. That should be enough to help the company get through the year. There's one slight problem here though that leads us to our next issue.
The Covenant Problem
SAEX's revolving credit facility has one key covenant that the company is potentially in a position to bust:
"If borrowings under the Revolving Credit Facility exceed $5,000, the Corporation is subject to minimum rolling 12 months EBITDA requirements of $20,000 on a consolidated basis and $8,000 on the Corporation's operations in the State of Alaska."
Right now SAEX's LTM EBITDA is about $37mm. With all the EBITDA coming in from its contracts in the first half of the year, the company should be able to stay above $20mm in EBITDA. If the company isn't able to land any new contracts soon, there's a chance LTM EBITDA will be below $20mm by the end of Q4, with no substantial revenue in the second half of the year, and potentially weaker margins. This will trigger a technical default, and put the company in a tricky position with its creditors.
So, how can the company possibly avoid this?
The Elusive Receivable
In the Q4 press release, there was a little blurb on liquidity that talked about a large receivable that was due from a customer, which if they collected on in a timely fashion would solve all their near-term liquidity issues. Unfortunately this seemed to go unnoticed by Wall Street analysts, with not one mentioning in on the last quarterly conference call. So what's going on?
Right now the company has a $50.4mm receivable due from a customer which they are frantically trying to collect on. But, if they're owed the money, why are they having so much trouble collecting on it?
My guess, which the company doesn't explicitly state, is that this customer is distressed. They mentioned its a company with activities in Alaska, but not much more than that. They mention that their ability to collect on this receivable depends on the monetization of Alaskan Tax Credits which are given to companies who engage in seismic acquisition activities. Essentially, this customer has these tax credits and is trying to monetize them in order to pay SAEX. They can do that in one of two ways:
Filing an application to receive a certificate for the value of the tax credit, which then they can sell to other producers in Alaska in order to monetize it.
Get a loan from a bank using the tax credits as collateral
The company is working on Option #2 with its customer right now since its the quickest way to collect on the receivable. Option #1 is a much longer process, and SAEX wouldn't receive the entirety of the proceeds until Q1 2017. According to the company, if the customer hasn't monetized the tax credits by April 30th, they will pass them to SAEX who will then have the job of monetizing them.
The company seems to be confident they'll be able to monetize this through some sort of bank loan using the credits as collateral. I would have to agree with them here. It's hard to see a bank turning down something like this. You're essentially offering collateral secured by the government. Doesn't get much better than that. SAEX will probably have to get some waivers from its lenders in order to do so.
Why is this so crucial? The $50mm should easily get them through the next year. More importantly, part of the $50mm could be used to pay down the revolver, eliminating that covenant, and removing any worries of a technical default. With near term liquidity issues likely in check, what about going forward?
The Unpredictable Backlog
At year end 2015, the company had $200mm in backlog, with 83% of that expected to be completed in 2016, and $283mm in bids outstanding. In January, they were able to land $83mm more in projects. All in all, the company will probably earn around $250mm in revenue this year. Past that, all we can see is $200mm of outstanding bids.
More than likely, the company will choose to bid lower on projects in order to bring in more revenue. Assuming they can land half of the $100mm in bids outstanding, they should still have enough cash on hand from that $50mm receivable in order to make in through 2017 in the oil & gas markets still remain weak.
Why The Stock Is More Likely A Triple
Just about everything has gone against SAEX. Because of that, I don't think it will take much to drive the stock back up to its levels in February, a triple from these current prices. That was only two months ago.
After April 30th, I'd expect to hear something from the company regarding its status with the tax credits and outstanding receivable. I think any sort of update, or better yet a resolution of the issue, would surely boost investor confidence. Additionally, I would expect the company to announce some new deals in the pipeline, even if they have to sacrifice some margin. This would be an even stronger catalyst, as it would provide more clarity for investors and help boost confidence in management.
This management team isn't stupid. They've all worked in the business for quite some time, and have experienced cycles like this in the past. The majority of the executive team has worked in the seismic business since the 80s. More importantly, they are heavy owners of the stock, owning close to 40% of the shares outstanding. After tons of insider buys in the $3 - $4 range, management has been pretty quiet lately, except for the CEO, Brian Beatty, who made a small $15,000 purchase in mid-March, potentially trying to signal to the market, "Hey guys, we still have faith!"
SAEX isn't your typical seismic business either. Normally the seismic business is quite commoditized. SAEX is more of a logistics provider than anything. By specializing in hard to reach areas, they've carved out a little niche for themselves where they're often able to earn outsized returns for the industry. Unfortunately this just doesn't help them very much in pricing environments like this.
Even in this tough year, they'll earn about $20mm to $25mm in EBITDA. If we assume they're at least able to maintain that going forward, they're at least a double from current levels by applying a 5x to 6x multiple.
Conclusion
While things look awful for SAEX, one should be careful about going short. It won't take much to drive the stock back up to levels seen in February. Management has the experience and will soon have the pockets to get through this tough patch, avoiding any near term liquidity crisis. It shouldn't take more than few small, positive things for the market to begin to re-rate the stock. On the other hand, it's hard to get comfortable with taking a long term investment in the company with such a lack of revenue visibility. If the market begins to improve, will surely be a quick and rapid beneficiary.
Disclosure: I/we have no positions in any stocks mentioned, and no plans to initiate any positions within the next 72 hours.
I wrote this article myself, and it expresses my own opinions. I am not receiving compensation for it (other than from Seeking Alpha). I have no business relationship with any company whose stock is mentioned in this article.