Newmont Mining (NYSE:NEM), the leading US gold miner, has recently released its quarterly results, in which its profits dropped sharply from a year earlier. But this Greenwood Village, Colorado-based company remains one of the best-performing gold miners and one of my favorite gold picks.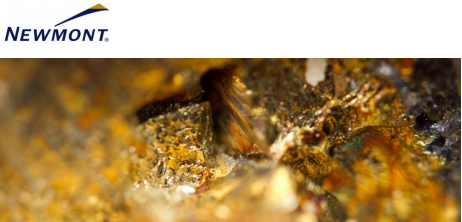 Newmont produced 1.23 million ounces of gold and 38,000 metric tons of copper in the first quarter, an increase of 3% and 2.7%, respectively, from a year earlier. The increase in gold production came on the back of an uptake in output from Batu Hijau and Kalgoorlie and the addition of production from CC&V (Cripple Creek & Victor).
Gold prices have gained roughly 18% this year after touching multi-year lows in December, thanks in large part to concerns regarding the state of global economy, including easing concerns around China's growth. But in the first quarter, prices were still lower as compared to last year. For Newmont, the average realized gold and copper price dropped from $1,203 per troy ounce and $2.34 per pound last year to $1,194 per ounce and $2.02 per pound, respectively. Newmont's sales clocked in at $2 billion, up 3% from last year. But with lower prices, increase in total sales costs, D&A, reclamation and remediation charges and income and mining tax expense, net income from continuing operations slipped from $175 million a year earlier to $78 million.
However, what's great about Newmont is that it consistently generates strong levels of cash flows, enough to fully fund capital expenditures. Last year, the company generated cash flows around $744 million in excess of capital spending. In the previous quarter, it reported 16.6% year-over-year decline in operating cash flows to $524 million. Its capital spending, on the other hand, climbed 4.6% to $297 million as it increased funding on four major projects, but it was still well within the cash flow. Consequently, Newmont ended the first quarter with positive free cash flows of $227 million.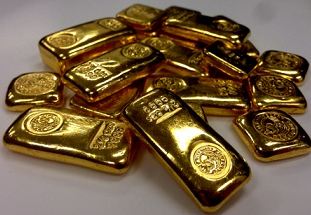 Newmont has also been successful in significantly reducing the all-in sustaining costs which has partly offset the negative impact coming from weak commodity prices while bolstering its cash flow generation ability. In the first quarter, Newmont cut the gold AISC from $849 per ounce a year earlier to $828. The company expects gold AISC to average between $880 and $940 per ounce in 2016, improve to around $850 to $950 per ounce in 2017 and remain under $1,000 per ounce in 2018.
At first glance, this doesn't look particularly impressive considering that almost every major gold miner has reported positive free cash flows and has managed to bring the AISC to under $1,000 mark.
Goldcorp (NYSE:GG), for instance, one of the world's leading gold miners, ended last year with a free cash flow of $335 million while lowering its AISC by almost 6% to $894 per ounce. In fact, Newmont's 10 major competitors, including Goldcorp, AngloGold (NYSE:AU) and Yamana Gold (NYSE:AUY), have reduced gold AISC by 10% over the last three years while reporting free cash flow of $0.64 per share on a trailing 12-month basis.
But in these terms, Newmont has outperformed the broader industry by a wide margin. Over the last three years, Newmont has reduced AISC by 24% while its free cash flow per share has clocked in at $1.43 per share - both metrics are more than twice as large as the industry's average.
The strong performance is driven largely by Newmont's focus on developing just the low-cost mines that can operate at an AISC of less than $800 per ounce and come with minimum social and technical risk, such as Merian in South America and Long Canyon and CC&V in South Americas. Merian, an open-pit mine which can produce up to 500,000 ounces of gold annually, is 80% complete and will begin operations in the fourth quarter of the current year. The Long Canyon expansion project is 65% complete and will come online in the first half of next year. The company acquired CC&V last year and also been working on its expansion, including the modification of the project's mill. In addition to this, the company has also been ramping up Tanami, a low-cost underground gold mine in Australia. The expansion work is scheduled to last till the second half of 2017.
At the same time, Newmont has moved away from projects that came with an AISC of around $900 to $950 per ounce and carried substantial geopolitical risk, such as Midas, Jundee, Penmont, Waihi. During the recent conference call, the company also said that it is also working on selling the Batu Hijau project in Indonesia. Although this was a low-cost gold and copper mine, it carried substantial geopolitical risk. The company has been facing increasing pressure from the Indonesian government, which recently introduced a mining export tax and revoked Newmont's license, which wants to force the miners to invest in domestic smelters. Newmont is already in discussion with interested buyers and a sale could be announced in the near future. This will have a positive impact on Newmont's risk profile.
But more importantly, these portfolio adjustment moves, with asset sales, acquisitions and expansion work, will improve the company's cost profile. When the above-mentioned four projects (Merian, CC&V, Long Canyon, Tanami) come online, they will add 1 million ounces of low-cost gold with an average AISC of just $700 to Newmont's portfolio.
Moreover, the expansion work will fuel production growth, offsetting the impact of divestitures. Newmont's output is forecasted to climb by 9% last year to 5.45 million ounces in 2017, according to the midpoint of the guidance. The growth will come at a time when most of the major producers would be reporting declining production. Earlier this year, the world's largest gold producer Barrick Gold (NYSE:ABX) projected almost 20% drop in gold production from 2015 to a midpoint of 4.85 million ounces by 2018. Overall, according to estimate from Goldcorp, the gold output from large-cap miners will decline by 8% between 2015 and 2018. But in this environment, Newmont could actually increase production.
Beyond 2017, however, Newmont expects production to remain stable between 4.5 million and 5 million ounces. However, I believe this is a conservative estimate with significant room for upside since it does not account for projects that are on Newmont's radar but haven't been approved yet, such as the Subika underground, Northwest Exodus and Ahafo Mill expansion. Besides, the company could also use its strong cash flow profile to make another accretive acquisition.
Bottom Line
With a great management team that has delivered above-average reduction in gold AISC, a strong free cash flow profile and growing production, Newmont remains one of the best positioned gold miners to outperform in the coming years.
Disclosure: I/we have no positions in any stocks mentioned, and no plans to initiate any positions within the next 72 hours.
I wrote this article myself, and it expresses my own opinions. I am not receiving compensation for it (other than from Seeking Alpha). I have no business relationship with any company whose stock is mentioned in this article.