Many retirees or investors hoping to retire soon face the daunting task of navigating a retirement without the savings they wanted. Rather than bemoan the difficulties of the past, it is time to tackle the challenges of handling retirement in an environment of high stock prices, low dividend yields, and exceptionally low interest rates on all high quality debt.
For a retiree to cope with the challenges of retiring in this economy, they'll need to be mindful of generating income and putting a lid on expenses. Several of the strategies I suggest won't be techniques that retirees are quick to embrace. The cost cutting techniques can be severe, but this is an area that has received overwhelming requests from readers. I will start with addressing the ways people can cut costs and then follow with a section on how to handle producing income to cover the costs that remain.
Cost Cutting Techniques
Some of these techniques won't be viable in all markets, but many should be viable options in most parts of the country.
Use Geography
If you're concerned about making each dollar stretch, it doesn't make sense to pick an area with a high cost of living or excessively high taxes. The retiree should be looking at the total cost of living rather than focusing on only one element such as income taxes. Lower house prices and property taxes can be a huge advantage in keeping the costs down.
There are worse things than saving money by moving to Colorado and having a view of the mountains: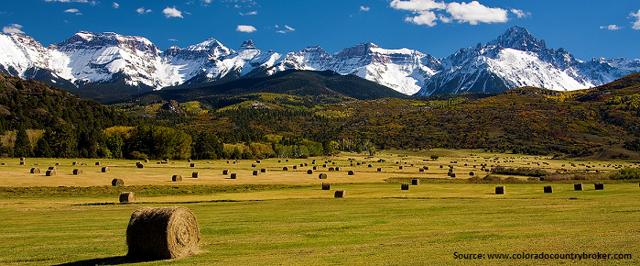 Click to enlarge
Own The House
There are some markets where ownership may not make sense, but there are many markets where it makes a great deal of sense. Remember that REITs (Real Estate Investment Trusts) have been excellent investments for decades because they are an efficient structure for investing in real estate. In Colorado capitalization rates generally run between 5.0% and 7.5%. The resulting yield in terms of cost savings is substantially higher than what investors can expect to find elsewhere in the market. Remember that rent generally increases on an annual basis so this is yield and growth.
I love the high quality triple net lease REITs like Realty Income Corporation (NYSE:O), National Retail Properties (NYSE:NNN) and STORE Capital (NYSE:STOR). I find that portion of the REIT space more favorable than investing in the REITs running apartment complexes because I think there is more room for growth in the leasing of commercial space.
No Short Term Buys
Don't waste money on buying physical real estate with a short holding period. The transaction costs can easily run towards 10% of the total value. Can you imagine trying to make money by investing in the market if transaction costs were 10% of the order instead of being under $10 per trade?
Drive Used Cars
Tesla (NASDAQ:TSLA) is producing their new model 3. Cutting out the gas station may sound like a great way to save on costs, but don't kid yourself into thinking that new model 3 is an "investment".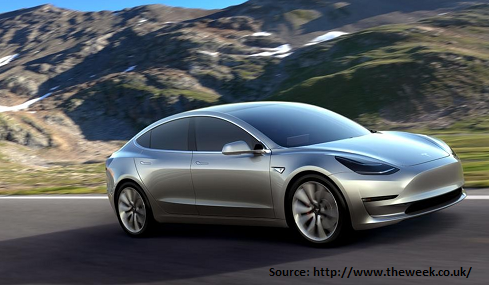 It looks stylish, but it doesn't pay dividends or interest. It may keep you from paying for gas, but if you really want to cut costs I'd suggest looking for an old Toyota Tercel or Corolla. They may not be stylish and they certainly don't have much power, but they can be bought in decent condition for a grand or two and can get over 30 miles to the gallon.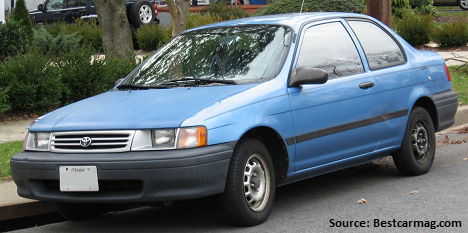 I did warn you that readers wouldn't like all of the options, right?
Cut Cable
This is another fairly easy way to save a substantial amount of money. Netflix (NASDAQ:NFLX) stated they were raising prices on subscription package by moving cheaper subscribers up to the $9.99 "Standard" plan. UBS indicated that even after the price increase Netflix would only cost $.09 per hour of entertainment while pay-TV packages ran around $.30 per hour over entertainment.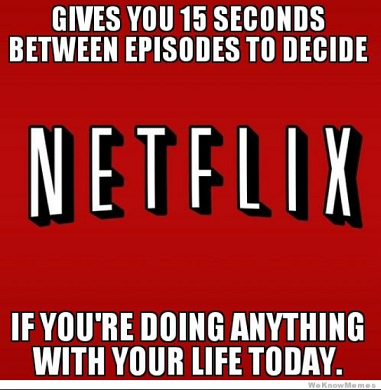 Perhaps my opinion is skewed by not owning a television, but quick math suggests that UBS is assuming people are watching over 100 hours per month on Netflix and possibly more on the average pay-TV package. That is more than a part time job. When I was moving about 5 years ago I sold my TV on craigslist and never saw a reason to buy a new one.
Cut The Land Line
Really, what will you use that line for? Will you use it to check on your loved ones if there is an emergency? Are you confident that they will be at home and next to their land line? I've heard plenty of excuses for people not cutting this cost but it usually boils down to not wanting to deal with it.
Negotiate With Your Internet Service Provider
This is one I do each year. Many people hate conflict and don't want to risk the unknown of calling their ISP and asking for a discount. I put an alarm on my phone to remind me to call each year when the discount runs out. My ISP has a "normal" price of $75 to $80 for this plan, but my monthly bill is about $20. They have several departments that don't offer discounts and are generally a huge waste of time. I found the right department for my ISP and just saved the number to call each year.
Ditch Verizon (NYSE:VZ)
Verizon and AT&T (NYSE:T) were happy to avoid competing on price but the smaller carriers offer some excellent deals. Depending on where the retiree lives this may not be an option because some of the smaller networks aren't reliable in certain areas. When driving out into the rural parts of Colorado I'll check signal with friends on other networks. We usually lose signal within one hundred yards of each other.
Xeriscape
Seriously, how much are you spending on water for that lawn? The payback period on xeriscaping is often excellent. Don't be afraid to replace the grass with some rocks. In Colorado this is a common theme because the rocks look great and are exceptionally drought tolerant. I haven't watered my rocks in years and they are still doing great.
Ditch the Movies
If you sell off the television and cut the cable it becomes very easy to avoid going to the movies. Without the TV, you often won't know what is playing in the theatre.
How To Generate Income
The next challenge is generating some income to offset the costs that remain. In this section I'll talk about some of the things investors should consider doing and things they shouldn't do.
Some investors like to buy physical real estate. That is a fine option for an investor that is committed to staying in the area and doesn't mind dealing with tenants. For some people being a landlord is a great strategy, but I'd rather do the due diligence and just buy into a REIT. The volatility will be much higher (assuming no mortgages or margin) but there are several REITs with dividends that are far more reliable than the rent payment. Several REITs have decades of nothing but raising dividends. You won't find that consistency in buying physical real estate because the diversification just isn't there.
Higher Returns For Real Estate
Some people are willing to take on the challenge of having roommates in older age. If you're married, don't' take on a tenant without talking to your spouse. This is an option for some people and not for others. For people trying to squeak by on a very tight budget this can be a strategy to cover the costs. Unlike most real estate investments this one does not require a substantial capital outlay.
Bed And Breakfast
Another option for cash in retirement is to use a site like AirBNB.com to rent out a room for much shorter periods.
Do You Like Writing?
If you enjoy writing about financial analysis, I know a great website. I wouldn't suggest writing books, but the process of writing financial analysis can do a great deal to help an investor flesh out their thesis. Just make sure you're writing about something people would want to read. You don't want to be like Snooki. The following Venn diagram should explain it: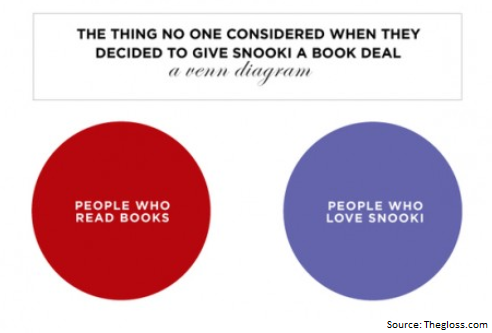 Delay Social Security
If you expect to live to an old age the returns on delaying social security can be very favorable. As a rule of thumb you'll need to live to around 76 to 82 to come out ahead when discounting cash flows using a reasonable interest rate. If you expect to live past that range the returns from delaying social security are very solid. If you are confident you won't live that long, then filing at 62 makes far more sense.
Remember that someone can retire at 62 and still wait for a few years to claim.
Look At Preferred Shares For Returns
Preferred shares often yield between 4.5% and 9% even in this low interest rate environment. This can be a great opportunity to look for more income from the portfolio. However, it is important to point out that inflation will occur over time and that investors must be prepared for that. I suggest investing about one quarter of the dividends for the year in buying more income producing securities.
Don't Believe In Extremely High Yields
There are few things more painful than seeing investors grasp for sucker yields by buying stocks with dividends that have little to no chance of being supported. Currently some mortgage REITs are paying dividends that are clearly (to the professional analyst) not sustainable. These yields effectively are including a substantial return of capital regardless of the tax classification for the dividend.
As an analyst that regularly covers these issues it can be disheartening to see the confidence of some investors in the idea that some losses are "only paper losses". Annaly Capital Management (NYSE:NLY) is the biggest of the mREITs. If an investor has held the shares for around 6 years they will see quite a huge "paper loss" on share price but will have generated excellent amounts of income. Given the book value erosion over time, it isn't reasonable to believe that the decline in share price is purely a paper loss. The income can be excellent but investors need to be aware of the risk. I recently put together a piece discussing the risks for Annaly Capital Management's dividend. If investors are buying into these kind of high yield securities they need to be able to withstand cuts in the dividend. They should be pulling off part of the yield to buy more shares. That could be reinvesting in the same stock or buying other securities. The point here is that investors should not treat 100% of the dividend as income for the current period.
The same trend applies to other exceptionally high yield investments like Prospect Capital Corporation (NASDAQ:PSEC). The discount to book value, yield, and price to earnings ratios are exceptional. If an investor buys into PSEC they should avoid spending 100% of the income from the position. Some of that income needs to be reinvested.
Do Buy Dividend Champions
I keep a list of dividend champions that I suggest as a starting point for investors seeking high quality income that should be capable of withstanding most downturns in the economy. I include a couple companies that have not reached the level of being dividend champions because they still have exceptional history, were spun off from another dividend champion, or are covering their dividend about 4 times over.
| | | | |
| --- | --- | --- | --- |
| Company | Ticker | Yield | Years |
| Northwest Natural Gas | (NYSE:NWN) | 3.65% | 60 |
| Procter & Gamble Co. | (NYSE:PG) | 3.27% | 59 |
| Emerson Electric | (NYSE:EMR) | 3.45% | 58 |
| 3M Company | (NYSE:MMM) | 2.64% | 57 |
| Vectren Corp. | (NYSE:VVC) | 3.22% | 55 |
| Cincinnati Financial | (NASDAQ:CINF) | 2.92% | 55 |
| Coca-Cola Company | (NYSE:KO) | 3.06% | 53 |
| Johnson & Johnson | (NYSE:JNJ) | 2.73% | 53 |
| California Water Service | (NYSE:CWT) | 2.50% | 48 |
| Target Corp. | (NYSE:TGT) | 2.74% | 48 |
| Stanley Black & Decker | (NYSE:SWK) | 2.02% | 48 |
| Altria Group Inc. | (NYSE:MO) | 3.67% | 46 |
| Sysco Corp. | (NYSE:SYY) | 2.66% | 45 |
| Black Hills Corp. | (NYSE:BKH) | 2.90% | 45 |
| Universal Corp. | (NYSE:UVV) | 3.97% | 44 |
| Becton Dickinson & Co. | (NYSE:BDX) | 1.67% | 43 |
| Wal-Mart Stores Inc. | (NYSE:WMT) | 2.91% | 42 |
| PepsiCo Inc. | (NYSE:PEP) | 2.72% | 43 |
| Exxon Mobil Corp. | (NYSE:XOM) | 3.42% | 33 |
| McDonald's Corp. | (NYSE:MCD) | 2.79% | 39 |
| National Retail Properties | | 3.80% | 26 |
| Realty Income Corporation | | 3.81% | 22 |
| Apple | (NASDAQ:AAPL) | 2.21% | 4 |
| Average | | 2.99% | 44.61 |
Apple clearly has a very short history, but they also have an enormous pile of cash on the balance sheet and the dividend is tiny compared to earnings. The yield isn't huge and the history isn't long, but I'll be shocked if anything happens to the dividend.
One that isn't listed on there is Philip Morris International (NYSE:PM), but I think they deserve to be mentioned as well. They only have about 8 years of dividend history because they were spun off from Altria Group. They represented more than half of Altria Group's operations and Altria Group has 46 years of dividend raising history.
ETFs For Income
The following table of ETFs provides several options for an investor that prefers to use ETFs rather than individual companies.
| | | | |
| --- | --- | --- | --- |
| Ticker | Name | Div. Yield | Expense Ratio |
| (NYSEARCA:VIG) | Vanguard Dividend Appreciation ETF | 2.29% | 0.10% |
| (NYSEARCA:VYM) | Vanguard High Dividend Yield ETF | 3.11% | 0.10% |
| (NYSEARCA:DVY) | iShares Select Dividend ETF | 3.28% | 0.39% |
| (NYSEARCA:HDV) | iShares Core High Dividend ETF | 3.76% | 0.12% |
| (NYSEARCA:PFF) | iShares U.S. Preferred Stock ETF | 5.84% | 0.47% |
| (NYSEARCA:SDOG) | ALPS Sector Dividend Dogs ETF | 3.57% | 0.40% |
| (NASDAQ:VCLT) | Vanguard Long-Term Corporate Bond Index ETF | 4.69% | 0.10% |
| (NYSEARCA:TLT) | iShares 20+ Year Treasury Bond ETF | 2.37% | 0.15% |
| (NYSEARCA:HYG) | iShares iBoxx $ High Yield Corporate Bond ETF | 6.16% | 0.50% |
| (NYSEARCA:SPHD) | PowerShares S&P 500 High Dividend Portfolio ETF | 3.45% | 0.30% |
Some of these funds show up in my list of the best dividend ETFs for 2016. I recently expanded the list to include 3 more of the top dividend ETFs. In those articles I provide a deeper look at the sector allocations across the different funds and provide suggestions for what sectors investors should look to add to the portfolio to create a more resilient portfolio.
Do Due Diligence
If you're going to take a significant position in a company, you should do real research on the name. You never know when you might need to vote in a proxy battle. Getting these matters right is a very important issue. There is currently a very active proxy battle for Arlington Investment (NYSE:AI). An "activist" with a very small position is spending around 6 to 7 times as much on launching a proxy battle as they own in shares. Shareholders need to get that one right.
Please Share
If you appreciated this work, it would be a great kindness if you decided to share it. Posting it to Facebook, Google, Linked in, or linking to it from your blog will help other retirees find it.
I would love to hear your experiences in the comments as well so feel free to include your story or any questions you might have.
Disclosure: I am/we are long MO, PM, NNN, STOR.
I wrote this article myself, and it expresses my own opinions. I am not receiving compensation for it (other than from Seeking Alpha). I have no business relationship with any company whose stock is mentioned in this article.
Additional disclosure: Information in this article represents the opinion of the analyst. All statements are represented as opinions, rather than facts, and should not be construed as advice to buy or sell a security. This article is prepared solely for publication on Seeking Alpha and any reproduction of it on other sites is unauthorized. Ratings of "outperform" and "underperform" reflect the analyst's estimation of a divergence between the market value for a security and the price that would be appropriate given the potential for risks and returns relative to other securities. The analyst does not know your particular objectives for returns or constraints upon investing. All investors are encouraged to do their own research before making any investment decision. Information is regularly obtained from Yahoo Finance, Google Finance, and SEC Database. If Yahoo, Google, or the SEC database contained faulty or old information it could be incorporated into my analysis.