Tesla Motors Inc. (NASDAQ:TSLA) will report its first-quarter earnings after trading closes this coming Wednesday, May 4.
I've already detailed why I believe earnings will be below the ($0.57) per share "consensus." But the financial results alone will not answer many critical questions.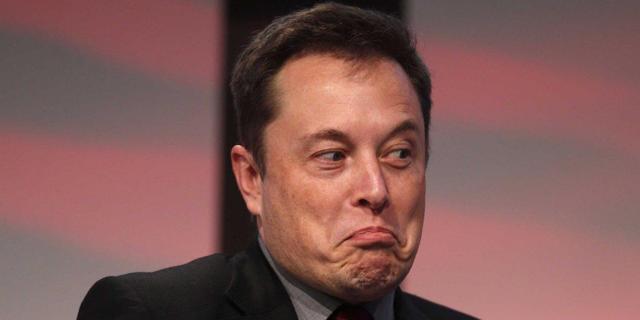 Click to enlarge
Although experience should have taught me otherwise, I continue to hope that Tesla might provide some crucial information in next week's Shareholder Letter.
Or, if Tesla neglects to provide the information, I dream that the investment bank "analysts" on Wednesday's conference call might seek it.
Here are five burning questions Tesla investors should want answered.
1. Is Tesla planning a capital raise in 2016?
In its February 10 Shareholder Letter, Tesla promised:
We expect to generate positive net cash flow and achieve non-GAAP profitability for the full-year 2016. Thus our cash balance at the end of 2016 should increase from the year-end 2015 level.

We plan to fund about $1.5 billion in capital expenditures without accessing any outside capital other than our existing sources that support our leasing and finished goods inventory.
Does Tesla still have all those expectations for 2016?
More particularly, is Tesla's plan not to access outside capital still in force, or has that plan instead reached its expiration date a mere three months later?
Related things to look for in Tesla's reporting:
$1.5 billion in capital expenditures implies $375 million per quarter. Did Tesla achieve that level of cap ex in Q1?
Tesla promised 80 new Sales Centers/Service Centers and 300 new Superchargers in 2016. Did it complete 20 of the former and 75 of the latter in Q1?
Tesla guided for 80,000 to 90,000 deliveries. Are those still the numbers?
2. What yield has Tesla experienced on Model X pre-orders?
I can confidently predict we'll hear a lot from Tesla about the "world record" number of Model 3 reservations and how they translate into more than $15 billion of revenues.
The simple math works. 400,000 pre-orders X $42,000 ASP = $16.8 billion. But what about experience?
The Model X provides an important lesson: The revenue Tesla ultimately realizes depends entirely on the yield it achieves on its pre-orders.
As of September 29, 2015, Tesla had racked up 32,748 worldwide pre-orders for the Model X. (Tesla stopped its sequential numbering of the orders after that date, which coincides with the Model X "reveal" event.)
Those Model X pre-orders required a serious financial commitment: Signature deposits were $40,000 and Production deposits were $5,000. One would expect that those making the deposits were committed Tesla customers.
Yet, to date, I'm seeing a bit less than a 30% yield on those reservations.
Even more astonishingly, I'm seeing an average monthly new net reservation rate, worldwide, of about 300 per month. Compare that to CEO Elon Musk's prediction last fall of between 3,200 and 3,600 per month.
The Model X reservation yield matters for two crucial reasons. First, it foretells how deep Tesla's losses will be on this troubled car.
Second, it illustrates how one should apply a big grain of salt as seasoning before swallowing Tesla's narrative about the magnitude of future Model 3 revenues.
Related questions:
What are Tesla's warranty cost expectations for the Model X?
Has Tesla now resolved all Model X production issues?
3. What are Tesla's revenue and margin expectations for Tesla Energy?
A year ago, Musk famously characterized Tesla's Powerwall/Powerpack reservations as "crazy off the hook."
Last August, he claimed Tesla had $1 billion in Tesla Energy product reservations resulting in sold-out 2016 production. He estimated $400-500 million of Tesla Energy revenues in 2016.
As for margin, Musk said (in an exchange with Colin Langan last November), "Yeah, I don't think it's going to be any problem meeting a 15% margin target." Chief Technology Officer Jeffrey Straubel added that margins "should be in excess of 15%."
So, how's all that working out?
Related question:
4. Where are the Gigafactory sub-suppliers?
Last September, Musk tweeted that the Model 3 will cost about $35,000, which is the same price Tesla had promised in the past. Musk then immediately tweeted a condition:
Fully operational Gigafactory needed.
That tweet raises the intriguing question of exactly what a "fully operational Gigafactory" means.
In fact, the question is more than simply intriguing. It's vital. Tesla has repeatedly pointed to a fully integrated battery manufacturing facility as the key factor in achieving the 30% battery cost savings on which a lower priced Model 3 depends.
It's already difficult to believe the Model 3 will cost only $35,000 (six months go, I forecast the base version will cost at least $45,000, and I now have good company.)
Without an integrated battery facility, it becomes all but impossible for the Model 3 to price out at only $35,000.
Tesla is far behind its own Gigafactory construction schedule. It has built only one of five Gigafactory phases, despite having told Nevada that two phases would be fully completed by now with two more under construction.
Tesla also is far behind in its employment promises to Nevada both in terms of construction workers and Gigafactory permanent hires.
I won't rehearse those details again, but you can find them meticulously documented here, here, here and here.
Let's assume, as many of my critics do (here's a well-written example from Seeking Alpha Contributor Mark Hibben), that Tesla has all the space it needs in the existing structure to manufacture batteries for the first year or two of Model 3 production.
To manufacture the batteries from cells up, though, Tesla needs a dozen or so sub-suppliers on hand at the Gigafactory. Otherwise, it will not have a fully integrated facility, running from cell manufacture to module assembly to pack assembly.
Tesla's own schedule shows those arrangements completed by the end of 2014. Yet, to date, we've heard not a word about any sub-suppliers committing to the Gigafactory.
So, where are the sub-suppliers? Does Tesla still believe it will have a fully integrated battery manufacturing facility in time for Model 3 production?
And, when Musk says "fully operational Gigafactory," what does he mean?
Related questions:
Panasonic (OTCPK:PCRFY) has said it will spend "up to" $1.6 billion on the Gigafactory.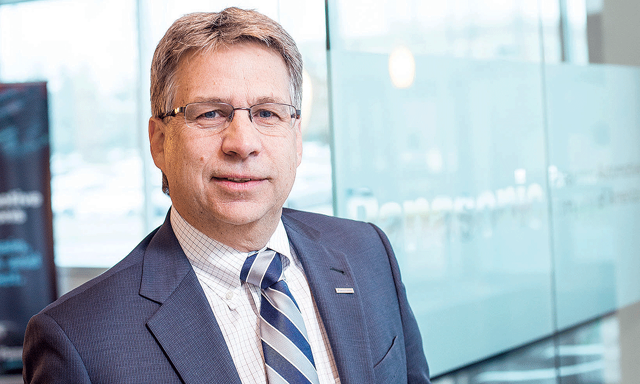 Click to enlarge
More recently, Tom Gebhardt, President of Panasonic Automotive Systems Co. of America, was asked to be more specific:

So, upon what, exactly, does Panasonic's spending level depend?
Also, the capital expenditure budget Tesla showed Nevada lists a total of $5 billion in capital investment:

Click to enlargeLet's assume Panasonic eventually maxes out with $1.6 billion. As of year-end 2015, Tesla had spent $310 million. That brings us to $1.9 billion.
Where does the remaining $3.1 billion come from?
5. What's up with Tesla's CPO program?
CPOs have all but disappeared from Tesla's site. Yet it's possible to get some CPO listings by means of private inquiry. Meanwhile, it's rumored that Tesla is about to engage Manheim Consulting to conduct auto auctions in Denver.
What's going on with the CPOs?
Given that a material part of Tesla's record-setting Q4 losses likely resulted from losses from selling used cars, the question is important to Tesla's bottom line.
Related questions:
While the CPO supply has dried up, the inventory of new Model S cars continues to build. Why?
The floor is now open for castigation and censure.
If you don't think these questions are important, I'd enjoy learning why.
If you think other questions are more important, I encourage you to offer your suggestions.
And, of course, by now, I hardly expect any of you to be shy about telling me how egregiously wrong I am.
A Note about my contributors
As always, I rely on the kindness of strangers (or, rather, on their insights and research).
In this article, I particularly owe a debt of gratitude to investor.gator and Bonaire here and td5221, n0m0renancy, and temagami at the Yahoo Tesla message board.
None of them necessarily joins in all points of my analysis, and none of them is responsible for my errors.
Disclosure: I am/we are short TSLA VIA LONG-DATED PUTS.
I wrote this article myself, and it expresses my own opinions. I am not receiving compensation for it (other than from Seeking Alpha). I have no business relationship with any company whose stock is mentioned in this article.
Editor's Note: This article discusses one or more securities that do not trade on a major U.S. exchange. Please be aware of the risks associated with these stocks.