Balestra Capital Partners is a global macro fund run by James Melcher and has stellar returns going through 2008. Like many other HF's in 2009, Balestra's 2009 return was somewhat underwhelming (4.22%) compared to the equity markets but the fund seems to have gotten on the wagon in time in 2011.
Here's a snapshot of Balestra Capital's positions over time: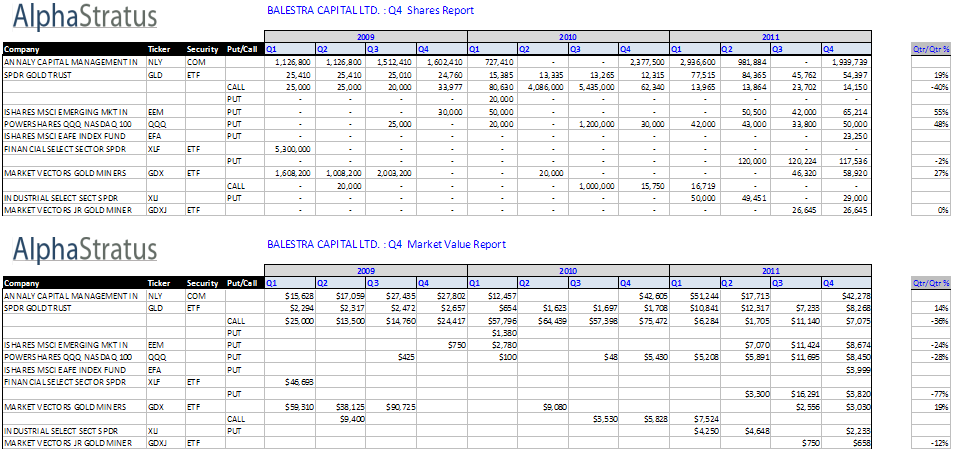 click to enlarge
The first thing to keep in mind is that this 13F lists only about $88M of long positions when the fund has over a billion under management. After 1 quarter off, Balestra got back into mortgage REIT, Annaly Capital (NYSE:NLY), in Q4 2011 - which now represents nearly half of their total reported positions:


Balestra also got back into the Gold Miner ETF after a several quarters and started a position in GDXJ for the first time.
A look at Q3′s portfolio is below:



Melcher closed out his PUT options on SPY at the perfect time and drastically reduced his PUT options on XLF, QQQ and EEM so it appears he wasn't going to miss an equity rally again.
Disclosure: I have no positions in any stocks mentioned, and no plans to initiate any positions within the next 72 hours.