I was highly criticized on Monday, for calling Apple (NASDAQ:AAPL) shareholders greedy. My point was that, for as much value as the company has returned to shareholders by way of an ever-appreciating stock price, it seems that (some) investors are never satisfied and always have their hands out demanding a dividend. This has been a subject of much debate recently and one that the company is now considering. But I don't think it should oblige - not because I don't value a dividend, because (for Apple) I don't think it is in the company's best interest if it seeks to maintain its standing as a tech powerhouse well into the future. Where a dividend makes sense for several companies, it also has the potential to be a failed strategy for others.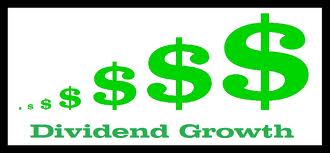 A dividend is the simplest way to communicate the financial well-being and shareholder value of a company and sends a clear and powerful message about its future prospects and performance. Because more than any words that a CEO can say, a dividend signals fundamental strength. But that is not to be mistaken that it is in the best interest of every company. Where I disagree with Apple succumbing to shareholder pressure to do this, I want to turn our attention to six technology companies that offer it for the right reasons and are in a position to also grow its stock organically.
As markets and consumer trends begin to shift, the names below stand to see significant increase in consumer demand relative to their paying peers. For example, aside from being respected payers, Microsoft (NASDAQ:MSFT), Cisco (NASDAQ:CSCO), Oracle (NASDAQ:ORCL) as well as HP (NYSE:HPQ) are well positioned for the inevitable transition toward cloud computing and delivery services. To that end, Verizon (NYSE:VZ) as well as AT&T (NYSE:T) are firms that will be heavily relied upon to provide the backbone and bandwidth services needed for the cloud to function. As solid as the companies listed are today for their own fundamental reasons, they will become more valuable over the next 12-24 months once the market fully realizes their value as well as their position as the cloud is fully embraced.
| | | | |
| --- | --- | --- | --- |
| Company | Dividend Yield | Market Cap (Billions) | Price |
| Cisco (CSCO) | 1.40% | $108.6B | $20.17 |
| Microsoft (MSFT) | 3.10% | $263.3B | $31.35 |
| Verizon (VZ) | 5.3% | $108.8B | $38.13 |
| AT&T, Inc. (T) | 5.8% | $179.3B | $30.36 |
| Hewlett-Packard (HPQ) | 1.7% | $52.2B | $26.25 |
| Oracle (ORCL) | 0.8% | $147.8B | $29.26 |
Microsoft
Microsoft continues to intrigue me right here. Not only does it pay a decent dividend, but I continue to feel that the stock is exceptionally cheap at current levels. In 2011, I was too concerned with growth - a strategy that did not bode particularly well in depressed bear markets. Although I already own a decent portion of the company, I failed to capitalize on what I felt were opportunities to add on several of its dips. For quite some time now, the stock has traded at a significant discount to a conservative cash flow model.
The mistake that I've made over the past couple of years is ignoring this important fact. Growth has always been my primary investment motivation and something that Microsoft has failed to produce over the past several years. But regardless of how one feels about the company and its prospect of competing with Apple (AAPL) and Google (NASDAQ:GOOG), the fact remains that Microsoft still has a business with very good returns on capital and excellent cash flow.
Microsoft will most likely never grow again in a way that resembles the mid- to late-90s, but that does not mean it does not have life. It has been considered the sleeping giant and remains only one good idea away from being awakened. And when it does, $35 will be a realistic destination. But at least there is a decent dividend to pay investors to wait.
Cisco Systems
I continue to feel that the question plaguing investors is, what is its value? I think this is where many investors continue to struggle. But if you consider the company's current cash position, its ostensible debt coupled with sales metrics that are significantly higher than 13 years ago, it makes little sense to me how the market can justify such a low valuation for this company, even with its recent climb.
In its latest report, the company reported earnings that beat Wall Street estimates for the third consecutive quarter. It was precisely this anticipation that prompted me to suggest that the stock was on its way to $30. Cisco reported net income that climbed 44%. In the fiscal second quarter, which ended January 28, net income arrived at $2.2 billion, or 40 cents per share - this compares with earnings of $1.5 billion, or 27 cents per share year-over-year.
If you factor out that the costs associated with stock-based compensation as well as some acquisition-related amortization, the company actually earned 47 cents per share - 4 cents per share above analysts' expectations based on polled by FactSet. Revenue was $11.5 billion, up 11% from $10.4 billion a year ago and compares favorably to the $11.2 that was projected. The company also said it will raise its quarterly dividend on the one year anniversary of its first pay. The company paid a dividend of 6 cents a share last April whereas the increase will be 2 cents, bringing the payout to 8 cents per share - or an increase in the annual yield of 1.6% at Wednesday's closing stock price.
Oracle
Database giant Oracle is a screaming "buy" at the moment because the stock remains significantly undervalued and under-appreciated - yet I continue to think that it is heading to $40. It seems Wall Street is still unable to fully forgive the company for its recent earnings miss. I see this quite often and can only describe it as the market's tendency of overreacting to hiccups. Value investors love such an event and often use it as an invitation to bargain hunt. The fact of the matter is, for every blowout quarter from a company such as Apple, there are indeed earnings misses from various other companies. But when the disappointment comes from a company such as Oracle, I call it minor malfunction: Simply put, the company had not missed in 10 years.
There is an accepted swap or tradeoff when it comes to investing in certain companies or certain sizes. Particularly in technology, the bigger the company, the less enthusiastic you should be about the growth prospects. Typically, bigger companies tend to be less volatile. They offer investors more security, and more often than not, they apply more conventional philosophies toward spending, thus all but eliminating their ability for speedier growth (if at all).
Verizon and AT&T
Perhaps the best reason to own either Verizon or AT&T is for their strong dividend yields, which currently are 5.3% and 5.8%, respectively. These two have been considered safe havens of sorts because the dividends get bigger as the stock falls. Among the telecoms, only CenturyLink (NYSE:CTL) offers a better dividend at an 8.6% yield. However, where both companies might fall short on the yield, they more than make up for it in growth prospects - Verizon in particular.
The company not only features one of the better 3G and 4G networks, but also has a wide selection of wireless products highlighted by Apple's iPhone and devices on Google's Android platform. The company is in a great position to add to its customer base. In fact, subscriber growth increased faster last quarter (1.3 million new wireless customers) than the previous two and a half years- thanks primarily to the iPhone. Consolidated revenues grew a solid 6.3% year-over-year to $27.5 billion during the quarter.
As the competition sorts itself out, Verizon's management is doing an excellent job of focusing on adding shareholder value. The iPhone deal has proven to be the game-changer that it needed to propel the stock going forward. That hefty dividend also makes it an appealing stock to hold regardless of what might be ailing the market.
Hewlett-Packard
I asked previously if Meg Whitman was up for the task of turning around HP. That question was clearly answered during the conference call on Wednesday, as she more than demonstrated, based upon HP's guidance, that she has a more realistic sense of the company's challenges and what it will take to get them fixed. Recently, an analyst from Sterne Agee raised its rating on the stock from Neutral to Buy and said it sees an upside price target at $34 per share as it sees uncertainty lifted and the stock as widely oversold. The firm issued the upgrade while lowering estimates, citing the company's own revised guidance.
It seems to me that Whitman appreciates what the company is and what it is not whereas Apotheker wanted to kill off the company's PC business to compete head on with Apple in tablets and sought to outperform Oracle in services - both of which failed miserably. In other words, dominating the PC market from Dell and securing printing away from competitors such as Lexmark was not enough and I suspect was perceived boring. All of this, while ignoring the fact that it was also losing market share to Cisco in its networking business. And this is where Whitman has restored some stability, direction and focus as evidenced by what the company has been able to do in a relatively short period of time under her tenure.
While its recent earnings numbers were far from great, they were also far from a disaster with all things considered. Only a couple of months into her new role, investors are already seeing the difference that Meg Whitman is able to make as CEO. While listening to the call, it was clear that she had established a firm grasp on the company and understands its weaknesses unlike her predecessor. Admittedly, there are some glaring problems, but they are also correctable.
Summary
Managing risk and avoiding losses are the surest way to stay in the green even in the toughest bear markets. Sometimes, watching paper losses are still too tough to bear for even the most seasoned investors. One of the ways to avoid some sleepless nights is to understand that dividends do in fact matter. A dividend check can often be the difference between an investor holding through some tough economic times or opting to cut losses and moving on.