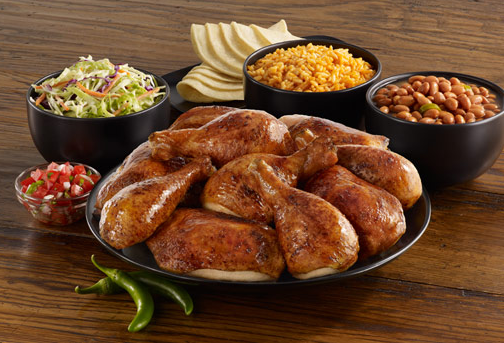 El Pollo Loco (NASDAQ:LOCO) has struggled mightily since coming public. The company's shares continue to languish as the restaurant group has separated out recently into those hitting the mark and those that are not. LOCO is firmly in the second category and unfortunately for the company's shareholders, a very weak Q1 report is not helping. With shares near their lows, is there any value to be had in LOCO or is this one a potential short?
I'll be using some charts from Simply Wall St. in this article.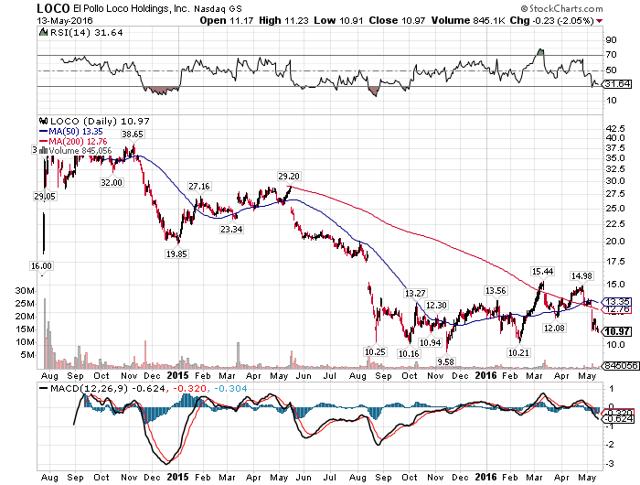 Click to enlarge
LOCO has been absolutely decimated in the past two years, losing roughly two-thirds of its value. And why not? The company's stratospheric valuation of 2014 was based upon growth expectations that have missed the mark by a wide margin. LOCO has disappointed investors in the past and did so again in Q1. But with shares near their lows, perhaps there may be some value yet.
Unfortunately for LOCO holders, Q1 had many of the same traits as the company's reports from last year. Total revenue grew moderately as the company's store count rose once more. The problem is that LOCO isn't opening new stores quickly enough to mask the relatively poor underlying performance of the existing store base.
Comp sales were very weak in Q1 as the system-wide gain of 70bps doesn't quite tell the whole story. Franchised units hit +1.8% but company-owned stores were dismal at -60bps. Traffic was the culprit as that number fell 80bps and was partially offset by a 20bps gain in average ticket. But a meaningless average ticket gain doesn't make up for the fact that LOCO has a traffic problem and that certainly does not look good going forward.
Labor expenses also moved significantly higher in Q1 and offset strong gains in food and paper costs. That led to a unit-level contribution margin loss of 160bps to 20.7%. While that level of profitability is still very strong, the fact that LOCO's margins are going the wrong way at a time when revenue is also weak is a tough combination to overcome and that is why the stock is getting hammered. If LOCO were holding onto its food and paper cost gains the stock would have reacted more favorably but with the negativity on revenue and margins, it's just too much.
Analysts have revenue growing at roughly 10% Y/Y for the next couple of years, a lofty goal to be sure.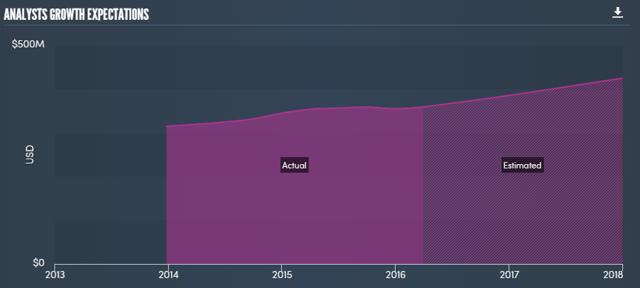 Click to enlarge
LOCO guided for low single-digit comps this year despite the rough start we saw in Q1 and while the company is still opening new units, I have to think there is downside to 8%+ revenue growth. That level assumes LOCO can hit 6% or 7% unit growth if comps are at 1% to 2% for the year, something I'm doubting at this point. The company guided for 17 to 20 new company stores and 10 to 15 franchised units this year against an existing store base of 435. The company stores are where the revenue growth resides as total revenue from franchised stores is far less but even if we assume all 20 new company stores are open the entire year and produce average revenue per unit (things that are impossible to accomplish), we are only talking a few hundred bps' worth of revenue growth. That means there should be some downside potential to revenue growth and in particular, if weak comps continue. LOCO cannot afford to continue to produce low numbers like it did in Q1 if it wants to hit these targets.
On the profit side, things aren't much better as analysts see only moderate growth there commensurate with revenue gains.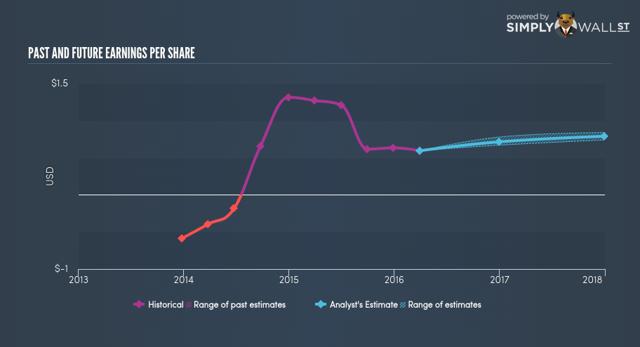 Click to enlarge
I mentioned that LOCO's unit-level profitability is already strong at more than 20% so I don't think there is significant room for improvement there. Sure, LOCO can do better than 20% or 21% because it has in the past. However, we aren't talking about a chain with 8% or 10% unit-level margins that could see them double or more over a number of years. LOCO is already very profitable and while that's great, it doesn't help the growth picture simply because there is a limit to how profitable a restaurant chain can be. Analysts know this and that is why LOCO's EPS trajectory is about in line with revenue.
The problem is that at 15.5 times this year's earnings, LOCO isn't even cheap. With EPS coming in roughly flat to last year and with about 10% growth next year, LOCO doesn't deserve a high multiple and while I wouldn't call 15 high, it is a little ambitious for a company that has fallen off of its growth track in a big way. LOCO has high expectations for revenue growth that I think are going to be difficult to hit and with margins already topping out and coming down in Q1, profit growth from that apparently isn't going to be the savior. That leaves LOCO with no viable options for EPS growth as it even sees a headwind from moderate float growth as well, putting a damper on EPS expansion as the share count expands over time. In short, I think LOCO is going lower because it has done little to earn its 15 multiple so I think the bias is to the downside.
Disclosure: I/we have no positions in any stocks mentioned, and no plans to initiate any positions within the next 72 hours.
I wrote this article myself, and it expresses my own opinions. I am not receiving compensation for it (other than from Seeking Alpha). I have no business relationship with any company whose stock is mentioned in this article.