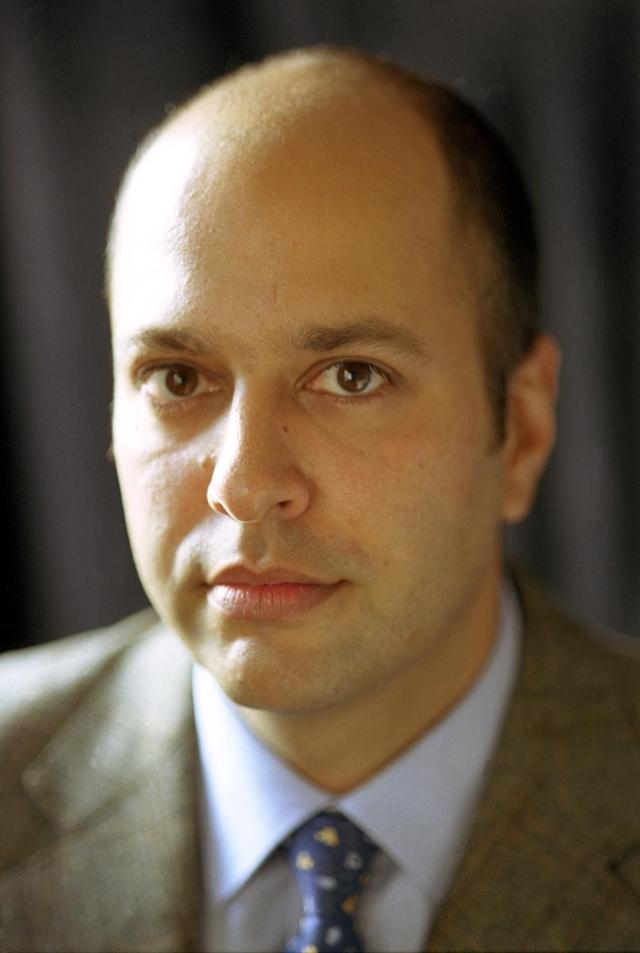 Click to enlarge
Lakshman Achuthan is co-founder and chief operations officer of the Economic Cycle Research Institute.
Harlan Levy: Is the U.S. economy going to continue to be sluggish with minimal growth for the next few years?
Lakshman Achuthan: We remain mired in the pronounced, pervasive and persistent economic cycle slowdown that ECRI warned of at the beginning of last year. What makes the economy more precarious is worsening long-term trend growth, given the demographics and productivity growth averaging half a percent over past five years.
H.L.: What do the indicators you monitor tell you?
L.A.: Many think U.S. growth outlook improved materially over the past couple months, as economic surprise index turned up in February, but nobody seems to be talking about how it's been falling lately.
More importantly, the hard data tell us that growth continues to slow.
Year-over-year job growth is hovering just above a two-year low, after peaking in early 2015.
And for the 8 out of 9 Americans with at least a high school diploma, the percentage employed, after plunging due to the Great Recession, hasn't recovered any of those recession losses -- meaning the jobs recovery, such as it is, has been spearheaded by cheap labor, with job gains going disproportionately to the least educated and lowest-paid workers, many of whom have to work multiple jobs to make ends meet.
And it's not just about jobs.
Industrial production year-over-year growth is near a 6-year low, and it's not just oil. It's broad-based manufacturing that's weak.
Also, Gross Domestic Product growth is at a 2 year low.
Real consumer spending growth is approaching a two-year low.
All of this hard data is summed up by our USCI growth, which is at a 2 year low.
H.L.: Does all the stock market volatility, with stocks lurching up then falling precipitously, worry you or tell you anything significant?
L.A.: Market prices do hold some information about the fundamental economy, but for some time they have been increasingly impacted by central bank policies, including jawboning.
H.L.: Speaking of central banks, what's your take on the Federal Reserve, the possibility of a June rate hike and more this year, and what it can do with ultra-low interest rates to help the economy, if at all?
L.A.: Ultra-low interest rates cannot do much to help the economy because, at best, they just pull demand forward from the future. After more than seven years of this policy, pulling demand forward, what's left of the future? For more details on this question I would encourage readers to see a recent presentation that I gave at the Minsky Conference.
H.L.: Wages seem to be finally increasing. Is that growth sustainable, and if so, how strong an effect might that have on the economy?
L.A.: Nominal wage growth is up, but don't forget what inflation does to real wage growth, which is what folks on Main Street depend on. Inflation eats away at wages, and as a result, real wage growth has been declining since last fall, and is now under 1.5 percent year-over-year.
H.L.: Is May job growth possibly going to make the weak April report a fluke? If so, how much of a factor is job growth and unemployment claims these days?
L.A.: As I mentioned, year-over-year job growth is hovering just above a two-year low, after peaking in early 2015, so it's not about April's report being weak, but rather a clear downtrend in job growth.
H.L.: Speaking of jobs and wages, what do you think of retail sales?
L.A.: Some bounce back from the sharp plunge earlier, but a good part came from higher gas prices, which is not really a positive for consumers.
H.L.: Is consumer confidence strong enough to have a positive effect on the economy?
L.A.: It is strong enough to keep us out of recession at the moment, but the slowing trend is consistent with the easing of confidence over several quarters.
H.L.: How weak is manufacturing, and how negative is the inventory issue?
L.A.: As mentioned, industrial production growth is near a six year low, and it's mostly broad-based manufacturing that's weak. Earlier denial of slowing growth had many businesses adding inventory toward the end of 2015 in anticipation of a stronger 2016, and with GDP growth likely to come in around a three year low for the first half of 2016, there's bound to be bloated inventories, which will weigh on future production.
H.L.: Housing seems to be stirring positively. Is that particularly significant, or is it just a minor plus?
L.A.: The broader construction sector of the overall economy is slowing, and will likely continue to slow.
H.L.: What sectors of the economy have some steam, and which don't?
L.A.: The good news is that growth is continuing, albeit at a slower pace. However, we don't see any strong revivals in growth for any sectors just yet.
H.L.: Looking at the long-time U.S. structural problem in the economy, do you see any progress in dealing with productivity and workforce growth, and how bad off are we?
L.A.: My Minsky Conference presentation addresses this question in more detail, including many charts. Workforce growth is determined by demographics, which are largely set in stone. Productivity growth is hard to forecast, but it's been averaging 0.5% for the past five years, which in the words of Fed Vice Chairman, Stanley Fischer, "is way, way down."
H.L.: Are you at all hopeful, or are the economic issues too overwhelming?
L.A: I'm hopeful. The U.S. has survived 47 recessions, so I'm confident we'll survive the next one too. That said, policy prescriptions for a sustained improvement in our longer-term growth rates will need to address the low productivity issue.
For additional cycle-related reports:
Disclosure: I/we have no positions in any stocks mentioned, and no plans to initiate any positions within the next 72 hours.
I wrote this article myself, and it expresses my own opinions. I am not receiving compensation for it (other than from Seeking Alpha). I have no business relationship with any company whose stock is mentioned in this article.