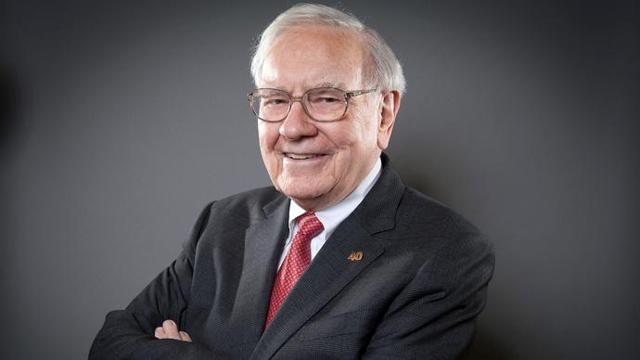 Click to enlarge
Recent reports have stated that Warren Buffett and Berkshire Hathaway (NYSE:BRK.A) (NYSE:BRK.B) are backing a consortium, which includes Dan Gilbert of Quicken Loans, bidding for Yahoo's (NASDAQ:YHOO) core assets. This has left investors curious to learn more about Buffett's actual role in the process, and why he would have any interest in a declining asset like Yahoo. Even Buffett if were interested in Yahoo's core business, will he be able to top a more premium bid likely coming from Verizon?
Buffett Has A History With Out-of-Favor Declining Businesses
Buffett playing a role in the bidding for Yahoo wouldn't exactly surprise me. Buffett has always seemed to have an interest in out-of-favor, declining businesses that still have a solid membership base. One recent example would be his role in the revitalization of Media General (NYSE:MEG).
Back in 2012, Media General was struggling with liquidity issues thanks to a high debt load, rapidly declining user base of newspaper readers, and an inability to unlock the value in its broadcasting assets. Buffett stepped in, bought a large chunk of the company's newspaper assets, and also provided $445mm worth of financing, comprised of a $45mm revolver and $400mm term loan. To top it off, he got an equity kicker as well in the form of warrants, effectively giving him 20% of the company at the time. Media General was able to get through its liquidity issues and focus more on its more profitable broadcasting assets, renewing investor confidence and propelling the stock from around $3.50 a share at the time, to over $17 today. The key here was that Berkshire didn't actually absorb Media General. It just provided some financing and got a bit of equity, which leads me to my next point.
It's Unlikely Berkshire Completely Acquires Yahoo
Yahoo isn't the kind of business Berkshire would want to completely acquire. According to the reports, it sounds much more likely that Berkshire is playing the role of the bank here, and will likely provide part of the funding for the consortium to acquire Yahoo. So how exactly would Berkshire structure a deal?
Buffett has been known to require at least a 10% hurdle-rate on most of his recent deals. If we look back to the original 'go-private' deal with Heinz (NASDAQ:KHC), Berkshire provided financing in the form of $8 billion worth preferred stock at a 9% rate, with significant premiums to redeem the preferreds as you can see below:

Click to enlarge
In this particular deal, Berkshire also ended up with 50% of the new equity in Heinz. Warren always needs that equity kicker.
With Yahoo, it's more likely Berkshire makes out on the financing aspect of the deal. I wouldn't imagine Buffett would want as much equity in a company like Yahoo as he did with a more predictable, steady company like Heinz. I'm sure he'd structure some deal where he gets a nice fat dividend in the form of preferred stock, likely at a higher rate than 9%, and some smaller portion of equity for upside.
Does Buffett's Group Outbid Verizon?
For the longest time, Verizon (NYSE:VZ) was seen as the front-runner to acquire Yahoo partially because of the large 'synergies' it believed it could achieve by merging it with AOL. With Buffett potentially backing the financing of this new group, that throws curve ball in the whole process. This new group likely has easy access to financing, via Berkshire, which gives them a bit of an advantage over Verizon.
This real question is: Will the Buffett-backed group pay up for Yahoo? I'm sure as you all know, Buffett isn't the kind of person to overpay for something. With reports of Yahoo's core business being valued between $4 - $8 billion, you'd have to think Verizon would be bidding on the higher end of that spectrum, compared to the Buffett-backed group. On the other hand, Berkshire has been very slow to move into the 21st century, in terms of technology, as has a nice platform of media assets that could be even more valuable by partnering up with Yahoo.
Another benefit the Berkshire group might be offering, and this is just speculation, is autonomy. Remember, Berkshire operates using a decentralized model. A Buffett-backed group is likely to be more hands-off than a PE-firm or Verizon. During the bidding process, it was reported that some of the bidders were upset because it seemed like Yahoo CEO Marissa Mayer wasn't totally committed to selling the business. Berkshire has been known to close deals at lower prices because they were able to offer owners more autonomy than another buyer could offer. Could this be the case with Yahoo? Possibly. It would give Mayer a chance to turn things around without the scrutiny of the public and pressure from activist investors. It might just be enough for Yahoo to lean in the direction of the Buffett-backed group.
Conclusion
It's still very early in the process to make any kind of clear projections on what happens next in the Yahoo auction. Does Buffett backing a consortium really mean he's willing to offer financing? Again, it may be too early to tell, because these are just reports. If Buffett really is offering to finance part of a deal, that may lower the Verizon's advantage in the bidding process. Yahoo still has plenty of potential to turn things around. With all the of the media assets Berkshire owns and Berkshire's slow uptake to the world of technology, Yahoo might be the partner fit to help better realize their true value.
Disclosure: I/we have no positions in any stocks mentioned, and no plans to initiate any positions within the next 72 hours.
I wrote this article myself, and it expresses my own opinions. I am not receiving compensation for it (other than from Seeking Alpha). I have no business relationship with any company whose stock is mentioned in this article.