Today, the new Empire State Manufacturing data has been released. This data covers a few important points when it comes to business sentiment for the state of New York.
At the beginning of each month, about 200 surveys are sent to executives of New York manufacturing companies. About 100 of these surveys are sent back every month.
The picture below shows what these surveys look like.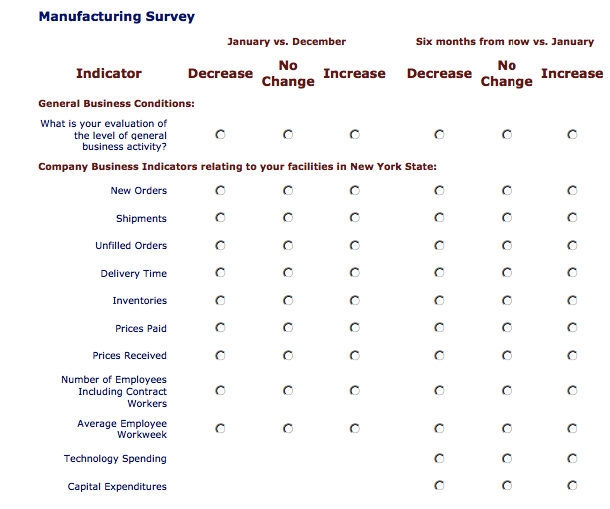 Source: Federal Reserve Bank of New York
Current general business conditions were expected to be 6.5. The real data was much worse and came in at -9.02.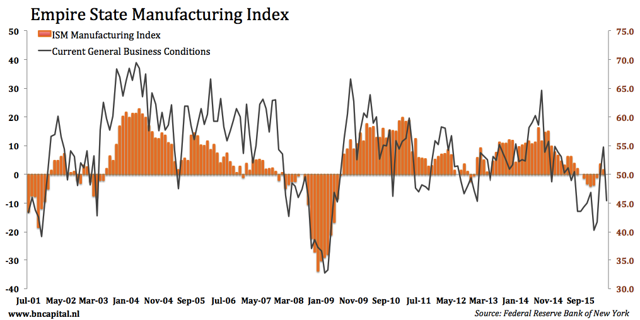 Click to enlarge
Although the Empire State index is very volatile, it can be used to predict the ISM manufacturing index. Keep in mind that the prediction is more about whether the ISM index is going to increase or not. And at this point, it looks like the ISM could drop below 50 this month.
New orders had a big fall to and confirmed weaker sentiment.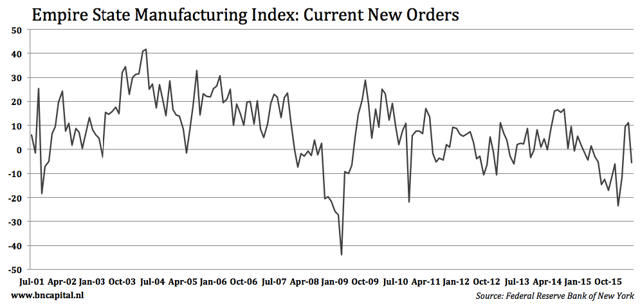 Click to enlarge
Shipments also showed some weakness. Especially, current shipments give a good outlook for transportation stocks.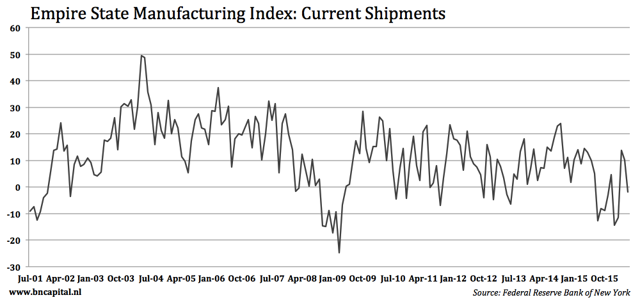 Click to enlarge
To me, the biggest surprise of this report was the CAPEX "crash." Future capital expenditures fell to 2012 levels and below Q1 2016 lows. This makes the bad manufacturing data even worse.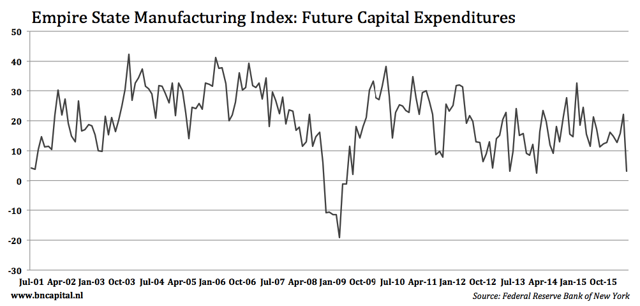 Click to enlarge
This report made it more likely that the official ISM for this month drops below 50. In addition to that, capex has worsened and transportation sentiment is down again. Be prepared that growth is slowing further but keep in mind that this index is very volatile and only shows in which direction the ISM is headed.
Disclosure: I/we have no positions in any stocks mentioned, and no plans to initiate any positions within the next 72 hours.
I wrote this article myself, and it expresses my own opinions. I am not receiving compensation for it (other than from Seeking Alpha). I have no business relationship with any company whose stock is mentioned in this article.