Any development that increases the total addressable market for Intel (NASDAQ:INTC) processors is always welcome. My old 2014 hypothesis that Intel would get involved in games-friendly set-top products has come true. Tencent (OTCPK:TCEHY) is using Intel-made processors for its first game console.
This is a bold statement from Tencent that its first video game console is bucking the norm. Game console leaders Sony (NYSE:SNE), Nintendo (OTCPK:NTDOY), and Microsoft (NASDAQ:MSFT) use custom chips made by Advanced Micro Devices (NYSE:AMD).
Intel is now capable of producing a competitive System-on-Chip product for consoles.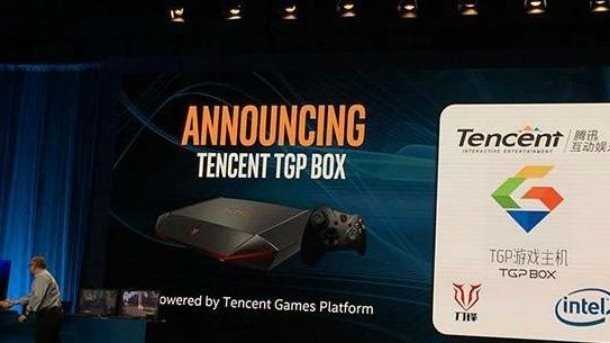 Source: shafa.com
This topic was already reported by other sites. All of them never mentioned any involvement of AMD or Nvidia (NASDAQ:NVDA). It's Intel's show and I like it.
Going forward, the traditional game console industry still offers decent expansion opportunity for Intel. Unlike the overcrowded smartphone CPU market, the console-specific x86 processor market is dominated by just one firm, AMD. Tencent can help Intel break the grip of AMD over this lucrative niche market.
Console gaming is clearly not a dying trend. As per Statista, the world still bought more than 42.4 million units of video game consoles last year. Another example is last year's report that 69% of U.S. mobile gamers still spend money on console games. In China, 50% of mobile gamers are also still spending for PC games.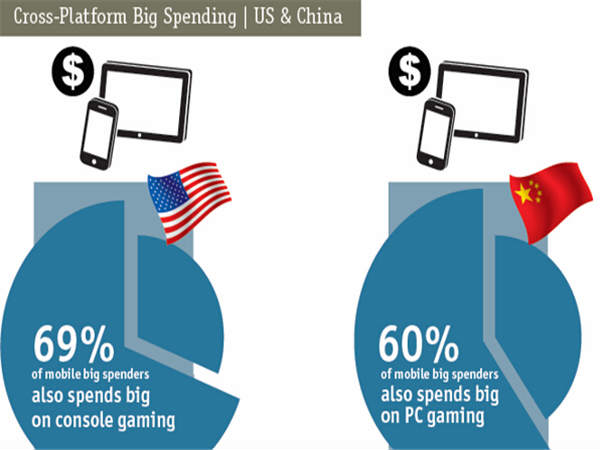 Source: Newzoo
It's a game-changer that the Intel-powered game console from Tencent is a hybrid console/Windows 10 computer. It is the best option for PC/game console gamers. The TGP Box will let people play streaming games and/or download-only titles. Should the need arise, the TGP Box can quickly switch to the Windows 10 desktop mode for productivity purposes.
The first TGP Box console has 6th-Generation Skylake processors. Intel is also supplying its camera motion sensor technology. Enabling the wireless motion/gesture control feature makes the TGP Box at par with the Xbox One and Nintendo Wii.
Electronics giant, Haier is building the first Intel-powered game console for Tencent. It's called the Blade Box and it could carve out a bright future for Intel in game consoles. I expect other companies to also eventually use Intel-made chips inside their future game consoles.
Tencent's local rivals in China like NetEase (NASDAQ:NTES) could also become potential customers for Intel-made console processors. White-box Shenzhen tablet/smartphone manufacturers are also likely to come up with their own versions of the Blade Pro Windows 10/gaming console hybrid product concept.
Riding On The Giant Shoulder of Tencent
Tencent is the world's top-grossing video game publisher. Intel therefore has long-term benefits from Tencent's ambitious move to challenge Microsoft, Sony, and Nintendo. Getting involved in the hardware was a no-brainer for Tencent. Aside from helping retain the loyalty of its paying players, having a proprietary game console helps Tencent do best-in-class optimization for its own library of games.
The video games industry is also dependent on a tightly-integrated software/hardware platform. Microsoft and Sony have their own walled-in stores for their game console customers. The Intel-powered Blade Pro completes Tencent's overall video games strategy.
With Intel's help, Tencent could catch-up fast with Microsoft and Sony. China, where Tencent makes most of its gaming revenue, is emerging as the biggest market for video games, The government's decision to eliminate all restrictions over the manufacturing and sales of consoles is also very favorable for the Blade Pro.
Common sense tells me that the Blade Pro could potentially sell 5-20 million units per year in China alone. I am also confident that it will find commercial success outside China. Let us never forget that the Blade Pro game console is a full-fledged Windows 10 computer. This versatility makes the Tencent console very attractive.
Microsoft has yet to implement running Windows 10 on its Xbox One product. Knowledgeable customers are likely to choose the Blade Pro over the Xbox One (or the PlayStation 4). Buying Tencent's console is just far more practical.
If we guesstimate that Intel will charge Tencent an average of $150 for each TCP Box, the potential annual revenue could reach $3 billion. This guesstimate is a more preferable scenario than Intel losing money from selling subsidized $10-$25 tablet/smartphone processors.
Conclusion
I'm impressed that Intel came up with a competitive console CPU/GPU design. This is one more good reason for us to remain long INTC. There really is currently almost-zero competition in the console-specific processor market. Intel now has an alternative to AMD's SoC for game console manufacturers.
The next version of Intel's Gen. 9 Integrated Graphics Processing (IGP) technology might even induce Microsoft and Sony to re-evaluate their loyalty to AMD. The reality now is that Intel's 2015-era integrated GPU were almost as good as any of AMD's integrated/discrete GPU products.
Furthermore, a game console product is also big enough to house internal versions of Intel's $99 R200 RealSense camera. RealSense is a wonderful technology that needs to be better monetized. The bigger-sized game consoles, not smartphones, are the better distribution vehicles for RealSense-powered cameras.
Disclosure: I am/we are long INTC, MSFT, NVDA.
I wrote this article myself, and it expresses my own opinions. I am not receiving compensation for it (other than from Seeking Alpha). I have no business relationship with any company whose stock is mentioned in this article.
Editor's Note: This article discusses one or more securities that do not trade on a major U.S. exchange. Please be aware of the risks associated with these stocks.