Chevron (NYSE:CVX), the world's third largest publicly traded oil producer in terms of market cap, is experiencing militant attacks on its oil facilities in Nigeria's Delta region. On Friday, an explosion occurred at Chevron's Marakaba pipeline in Warri, targeting a well head, local media reported. This was the second blast on a Chevron facility within a few days, carried out by a militant group which calls themselves the Niger Delta Avengers. On May 4, the company's offshore platform came under attack, leading to an oil spill and closure of the Okan facility.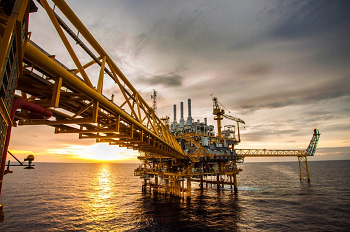 On May 6, prior to the latest incident, Chevron said that the militant attack was going to hit its crude oil production by 35,000 barrels per day. This will likely be reflected in the company's second quarter results and could negatively impact the performance of its upstream or exploration and production segment. However, for a company which produces almost 2.7 million barrels of oil equivalents per day, the damage is not going to be significant.
Nigeria has always been a tough place to do business. The country witnessed frequent incidents of oil theft, militant attacks, as well as protests and labor issues. The onshore oilfields have borne the brunt of the unrest, which forced foreign oil producers, including Chevron and Royal Dutch Shell (RDS.A, RDS.B) to increase their focus on relatively secure offshore projects. But the government's multi-million dollar peace deal with the militants signed almost seven years ago ended years of unrest, though it failed to revive Nigeria's ailing economy. Nigeria's new President Muhammadu Buhari extended the amnesty last year, but said that he would gradually reduce the funding of the program.
According to a recent Financial Times article, the government has already slashed funding by roughly 70% in the current year's budget which was signed into law earlier this month. Moreover, the funding could end by next year. That means some 13,000 former militants, who have been receiving paychecks for the last several years, might not get anything next year. That may have upset some of the militants, which led to the creation of the Niger Delta Avenger.
Although the militant group is not capable of delivering any serious blow to Western oil majors, they have brought Nigeria's oil production down to 20-year lows of 1.65 million barrels a day from roughly 2 million barrels a day previously. However, Nigeria is not the only major oil producer experiencing supply issues.
Libya's oil production, for instance, has been under pressure due to a dispute over oil exports. The country, which was producing 1.6 million barrels of crude per day before Muammar Gaddafi was removed from power, is currently pumping just over 200,000 barrels of oil per day. Meanwhile, in Canada, a huge wildfire has not only forced hundreds of people to evacuate, but also taken 40% of the nation's oil sands production offline - that's roughly a million barrels a day - according to estimates from Royal Bank of Canada. According to estimates from Citigroup, these supply disruptions have knocked out up to 3.5 million barrels a day of crude supply. And there's more.
Last month, oil workers in Kuwait went on a three-day strike against pay cuts and reduction in benefits proposed by the government. The protest led to a large drop in crude production which fell to 1.1 million barrels per day from 2.81 million barrels per day previously. While the outage was temporary in Kuwait, the situation is far more serious in Venezuela. The country holds the world's largest oil deposits, but it doesn't have enough electricity. Venezuela's oil-driven economy has been crippled in the face of weak energy prices, and daily power outages are making things worse. According to analysts, the unannounced power failures can hit its oil production by up to 200,000 barrels per day. Venezuela's Latin American peer Ecuador, on the other hand, experienced a massive 7.8 magnitude earthquake. Although the country said that the deadly tremor did not affect its oil production, a recent survey from S&P Global Platts says that its crude output dropped in April.
The crude supply issues being experienced in different parts of the world can have a positive impact on oil prices. Remember, this is happening at a time when US output is declining while most of the other major producers, including the world's top producer Russia, are already pumping near record quantities of crude and can't meaningfully increase output anymore (Saudi Arabia could be the only exception here). Perhaps this is why oil prices haven't plunged, even though Iran has increased its supplies by a little less thanhalf a million barrels per day since December to 3.4 million barrels per day last month, according to S&P Global Platts.
It also helps that the demand for oil remains strong, particularly from India, which has emerged as a key demand center which could possibly replace China over the long run, and other emerging markets. Overall, oil's demand is expected to climb by 1.2 million barrels a day this year - according to the International Energy Agency. Now that's not as high as oil producers would have liked, but still higher than the average growth of roughly 1 million barrels per day seen during the ten years ending 2013.
The supply disruptions seem to be making a bigger impact on the global oil market than analysts and industry experts anticipated. Analysts at Goldman Sachs have recently said that due to declining production and strong demand, the global oil market is rebalancing sooner than expected. The US EIA has recently increased oil price forecast and expects WTI to average $40.32 a barrel this year and $50.65 in 2017. Oil's rise to $50s could change Chevron's fortunes rather quickly.
After building some of its biggest ever projects - such as the Gorgon and Wheatstone LNG projects in offshore Australia - Chevron is nearing the end of its capital expenditure cycle. The $54 billion Gorgon project is slated to restart this month, after recovering from a mechanical failure, and is expected to reach full production within six to eight months. The Angola LNG project, which was closed for the last two years due to a pipeline rupture, is also expected to resume operations this month. The $29 billion Wheatstone project is scheduled for a startup in mid-2017.
Once these, and other projects come online, they will boost Chevron's output and cash flows while reducing the capital expenditure requirement. The company's annual capex could drop to as low as $20 billion next year, down from $34 billion last year. With increase in cash inflows due to higher oil prices and project startups coupled with decrease in cash outflows due to reduction in capex, Chevron could come within touching distance of hitting cash flow neutrality next year.
The risk here, however, is that oil prices could fail to average $50 a barrel next year. Although I believe that OPEC members, including Iran, will agree on capping production when they meet on June 2, there is still a chance that the traditional rivalry between Tehran and Riyadh will take center stage, just as it did last month when the major OPEC and non-OPEC producers met to discuss the possibility of freezing output. Remember, Saudi Arabia hasn't increased crude production since last June when it pumped 10.56 million barrels a day. But it can ramp up volumes by 2 million barrels a day within six to nine months. If it does, then that could knock the wind out of oil prices, dragging crude back to $30s, while ending Chevron's dream of achieving cash flow neutrality in the near term.
Disclosure: I/we have no positions in any stocks mentioned, and no plans to initiate any positions within the next 72 hours.
I wrote this article myself, and it expresses my own opinions. I am not receiving compensation for it (other than from Seeking Alpha). I have no business relationship with any company whose stock is mentioned in this article.