Nigeria
WTI (NYSEARCA:USO) and Brent are strong today on the back of Nigeria's oil minister commenting on Nigeria's oil production has fallen to 1.4 million b/d.

Click to enlarge
As we have reported previously, Nigeria oil production is at great risk due to militant attacks. Just last week, Exxon (NYSE:XOM) suspended exports from Nigeria, and we said that production in Nigeria could fall to 1.2 million b/d. It looks like the pipeline damage combined with militant threats has temporarily reduced Nigeria's crude output. We continue to monitor the situation as it unfolds, but so far, things don't look very good for Nigeria.
Goldman Sachs Cites Deficit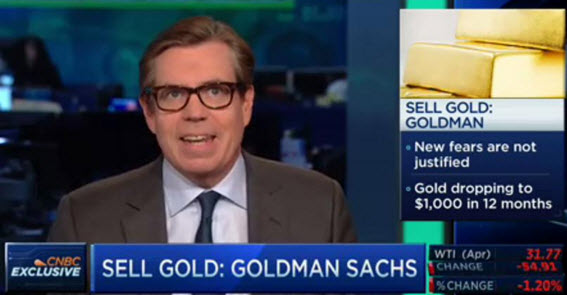 Notorious for their bandwagon like behavior, Goldman Sachs (NYSE:GS) has flipped slightly positive on oil prices.

Click to enlarge
With Brent touching nearly $50 per barrel, Goldman Sachs released a note to clients last night, citing "deficit sooner than Goldman Sachs Group Inc. had expected." GS has now raised its U.S. crude price forecasts to $50 a barrel for the seconnd half of 2016 from a $45 estimate in March.
Have you heard of the "shale band," which is where Jeff Currie, Goldman Sachs' head of commodities, explains that if oil prices rise, shale drillers will be able to bring back on production quickly and suppress prices to a "new band"? This "shale band" thesis has now gone mainstream, and market participants are buying the hallucinating theory that 4.6 million b/d of shale production will somehow offset global oil production with no spare capacity and demand growing at 1 million + b/d.
It's almost comical to think that less than 5% of crude production will somehow be the "new" swing producer, and that the speed in which many of these shale companies can bring on production will dictate prices. The pure decimation in the oil field services industry alone will take years to recover, and this will drastically hinder many producers' ability to "quickly" ramp production. Oil prices don't swing to a price target and abruptly stop. That's a dream like scenario, and one in which market participants should ask GS about their oil bottom call at $70 oil.
If by now you haven't realized that following sell-side banks is a complete waste of time, well, we hope that you realize it soon because it's a very unprofitable path to follow.
Other Energy News
Range Resources (NYSE:RRC) has bought Memorial Resource (NASDAQ:MRD) in all-stock deal worth $4.4 billion, including assumption of $1.1 billion of net debt.
If you enjoy our oil markets daily, please click on the follow button above and read our other energy write-ups. In addition, we also have a premium subscription platform that's tailored to long-term value-oriented investors. We provide recommendations of stock ideas and portfolio composition. Our HFI portfolio has now outperformed the SPY by 8% since inception. We look forward to you joining the HFI platform.
Disclosure: I/we have no positions in any stocks mentioned, and no plans to initiate any positions within the next 72 hours.
I wrote this article myself, and it expresses my own opinions. I am not receiving compensation for it (other than from Seeking Alpha). I have no business relationship with any company whose stock is mentioned in this article.