Stocks discussed on the in-depth session of Jim Cramer's Mad Money Program, Monday, May 16.
It's been one year since the Dow hit all-time highs. Since then, the market has been volatile. "All the negative chatter would most likely have you walking away from this market in fear, but I think you should stay the course, because if the global economy gets better, we could have a heck of a run here," said Cramer. He took a look at each of the 30 stocks of the Dow and gave his advice on each.
3M (NYSE:MMM): The stock could be ready for the pullback but its exposure to Latin America is hurting the company although it is less than 20%.
American Express (NYSE:AXP): The stock is inexpensive but faces competition from Visa (NYSE:V), MasterCard (NYSE:MA) and PayPal (NASDAQ:PYPL) but investors don't care for it.
Apple (NASDAQ:AAPL): "I regard Apple as the cheapest stock in the Dow. Period," said Cramer.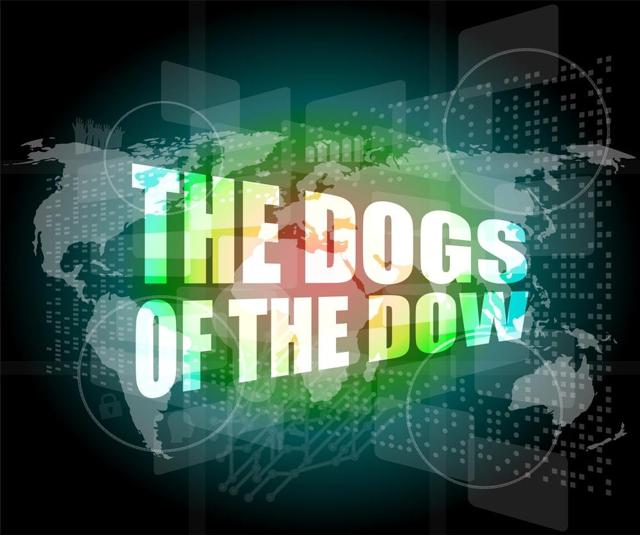 Boeing (NYSE:BA): The stock trades at 14 times earnings but cannot do well unless its customers (airline stocks) do well. Until that time, it will trade sideways.
Caterpillar (NYSE:CAT): When the stock falls to the mid-$60s, Cramer will take a look as it will yield 5%. "Otherwise, CAT is a consensus short, and consensus shorts almost always work unless there is a restructuring, and I don't see one coming here," adds Cramer.
Chevron (NYSE:CVX): If oil is headed to the $50s, Chevron will win. It should acquire cheaper oil companies before their stock becomes too expensive.
Cisco (NASDAQ:CSCO): Portfolio managers dislike the stock due to competition. The 4% yield and cheap valuation doesn't seem to impress investors.
Coca-Cola (NYSE:KO): They benefit from lower commodity costs and a weaker dollar. There is no reason to own the stock or sell either.
Disney (NYSE:DIS): Cramer is tired of Disney haters. He thinks they have enough intellectual properties to keep producing blockbuster movies.
DuPont (NYSE:DD): This stock is stuck. Despite the merger with Dow Chemical (NYSE:DOW) being on track, investors do not like the stock.
Exxon Mobil (NYSE:XOM): This is a good stock as it doesn't fluctuate with oil.
General Electric (NYSE:GE): They are a victim of their own success. As oil moves higher, Cramer advised investors should buy the stock aggressively.
Goldman Sachs (NYSE:GS): The stock is cheap but regulations create a negative bias for the stock. The interest rates need to rise for it to do well.
Home Depot (NYSE:HD): It's a play on house formations. Cramer likes the stock.
IBM (NYSE:IBM): They are re-inventing themselves. The old days are behind it and has little price risk.
Intel (NASDAQ:INTC): It's time for them to split between legacy business and Internet of Things.
Johnson & Johnson (NYSE:JNJ): They have the best balance sheet in the business and growth too. Their management is also good. Buy the stock if it goes down.
JPMorgan (NYSE:JPM): They need rate hikes to move higher.
McDonald's (NYSE:MCD): They are a value company becoming a growth company in Cramer's opinion.
Merck (NYSE:MRK): They have missed too many quarters. There is nothing good about the company Cramer has to say, apart from the fact that it can split and bring out value.
Microsoft (NASDAQ:MSFT): They represent value. Don't give up on it yet.
Nike (NYSE:NKE): The stock is expensive. Wait to know what Foot Locker (NYSE:FL) says about them on its earnings.
Pfizer (NYSE:PFE): The stock yields 3.6% so it will not hurt investors to buy.
Procter & Gamble (NYSE:PG): "You don't sell because Buffett sells. That's just silly," said Cramer. He still has faith in the stock.
Travelers (NYSE:TRV): It's best to own an insurance stock in a deflationary stock. It is a buy.
United Health (NYSE:UNH): They are the best performing HMO because it pulled out of many of the Affordable Care Act exchanges.
United Technologies (NYSE:UTX): Cramer is a fan of the CEO. Buy the stock on a pullback.
Verizon (NYSE:VZ): It's cutting costs, boosting margins and selling handsets. That makes it worth buying.
Visa (V): Its exposure to foreign currencies makes it a winner due to declining dollar.
Wal-Mart (NYSE:WMT): Cramer would sell the stock unless they come up with a strategy to beat Amazon (NASDAQ:AMZN).
"There are most stocks to buy than sell, but nothing is worth pounding the table on. Which is befitting this moment where, to me, there is no strong case to own the market, but none to sell it either," said Cramer.
The worst loved stock - Apple
As soon as there is something positive about Apple, it becomes condemned quickly. It is the worst loved stock in the universe in Cramer's opinion. After Berkshire Hathaway's (NYSE:BRK.B) 9.81M stock purchase, there were rumors that the position was under Todd Combs or Ted Weschler and not Warren Buffett. "I say, give me a break. This is the first time I can ever recall that you have to asterisk a Buffett buy," said Cramer.
The stock hasn't done much in a year but it still remains a stock to be owned and not traded. It's strange that people who love the company also have apathy towards the stock. Analyst Tony Sacconaghi has an outperform rating on Apple for a long time, but he comments otherwise on the company. "It is the most faux buy recommendation I can ever recall," said Cramer.
Investors are focusing on Tim's Cook China or India trip instead of focusing on how easy it was for them to invest in Didi (Private:DIDI). Unless the stock is downgraded several times, Apple will not find its footing. "Until that happens, all I can say is, the love-hate affair with Apple will continue," concluded Cramer.
CEO interview - MGM Resorts (NYSE:MGM)
Casino stocks are rebounding and so is MGM Resorts, which is the world's largest gaming and hospitality company that owns such names as Bellagio, MGM Grand, Mandalay Bay and the Mirage in Las Vegas and a casino in Macau. The stock has rallied 34% from its lows mostly because the company monetized real estate assets by spinning off land in 10 of its casinos as a REIT called MGM Growth Properties (NYSE:MGP).
The company had a good last quarter and Cramer thinks 2016 could be a good growth year for the company. He interviewed chairman and CEO Jim Murren to hear more.
Murren spoke about MGM Growth Properties which yields 6%. They wanted to raise $1B and they had a demand for $11B. He said the dividend on the company could double in the next 5 years. "We birthed this REIT with $550M in cash flow, I think our REIT is going to be bigger than them. I think ours is going to be the biggest five years from now," he added.
Murren was bullish on the new Springfield property. He is also bullish on China which he thinks is transforming into a consumer driven economy. He is calling a bottom in Macau.
Viewer calls taken by Cramer
Lockheed Martin (NYSE:LMT): The stock has had a huge run, so wait until it comes down before buying.
AstraZeneca (NYSE:AZN): There are better companies like Bristol-Myers (NYSE:BMY).
Square (NYSE:SQ): They have a lot more lending risk. There are better companies.
Western Digital (NYSE:WDC): SanDisk acquisition did help the company, but not enough to be bought.
:::::::::::::::::::::::::::::::::::::::::::::::::::::::::::::::::::
Jim Cramer's Action Alerts PLUS: Check out Cramer's multi-million dollar charitable trust portfolio and uncover the stocks he thinks could be HUGE winners. Start your FREE 14-day trial now!
Get Cramer's Picks by email - it's free and takes only a few seconds to sign up.