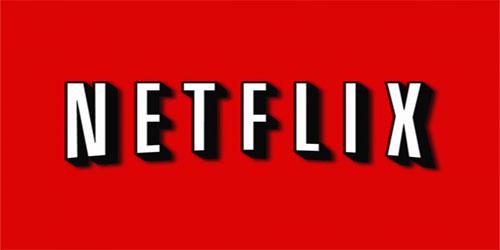 This week New York is the focal point of the advertising industry.
Okay to be fair, the majority of the time New York is usually the focal point of the advertising industry (and most others), but this week is extra important because it is the upfronts. For those of you who don't know what the upfronts are, it is when the major networks unveil its new fall schedules.
It's a big deal.
Advertisers, analysts, investors, the media… pretty much anyone who can impact a network's bottom line is invited to attend to be wowed by a new slate of shows for the fall. Celebrities are flown in, drinks are pouring freely and every type of food is served up; the word "overkill" was designed specifically for these occasions.
But again, it's a big deal.
This is the time of the year where the networks make their money and if they have to fall over themselves to do it then so be it. Yet this year more than others, there's blood in the water. All of sudden the demand for the linear model has begun to grow again and for the first time it could pose a real threat to Netflix (NASDAQ: NFLX) and its streaming brethren.
The term that is at the center of it all is "stacking." Basically "stacking" refers to the number of episodes a network's website can stream for free. Traditionally, a network is allowed to stack up to five of the most recent episodes of a show. It's called a "rolling five," whereas the oldest one cycles out, the newest one cycles in… so there's always five available.
When a show comes from the studio division of a network those rules aren't as hard and fast thanks to cooperate synergy, but when a network buys a show from another studio they may well as be iron clad. Take Warner Bros. for example, which is notorious for keeping a tight leash on its programming. Warner is behind Person of Interest, which airs on CBS. Under the "rolling five" CBS could only stream five episodes at a time, even though CBS begged for more.
With a heavily serialized show like POI, if you miss a episode you can miss a lot. And when POI's numbers started to sag CBS was hoping to give it new life by giving new viewers a chance to catch up, but stacking rights prevented that from happening. Warner didn't see a reason to change course.
Now the networks have decided enough is enough and have a new trick to their arsenal. Usually when a network negotiates for a new series certain demands are traded off. In other words, a studio will say we will work with you on "X" and "Y" but you need to renew "Z" as part of the deal. It's not a uncommon practice.
However this year the networks, especially ABC and NBC, are adding a new wrinkle to the proceedings and demanding full stacking rights in exchange for pick-ups. Executives want an end to the rolling five and they finally realized they have the tools to do achieve their goal. After all it is hard to sell re-runs of a show if you can't get anyone to air it in the first place.
For the networks it's a win because they get added eyeballs and for the viewers it's a win because they get more flexibility to catch up on a series. Yet the loser here is the streaming services. All of a sudden networks like Netflix don't have the same advantage or incentive to spend big on new series.
Remember the insane per-episode amount Netflix spent on The Blacklist and Gotham? It's very likely those types of million dollar deals are done for going forward. In fact it's because of those deals that spurred Warner Bros. to come around as their executive team realized they were feeding the movement against their own business. Gotham is a WB show and the studio took an early payday much in line with its previous methods. Yet now it's becoming clear that may have been a bad move in the long run.
Here's the thing with Netflix, detractors can complain all day about the exorbitant amount of money the network spends on content, but they fail to give them credit for the reasoning behind the spend in the first place. Go back to a time before House of Cards and Orange Is The New Black. At that point Netflix was dependent on established content to gain subscribers, but as they've used those early subscription fees to launch more new series they haven't had a need to buy more off-network programming.
Netflix used that early profit to solidify its future. It knew it had to spend money to make money just as it knew that to sustain itself long term the company would eventually need to be reliant on its own programming.
Netflix isn't dumb; it knew it was on borrowed time because at any point the traditional networks and studio could easily decline to license them content. Eventually Hollywood would catch on and now that they have, Netflix has all but taken over and it doesn't matter as much.
Series like Narcos, Bloodlines and the Marvel contingent have helped cement Netflix's spot in the proceedings and that's not to take away from Amazon either as they are now coming into their own as well. Even Hulu is (finally) making a push, though Hulu is different as many of the broadcasters have a stake in the service.
The battle lines are finally being drawn and stacking is an opening salvo, the question is really if it is too little, too late?
Disclosure: I/we have no positions in any stocks mentioned, and no plans to initiate any positions within the next 72 hours.
I wrote this article myself, and it expresses my own opinions. I am not receiving compensation for it (other than from Seeking Alpha). I have no business relationship with any company whose stock is mentioned in this article.