Danaher (NYSE: DHR) expects to complete its spin-off of Fortive Corporation (the new corporation) on July 2, 2016. The company filed its updated Form 10 May 5, 2016. Fortive Corportion provides services in professional instrumentation, automation, sensing and transportation technologies. Common shareholders of Danaher will get ownership interest in both the new Danaher and Fortive. For every two shares owned of DHR at the recorded date of June 15, 2016, shareholders will receive one share of Fortive. Once the spin-off is complete Fortive will trade on the NYSE under "FTV". I expect to see FTV to have about 345 million shares outstanding once the spin-off is complete.
For 2015, on a pro forma basis Fortive Corp. had sales of $6.1 billion and net income of $862 million. FTV is quite active in foreign markets, 45% of revenue comes from outside the U.S. and 55% are within. This could possibly be a headwind for sales in the future if the U.S. dollar stays strong against other currencies. It appears management believes the organization should be valued at $6 billion at the time of spin-off. Right on the front page of Fortive's website it says, "We will be a $6 billion, Fortune 500 company with a strong foundation." Fortive has many quality brands for all its product offerings and services.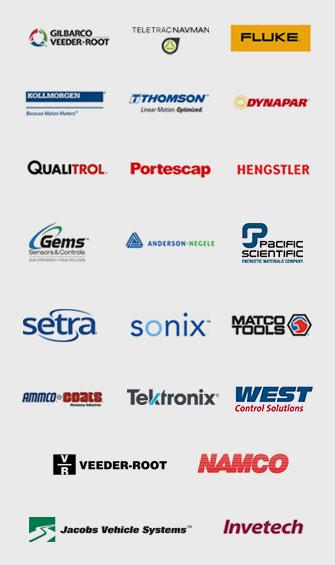 Before separation, FTV expects to accumulate $3.25 billion in debt. They will issue senior unsecured notes with multiple maturities, have agreements for creating a senior term loan facility and senior revolving credit facility totaling $2 billion, and issuing commercial paper. Of the $3.25 billion, approximately $3 billion will be paid to DHR. Normally in spin-offs, you'll see something like this, so the parent company has a balance sheet benefit. The $3 billion payment is for the contribution of assets to Fortive. There will be many options for what DHR management will do with the proceeds. They could pay off debt, buyback shares, or keep the cash for acquisitions. I think DHR will probably pay-off some debt and keep the rest as dry powder for acquisitions. DHR is a holding company that looks to add value through acquisitions, so expect a few coming in the next year or two, especially with $3 billion coming their way.
Fortive hasn't see much growth in the past 3 years in sales, but has been a steady cash producer. As of December 2015, FTV had $1.05 billion in backlog orders. If FTV can bring a steady cash flow after separation, I believe they will operate similar to DHR. They will try to grow through strategic acquisitions and now have the ability to use the capital markets to do so as a separate entity.
The management team that has been selected for top positions at FTV have mostly been long tenure leaders at DHR. I view this as a very good thing because DHR has a great track record of creating shareholder value over the past 8 years (as you can see from the chart below). As small shareholders we want to see management being shareholder friendly and it appears they'll bring this same philosophy. The CEO of the company will be James Lico, who joined DHR in 1996 and will have a board seat.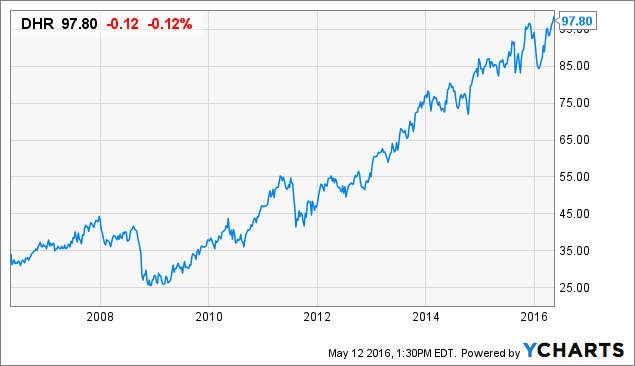 Major Shareholders After Spin-Off
| | | |
| --- | --- | --- |
| Inside Shareholders | # of shares owned | Percentage |
| James Lico | 255,308 | >1% |
| Mitchell Rales (Co-Founder and Board Member of DHR) | 20,056,349 | 5.8% |
| Steven Rales (Co-Founder and Board Member of DHR) | 41,883,619 | 6.3% |
Data from: Form 10
There appears to be possible shareholder alignment with the leader of the new organization. James Lico will own less than 1%, but ownership looks like it will be worth 3 to 4 times his salary. This is a better way looking at inside ownership because normally unless your the founder, stock ownership as a percentage basis of market-cap is fairly low. The only thing I would like to see after the spin-off is if the co-founders sell any of their positions over the next year. There could be restrictions on the sale of their shares in the near term.
After the spin-off, we should look to see if there is a sell off in the following months after. The risk/reward proposition greatly increases if this happens. Normally, what you hope to see in spin-offs is investors just sell their shares of the company after the spin-off for no reason and we pick shares for very cheap on a valuation basis. So, after the spin-off, we'll have to see what the share price action is and strategically go from there.
Disclosure: I/we have no positions in any stocks mentioned, and no plans to initiate any positions within the next 72 hours.
I wrote this article myself, and it expresses my own opinions. I am not receiving compensation for it (other than from Seeking Alpha). I have no business relationship with any company whose stock is mentioned in this article.