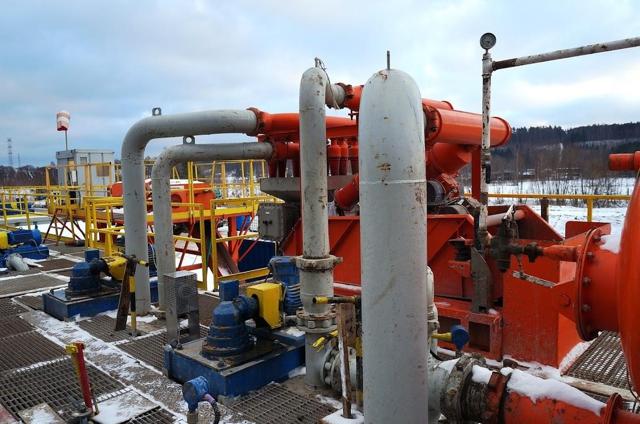 Click to enlarge
Source: Stock photo
Goldman Sachs (NYSE:GS) reversed its bearish position on oil over the weekend, at least in the short term, as it has now called the market as having rebalanced, primarily from the temporary outages in Canada, Libya and Nigeria, drop in production, and growing demand.
It sees it having a positive impact on the price of oil through the end of 2016, although in 2017 it sees the oversupply returning. I see this as being too optimistic, as Canada will quickly return to the market while Libya entered into an agreement which will allow it to increase exports. Nigeria does present some supply problems that could last, which we'll get into a little later.
While the media focuses on the short-term impact of the temporary outages, other factors are being ignored that should be considered offsetting to lower production in the near term. One of the major considerations should be the more aggressive strategy of low-cost OPEC countries, which are quickly increasing output to meet the growing demand. As I've mentioned in the past, Iran was probably going to surprise the market at how quickly it increases production, and it has in fact done so. Others like Iraq, the U.S., and producers in the North Sea have surpassed expectations recently, which will also offset the temporary drop in production.
A couple of other important elements are that Asian refinery margins are starting to contract, and inventory build at Cushing climbed 694,176 barrels last week.
Only the ongoing drop in U.S. production, albeit usually always at a slower pace than estimated, is the only catalyst related to industry fundamentals.
China is also a probably negative catalyst over the next several months, as its independent refiners (teapots) shutter for maintenance, and its storage constraints limiting its ability to meet its desire to buy more inexpensive oil.
Nothing in all of this changes anything other than short-term momentum, which, for those traders, going in and out of the market for quick gains, it is a positive. For those thinking this will change the long-term outlook or save some companies from bankruptcies or further cutting their dividends, it isn't going to happen. Many companies will continue to lose money.
Goldman's U-Turn
Even though Goldman gave a nod to an increase in demand, there is no doubt its key reason for changing its short-term outlook is the temporary outages. I don't disagree it will have some impact on the market, but to declare it as rebalanced and now in a "deficit" is going too far to me.
A major part of my reasoning is the huge inventory surplus in important oil consuming countries like the U.S. and China. The outages will have no impact whatsoever on the availability of crude, so even though it has created a temporary production vacuum, it will have little if any impact on access to oil.
We may eventually end up getting some inventory drawdown, but the stockpile increase at Cushing shows there is still more oil coming to market than is in demand; this during the fires in Canada that brought a lot of production to a halt.
The conclusion of Goldman is that oil will jump to $50 per barrel in the second half of 2016, up from its prior estimated range of $40 to $45 per barrel for the last two quarters.
Heading into 2017, it sees market forces once again generating more supply than demand, as the expected increase in prices will stimulate producers to increase exploration and production. That will put downward pressure on the price of oil if that's how it plays out. The giant bank projects the price of oil will drop in the first quarter of 2017 from earlier estimates of about $55 to $45 per barrel. Later in 2017, it expects that to turn around and oil to claw its way back to $60 per barrel. Goldman also upwardly revised its outlook for demand in 2016, where it now expects it to increase from 1.2 million it was originally looking for to 1.4 million barrels per day.
What Goldman is saying is in the very short term it is more bullish on oil prices mostly because of the outages, with its prior estimates returning in the early part of 2017. Consequently, there could be supply shortages in the near term from that point of view. What I'm saying is there are more negative catalysts in the short term that could easily upset its thesis. Its long-term bearish outlook for oil remains in place.
Cushing Inventory Build Surprises To The Upside
One of the most closely watched delivery hubs is at Cushing, Oklahoma, where there was an inventory build of 694,176 barrels. It has long been considered one of the key catalysts that could drive the price of oil down significantly if it reached storage capacity. The reason for that is it doesn't have the options other hubs have, where they can export excess oil or transform it into other products.
This is especially interesting in light of Goldman's new outlook because a big part of it was the disappearance of Canadian oil delivered to Cushing, which means there is still a lot of supply coming in from other producers. If there had been meaningful delivery from Canada, it would have been a lot worse for Cushing's inventory build.
It also means supply continues to beat expectations in the region, which suggests it could be more robust than the general market and Goldman Sachs thinks, which if true, would result in more production than being looked for at this time.
Inventory, The Key Factor In Getting Accurate Read On Outages
There is an increasing amount of moving parts to analyze in the oil market now that disruptions outside of fundamentals have quickly increased. For that reason, the best way in my view to get the most accurate grip on the actual impact it's having on oil is to closely watch the drawdown or build of oil inventories in the U.S. By that, I mean all of them, not only Cushing.
With a number of OPEC members and Russia vying for market share, it won't take long to see how much more supply they're bringing to market. It's getting especially competitive in the Middle East, where Iran is undercutting prices from Saudi Arabia and Iraq, which may further increase the competitive atmosphere, which would bring more supply to the market. That's another major reason I think the short-term outlook for supply and demand won't be as rebalanced as Goldman and others believe.
To me, the idea of calling the outages a rebalancing is not a good way to interpret the events. Yes, they are real and will have a temporary impact. I don't see anything besides the ongoing decline in U.S. production that is associated with the fundamentals of the industry, as having a long-term impact. I maintain that supply is going to quickly fill in this shortfall and make the idea of calling this a rebalancing silly.
Those saying the oil glut is a thing of the past because of the outages are so ignoring the production strength of the industry, it's surprising to me to see them go public with that thought. Most of the shortfalls are going to quickly come back into the market, and to discount Canada's oil because it wasn't delivered is to make it appear the oil has somehow disappeared. It is still part of the glut even if it takes a little longer to get to market.
The point is we're going to hear all the disparate reports and minutia connected to this over the next couple of weeks. Just watch the inventory levels to see if it lines up with what is being asserted.
Canada, Nigeria and Libya
Looking at Canada, Nigeria and Libya, only Nigeria remains a potential negative catalyst going forward. Libya announced its competing administrations have come to an agreement to resume exports from the Hariga port in order to increase production. Before the civil strife, Libya had been producing about 1.6 million barrels per day. Since then, it has dropped under 300,000 barrels per day. With this agreement in place, in the next few days exports will jump. That wasn't figured into Goldman's analysis.
Conditions in Canada are improving, and it should be a few days before production in the region hit by the fires resumes. It is estimated over 1 million barrels per day in production was put on hold as a result of the fires. Consultancy Energy Aspects has the daily loss at 1.6 million barrels.
More important as it relates to supply disruption is Nigeria, which had its oil facilities attacked by militants. Production has plummeted to 1.4 million barrels per day, according to Reuters Africa.
It's an unknown as to whether or not Nigeria can secure the oil facilities, which means investors will have to discount the supply until it proves it can. This could take time, and presents a potentially long-term impact on global production.
If Libya's truce holds, that could offset much of Nigeria's decline in production. At this time, it looks like there's a good chance it will.
Asian Refinery Margins
China and other Asian countries are starting to experience shrinking margins at their refineries, which would put pressure on oil prices in the next quarter.
In China, its independent refiners are shuttering for maintenance, which will lower demand for crude over the next several months. Add to that the lack of storage capacity in the country, and China won't be able to meet its demand if it wanted to. It has made a storage deal with South Korea to help in that regard, but at the top end, it could hold up to 5 million barrels, with the low end being closer to 3 million barrels.
Either way, infrastructure remains a problem, and even though China wants to buy more oil, it is reaching capacity levels that disallow it. This is happening right now, and again, could crash the Goldman's optimistic party in the near future.
China has a history of buying up commodities when they drop to more desirable price points, which is the main demand catalyst for the country. The combination of refinery maintenance and limited storage capacity will have an effect on demand.
Conclusion
I understand the reasoning behind Goldman's short-term outlook, but as shown here, there are a lot more short-term pieces to the supply puzzle than appears, and they definitely have the potential to disrupt the more optimistic viewpoint of the giant bank in the near term.
Not only will outages in Canada and Libya quickly reverse direction, but also OPEC has taken an amazing step to increase supply, as some countries have totally changed their strategy and are ready to battle it out for more market share as this opportunity has presented itself. That is also part of their long-term strategy of responding to growing market demand for oil. Russia is also going to battle to gain its share of the pie.
With production in the North Sea beating expectations, as well as in the U.S., when added together with the other catalysts mentioned above, it's difficult to see this being the dramatic disruption Goldman Sachs has insinuated. It won't take too long to see how it plays out, as by the end of the week, Canada and Libya will be increasing exports, and a decline in demand from China should start having an immediate impact on the market.
I don't see a disappearing glut, I see a temporary disruption in supply that will quickly be filled. There isn't much disagreement I have with the long-term outlook of Goldman, but I do think it's wrong in its short-term view.
Momentum will carry oil for a short while, but it looks like oil rally could be coming to an end, as the ongoing lack of improvement in fundamentals should be setting it up for a correction.
Most confusion will be cleared up by checking inventory levels.
Disclosure: I/we have no positions in any stocks mentioned, and no plans to initiate any positions within the next 72 hours.
I wrote this article myself, and it expresses my own opinions. I am not receiving compensation for it (other than from Seeking Alpha). I have no business relationship with any company whose stock is mentioned in this article.