In an attempt to put together another insider report I came across a large transaction by Mangrove Masters Partner Fund buying over $19 million worth of stock in Asta Funding (NASDAQ:ASFI), a company with a market cap of $126 million. Mangrove's founders do not deserve an A for originality naming their fund after yet another tree. They did pick a very resilient tree and aim to be able to weather a variety of hostile environments in the financial markets while generating returns through a value based approach.
What's attracting them to this name?
Part of what makes Seeking Alpha so unique is they have a wide number of write-ups on such a small cap name. A number of them are by notable value bloggers who like to look for out of favor, micro cap companies that are deeply undervalued, preferably on an asset based valuation. One of them is Alpha Vulture who contributed an article titled Asta Funding: Accounting Peculiarities Hide Significant Value tot the PRO library. Recently, he changed his mind and posted on his blog the reason why:
The bigger problem is that management is less shareholder friendly than I thought. My thesis was that Asta Funding was undervalued because of the complex balance sheet, but I now think that the discount exists mostly because of how management is running the company. While I could have spotted some of these issues back in 2011 I think this is also a bit of bad luck. At the time management looked a lot better because they just announced a big share repurchase program that was also (partially) executed after some delays. Unfortunately it now seems that everybody at Asta Funding is getting paid well, except shareholders: they even cut the dividend that was pretty mediocre to begin with…

I still think that at current prices Asta Funding is interesting, but I prefer opportunities where I have more faith in how fair the management team is.
Jeffery Himelson of JBH Capital remains bullish, writing:
In my previous article, "Asta Funding: Who Doesn't Like Free," I opined that ASFI was undervalued and poised to surprise investors. The off-balance sheet revenue continues to benefit, as I predicted, and the company is positioned to grow its business, as it made the final payment to the Bank of Montreal. The company has over $200 million in assets, with $33 million in liabilities, while trading at a market capitalization of $110 million, so the upside in this investment is tremendous. ASFI is certainly a prudent investment at this depressed level.
Both bulls and bears agree the company is undervalued by either quite a bit or a by a lot. Ultimately bears believe management is too self interested for outside shareholders to make a good return here. The company has been a value trap for years with bloggers making the case for undervaluation on Seeking Alpha since January 2010, only lately due to the hostile tender offer, the company is trading up some. Complaints include insider salaries, positions for family members and the top brass not being vigilant enough about buybacks.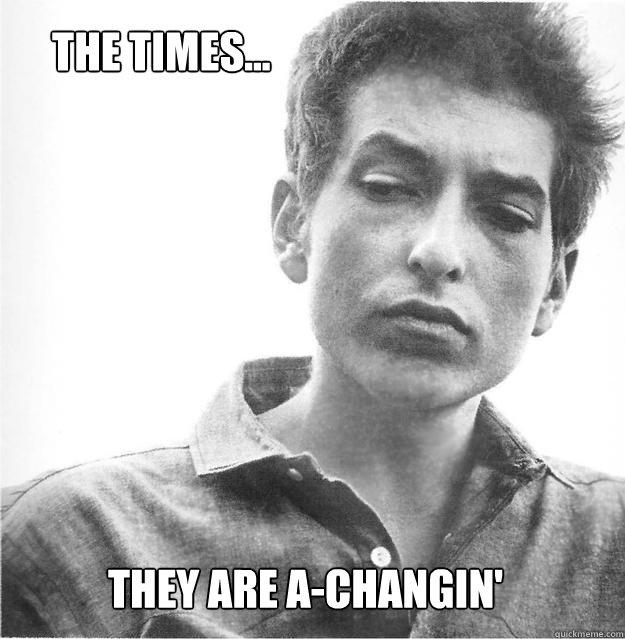 Source: Quickmeme
Times may be changing
It looks like Mangrove was able to pick up such a large block through a tender offer which Asta Funding's board railed against and which even caused it to offer its own tender. Mangrove now owns 33% of the shares and has threatened 2x to replace the board in the last few SEC filings:
The Reporting Persons continue to try engage the Issuer in discussions with respect to Board representation for the Reporting Persons. The Issuer continues to be unwilling to engage in any meaningful discussions with the Reporting Persons. If the Issuer continues to hold this position, remains unwilling to voluntarily provide the Reporting Persons with Board representation or provide the Reporting Persons with Board representation the Reporting Persons' deem satisfactory, the Reporting Persons reserve any and all rights to seek the representation we deem appropriate, which may include replacing any or all of the current directors.
However in the company's recent 10-K a newly instituted stockholder rights plan is explained:
We have adopted a stockholder rights plan which could make it more difficult for a third-party to acquire us.

We adopted a stockholder rights plan which is intended to protect us from efforts to obtain control of us that are inconsistent with our best interests and the interests of our stockholders. The rights will be exercisable ten days following the earlier of the public announcement that a stockholder has acquired 20% or more of our common stock without board approval or the announcement of a tender offer which results in the ownership of 20% or more of our common stock. If the rights become exercisable, all rights holders (other than the person triggering the rights) will be entitled to acquire our securities at a substantial discount. Because the rights may substantially dilute the stock ownership of a person or group attempting to take over the Company without the approval of our board of directors, the rights plan could make it more difficult for a third-party to acquire us or a significant percentage of our outstanding capital stock, without first negotiating with the board of directors.
If I'm not mistaken shareholders controlling 25% or more of the votes can call a special meeting where board members could be replaced and new ones installed. If I review the ownership table from the January proxy I identify three major shareholders that are likely to have a shareholder friendly disposition (marked green), one that probably doesn't care (orange) and a number of company insiders with significant numbers of shares that are probably in favor of the status quo.

Click to enlarge
Under the stockholders rights plan these people would now supposedly be able to acquire rights at a discount to the current share price. The fact Mangrove ignored it and went ahead anyway is quite surprising. It means that they believe other shareholders won't be able to come up with the money to buy lots of rights or the company is sufficiently undervalued for them to make a profit even though their stake will be diluted. It's also quite unclear how the strategic positions of the different parties will look after a rights plan is executed.
If the shareholder friendly funds, that are not Mangrove, double up the three of them have a very good shot of being able to remove the current directors and elect new directors of their choosing. That could be the first step towards a removal of executives from their positions and a subsequent unlocking of the value present in the company's assets. It could be a great time for a speculative position.
Disclosure: I/we have no positions in any stocks mentioned, but may initiate a long position in ASFI over the next 72 hours.
I wrote this article myself, and it expresses my own opinions. I am not receiving compensation for it (other than from Seeking Alpha). I have no business relationship with any company whose stock is mentioned in this article.