There is a method to my madness here.
With the volatility index (VIX) popping above $16 yesterday morning, a window briefly opened that lets us earn some extra money buying S&P 500 SPDR's (NYSEARCA:SPY) May 2016 $209-$214 in-the-money vertical bear put spread. This is because we can earn excess premium on the short $209 leg of the trade.
To lose money on this position, the VIX has to make a run at new all-time highs in the coming 9 trading days. With the US dollar (NYSEARCA:UUP) now on a definite strengthening trend I think this is impossible. A strong dollar diminishes the foreign earnings of the big American multinationals, major components of the S&P 500.
I think it is much more likely that stocks grind down in coming weeks to first retest the unchanged on 2016 level at $2,043, and then the 200-day moving average at $2,012.
Share prices are anything but inspirational here.
Price earnings multiples are at all-time highs at 19X. The calendar is hugely negative ("Sell in May"). Soggy and heavily financially engineered Q1 earnings reports came and went with a yawn.
Huge hedge fund shorts have been covered with large losses, and no one is in a rush to jump back into the short side.
Oh, and this is bumping up against granite like two-year resistance at $210 that will take months to break through in the best case.
Did I mention that US equity mutual funds have been net sellers of stock since 2014?
This position is also a hedge against what I call "The Dreaded Flat Line of Death" scenario. This is where the market doesn't move AT ALL over a prolonged period of time and no one makes any money, except us.
If I am right on all of this, May will come in as the most profitable month for the Mad Hedge Fund Trader Trade Alert Service in more than a year. For new subscribers, your timing is perfect!
By the way, I noticed a surge of new subscriptions right after Nyquist won the Kentucky Derby on Saturday evening.
No doubt the new readers were spending their winnings. It looks like your assessment of investment newsletters is as good as your selection of horseflesh.
And Nyquist carried the lucky number 13. Talk about an out of consensus trade!
If you can't do the options, buy the ProShares Short S&P 500 Short Fund ETF (NYSEARCA:SH) (click here for the prospectus), or the ProShares Ultra Short S&P 500 Short Fund 2X ETF (NYSEARCA:SDS) (click here for the prospectus).
Don't get me wrong here. I still believe the bull market is stocks still has another 2-3 years to run. But the signs of short-term exhaustion are everywhere.
It is my job to show you how to take advantage of that fact and how to profit from nimbleness.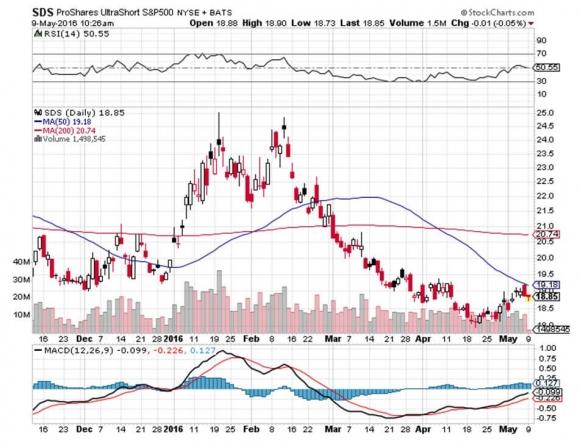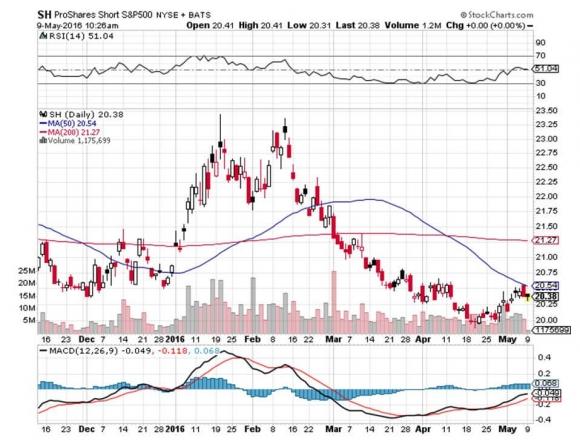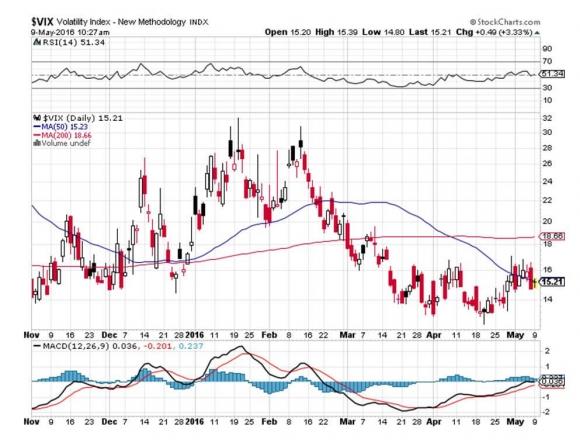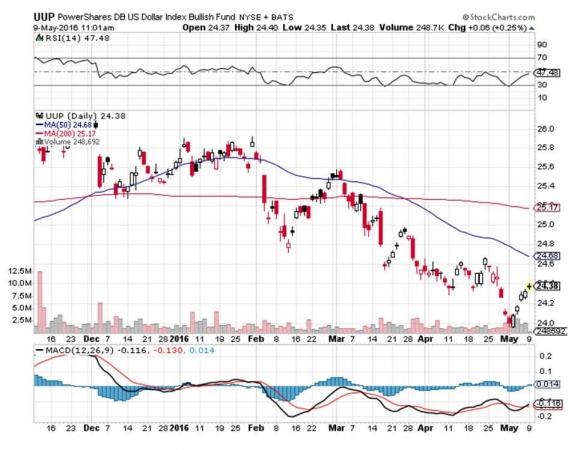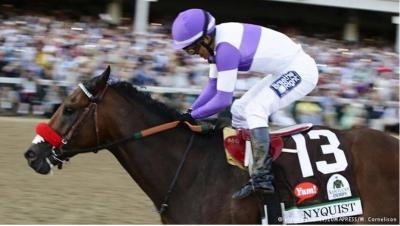 Time for Some Downside Protection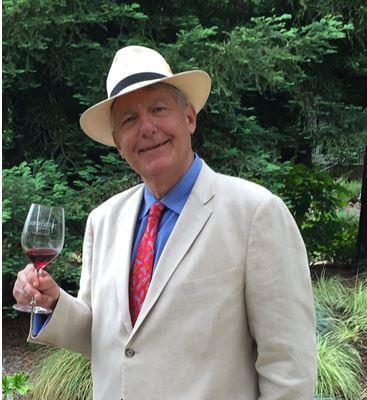 Go Nyquist!
Disclosure: I/we have no positions in any stocks mentioned, and no plans to initiate any positions within the next 72 hours.
I wrote this article myself, and it expresses my own opinions. I am not receiving compensation for it. I have no business relationship with any company whose stock is mentioned in this article.