Jim Chanos, a well-known hedge fund manager, has something to say on the matter. According to Chanos, Cheniere Energy, Inc. (NYSEMKT:LNG) is "excessively expensive" when compared to its peers such as Chevron (NYSE:CVX), ExxonMobil (NYSE:XOM), and Royal Dutch Shell (RDS.A, RDS.B). Pointing to the balance sheet, the company structure, and low EBITDA numbers, he has pointedly argued his short position. If you asked me if Cheniere Energy is an example of financial engineering gone crazy, I would disagree. Cheniere Energy is misunderstood. It is not a competitor to ExxonMobil, Chevron, Shell, or any of the companies involved in LNG. It books the vast majority of its LNG sales at fixed prices, purchases the vast majority of its inputs at fixed prices, and takes a cut for the process. It is more akin to a utility than an oil and gas company. Cheniere Energy is 85% a utility, and 15% a call option on the LNG price.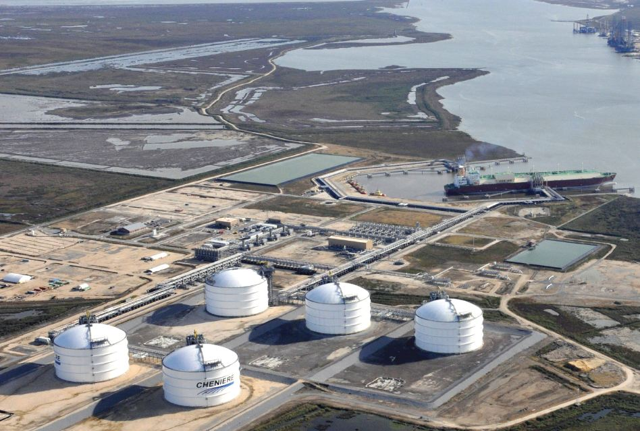 Click to enlarge
To understand the fixed contracts, one has to know the cost of liquefaction. I broke down the costs in my article here. I would recommend that investors interested in the stock have a read of the entire article. Cheniere sells gas at fixed rates plus 115% of Henry Hub price. It is also purchasing gas at an average of 90% of the Henry Hub price. That 25% variable pricing differential provides all the gas and then some for Cheniere to run its operations. We can look at the fixed prices as pure EBITDA afterward.
As Cheniere Energy came up to commissioning, there was plenty of concern for investors. A likely cause of the substantial drop in the share price to a level of $22.80 when commissioning problems were noted from management. In my article here I discussed the likely causes of the commissioning issues and pointed out accurately that this did not mean there was anything fundamentally wrong with the plant. Commissioning issues on such large scale projects are common, and Cheniere rectified the issue and moved forward. Aside from destroying short sellers hope for a bloodbath on the stock, this removed a large concern regarding execution risk. The completion of Train 1 brings much more confidence to future trains, and Bechtel's experience will continue to shine as the project moves forward. The ousting of CEO Charif Souki as startup neared was yet another nail in the coffin for short sellers.
Charif Souki was, as described by Carl Icahn, given the ability to swing for the fences by selling large amounts of private stock and driving the company into cumulative growth. With a new CEO at the helm, the debt can be dealt with, as the debt is reduced and concerns regarding execution and contracts subside, it leaves room for better debt ratings for the group. This allows interest rates to be decreased in a virtuous cycle as the company moves closer to investment grade. Cheniere is on track to become a profitable utility company for the next 25 years. The biggest mistake investors can make when reviewing the group is to compare it to oil and gas companies.
Disclosure: I am/we are long LNG.
I wrote this article myself, and it expresses my own opinions. I am not receiving compensation for it (other than from Seeking Alpha). I have no business relationship with any company whose stock is mentioned in this article.
Additional disclosure: This article is based on opinions and are subject to error. It is not investment advice and should not be used as such.