Stocks discussed on the Lightning Round segment of Jim Cramer's Mad Money Program, Tuesday, May 17.
Bullish Call
Gilead Sciences (NASDAQ:GILD): They have a lot of cash which should be used for acquisitions to diversify. It's a stock for the long term.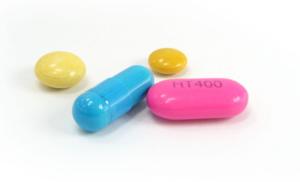 Neutral Call
Stamps.com (NASDAQ:STMP): Cramer could not figure out what happened with the stock.
Bearish Calls
Blackhawk Network (NASDAQ:HAWK): "I think the company pretty much laid out a case about why you can't own it. I mean not right now, because the adoption has been slow because of certain things having to do with the mechanics of your credit card. So, let's put it on hold for now until that transition is done."
Advanced Micro Devices (NYSE:AMD): The stock has run up too much. It has to come down before it can be bought.
LendingTree (NASDAQ:TREE): The lending business is not doing well.
:::::::::::::::::::::::::::::::::::::::::::::::::::::::::::::::::::
Jim Cramer's Action Alerts PLUS: Check out Cramer's multi-million dollar charitable trust portfolio and uncover the stocks he thinks could be HUGE winners. Start your FREE 14-day trial now!
Get Cramer's Picks by email - it's free and takes only a few seconds to sign up.