By Rupert Hargreaves
As the Greek debt crisis flares up once again, and the idea of debt relief for the struggling European nation is tabled by the powers that control the next round of bailout cash, it's worth taking a look at an old research report from Astellon Capital Partners, which was published during the third quarter of last year, but is still highly relevant today.
Illustrating The Greek Debt Tragedy
Following Greece's ascension to the euro, the country enjoyed a period of economic prosperity. We now know that this prosperity turned out to be an illusion, sponsored by debt and funded by the country's lenders. What was an output surplus of €103 billion at its peak had become an output gap of €87 billion at the beginning of 2015.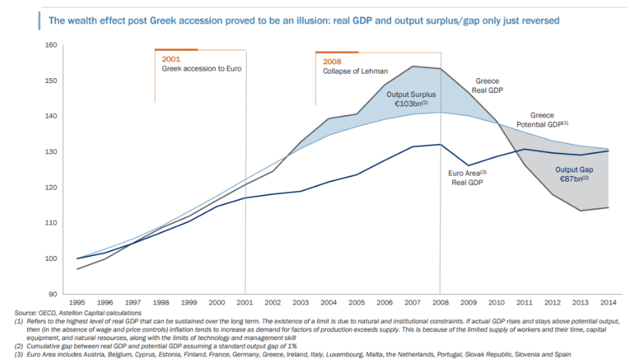 Greece's economic implosion took place over a relatively short period, and it's surprising how similar the country's economic deterioration is to that of Germany during the Weimar years.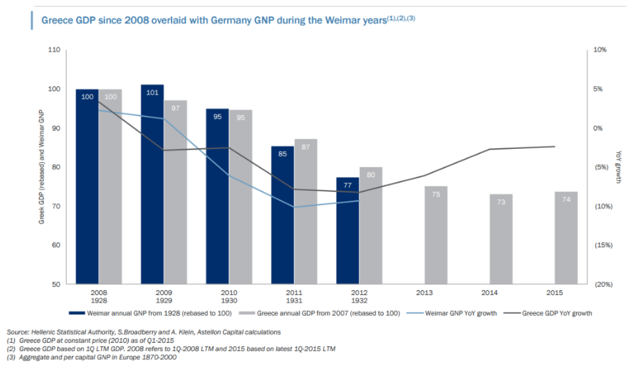 And Greece's economic turbulence has resulted in the same radicalised politics as Germany saw in the mid-1930s.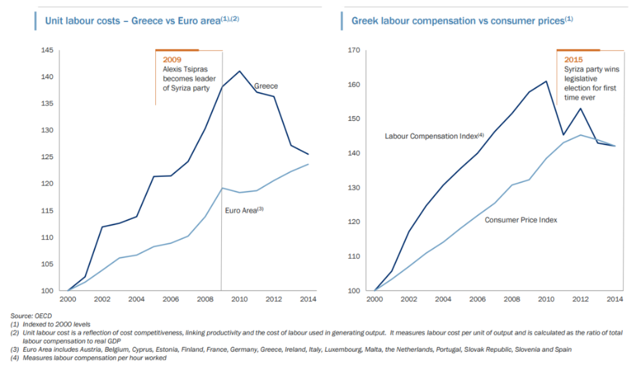 However, the comparisons between Greece's debt problems and those of Germany in the early '30s end there. When Germany defaulted on its foreign obligations in 1932-1933, it was the largest Depression-era default of foreign bonds recorded at the time, totalling $2.2 billion, or roughly €26 billion in 2011 euros. The 2012 Greek debt restructuring amounted to €200 billion, 50% of 2012 GDP. The next largest sovereign default was Russia's default on £1.7 billion in 1918, which was equivalent to €26 billion in 2011 euros.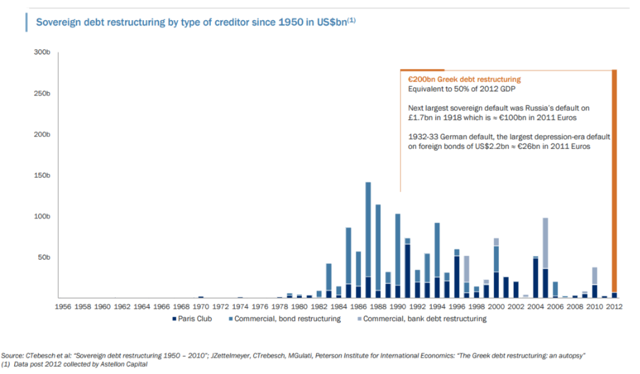 Greece has struggled to implement reforms: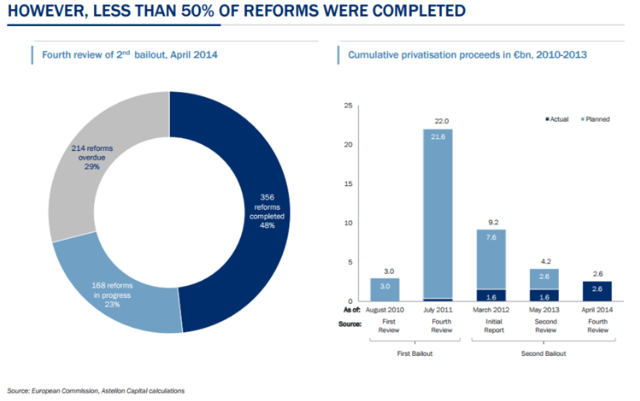 And a large chunk of the bailout cash has gone to rescuing European banks: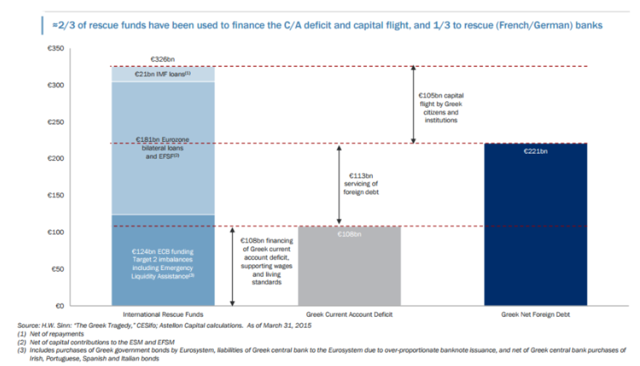 Which means as of the first quarter of 2015, the ECB had become the 2nd-largest depositor at Greek banks: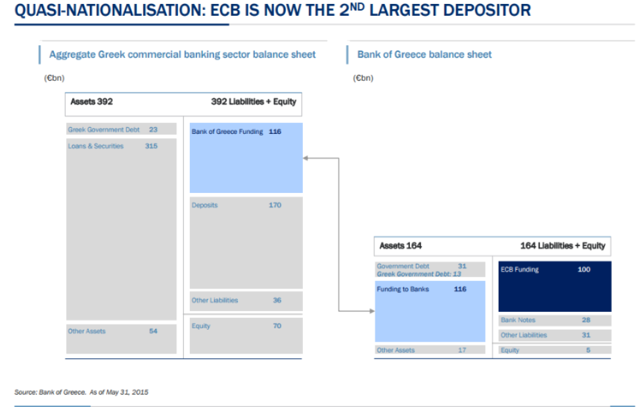 Still, Astellon's research shows that if the worst scenario does indeed play out and Greece is forced by its creditors to leave the European Union, or the country itself decides to leave, then (based on a study of 71 monetary union break-ups) the evidence shows that it will only take around two years before economic growth returns.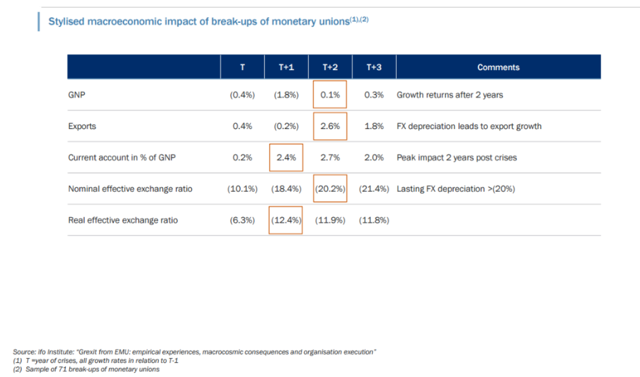 Disclosure: Rupert may hold positions in one or more of the companies mentioned in this article. You can find a full list of Rupert's positions on his blog.
Disclaimer: This should not be interpreted as investment advice, or a recommendation to buy or sell securities. You should make your own decisions and seek independent professional advice before doing so. Past performance is not a guide to future performance.