Stocks discussed on the in-depth session of Jim Cramer's Mad Money Program, Tuesday, May 17.
"Oil and Fed are controlling the markets," said Cramer. If both bump into one another, then the results could be daunting. With the rising CPI number and higher oil prices, the Fed will be compelled to raise the rates. "If that is the case, there is more downside ahead even as I think you could make a very convincing argument that the inflation we have right now can't be curbed by higher rates," he added.
Cramer prays that Fed chair Janet Yellen will see that she cannot stop inflation. "Suddenly the increased price at the pump has moved the needle to the point where the CPI simply can't be ignored by the Fed," he said. Oil price is a crucial factor while determining the rate hike.
Inflation is about the bigger picture. Housing and healthcare costs impact inflation but cannot be controlled by the Fed. Higher rates would be bad for oil producers since their debt demand will lead to bankruptcies. "In other words, higher rates won't stop this kind of inflation. If anything, a rate hike right now could make inflation worse," added Cramer.
Just one higher than expected CPI number cannot change the Fed's outlook, but it definitely got investors worried and stocks like Clorox (NYSE:CLX) were hit even despite good earnings. It yields 2.4% which will be useless if bond rates go up.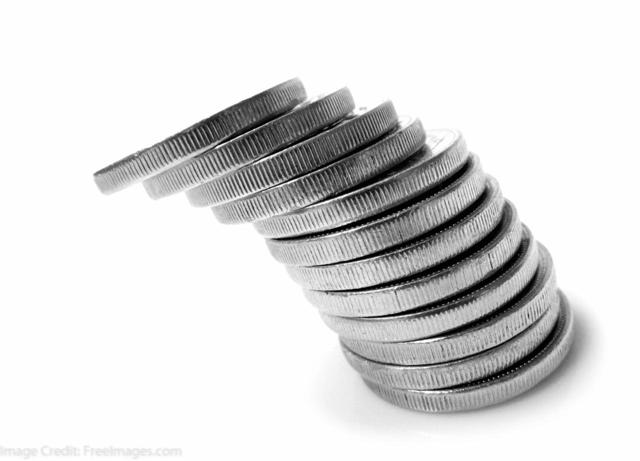 Pet care stocks
In volatile times, almost all sectors have been affected. One group that has managed to dodge the volatility are the pet care stocks. Americans spend money to keep their pets healthy and they will continue to do so even when the economy is not good. That is why Cramer looked at the charts of stocks in the pet care group with the help of technician Bob Lang. He reviewed Petmed Express (NASDAQ:PETS), Blue Buffalo Pet Products (NASDAQ:BUFF), VCA (NASDAQ:WOOF), Freshpet (NASDAQ:FRPT), Zoetis (NYSE:ZTS) and IDEXX (NASDAQ:IDXX) Laboratories
Petmed Express is America's largest pet-centric pharmacy. The charts show that recent breakout on strong volume is bullish for the stock. The stock is consolidating and is ready to move higher.
Buffalo Blue is the high end maker of pet food. The stock has found a bottom after going public last year during the sell off. Lang is seeing signals that money managers are buying the stock which could take the stock back to the all-time high of $29.
VCA is a chain of animal hospitals. The stock has been rallying for 3 months and is considered a good buy in Lang's opinion, once it pulls back to its 20-day moving average.
Freshpet is the maker of high-end refrigerated pet food. The Chaikin money flow oscillator is positive and the stock has high volume as well. It is worth buying the stock for speculation in Lang's opinion.
IDEXX Laboratories is a veterinary diagnostics play. The Chaikin money flow shows money is flowing into the stock. The daily chart has shown improvements since February and the RSI is also strong. Cramer likes the fundamentals of the company as well.
Zoetis is the animal health company spun off by Pfizer. "We learned that noted hedge fund manager Bill Ackman reduced his stake in Zoetis last week, and while the stock got hit on the news, I wouldn't read too much into it," said Cramer.
Cramer's top picks from these stocks are IDEXX and Zoetis.
Amazon (NASDAQ:AMZN) moves into private label market
Amazon has announced that it will launch new lineups of private label food and consumer products. Just like supermarkets have private brands, Amazon will too. The stock of Amazon did not move much on the news since the private label food market is still very small. However, TreeHouse Foods (NYSE:THS) went up by 2% on the speculation that it could partner with Amazon.
"TreeHouse gave back all of those gains today, but I think this is an intriguing story, and you are now getting a great entry point," said Cramer. The company specializes in making private-label products for supermarkets with a focus on soups, sauces, pudding, health and wellness foods and healthy snacks, among others. Amazon has consulted with TreeHouse in anticipation of private labels, according to the WSJ.
While Amazon has been releasing its own private labels in various products, it will be a first for them entering into foods, which will be offered to Amazon Prime customers. "Frankly, I don't see how Amazon has much choice, because just as Amazon is the king of online retail, TreeHouse is the king of private-label food," said Cramer.
After being spun-off, TreeHouse has grown through a series of acquisitions and great management. They are the largest private-label food and beverage maker in the U.S. Considering that Amazon is a new entry with limited experience where TreeHouse is an expert, they can get a piece of Amazon's business. "Even if they don't get Amazon's business, I think the stock is a buy," said Cramer.
Baxter International (NYSE:BAX)
Baxter International is the maker of medical supplies that spun off its pharmaceutical business as Baxalta approximately 10 months ago, something that Cramer always recommended. As investors prefer pure plays, Baxalta working independently was a logical choice for Baxter. The breakup led to huge gains for both stocks.
"If you ever wanted proof that breaking up is both easy to do and incredibly lucrative, that Baxalta spinoff was the ultimate in nearly instant value creation," said Cramer. Baxalta is off the books of Baxter but it still holds 19.5% stake in the company. Baxter's stock is up 16% for the year already.
There is lot of political drama surrounding healthcare and hence all the money managers have started buying Baxter which is stable and scandal free. The company is innovating and introducing 21 products this year following on from 17 last year. Their cost cutting measures and expanding gross margins make the stock worth owning.
Cramer thinks Baxter has more room to run.
Viewer calls taken by Cramer
American Airlines (NASDAQ:AAL): It is undervalued and Delta (NYSE:DAL) cutting capacity is good for the stock. Wait for good quarters before buying it.
Lam Research (NASDAQ:LRCX): Cramer thinks the deal will go through but the market is worried about the Fed blocking deals.
Mondelez (NASDAQ:MDLZ): The stock can come down amidst the selloff. After that it's worth buying as they had a great quarter.
:::::::::::::::::::::::::::::::::::::::::::::::::::::::::::::::::::
Jim Cramer's Action Alerts PLUS: Check out Cramer's multi-million dollar charitable trust portfolio and uncover the stocks he thinks could be HUGE winners. Start your FREE 14-day trial now!
Get Cramer's Picks by email - it's free and takes only a few seconds to sign up.