Many people at Seeking Alpha have reviewed Deutsche Bank (NYSE:DB) recently. Some contributors here advise you to purchase this stock saying something about "the long term horizon", others persuade you to buy it "if you believe in Europe" (how can you rely on belief when working with money?).
The first argument is pretty easy to refute: markets are growing in long term. If the whole market is growing, the majority of the stocks will grow (at least, such big stocks as DB). Following this logic, one can advise any "rock solid" stock and they will be right: in the long term, it's very likely to grow. But what do the advisors merit? Anyway, let's get to the point of the article.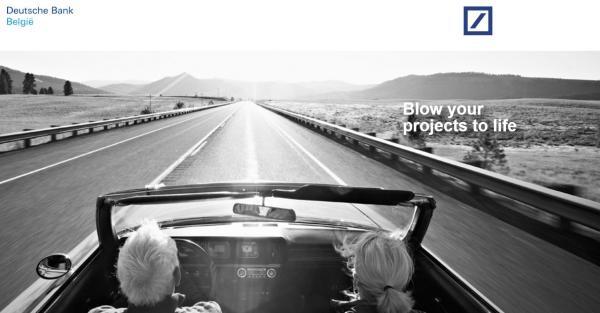 (the text on the picture is translated by Google Translator)
I've been a strong advocate of the idea that this bank is not a buy at all - neither in the long term, nor in the short term. And now that the bank is borrowing at 5% in the Belgian market, it's safe to say I was right all along - DB has serious problems, now with liquidity. I wish we had information on why Deutsche Bank didn't borrow from the ECB, considering its low rates.
A very interesting fact: Deutsche's Investor Relationship Department doesn't think the stockholders should worry about this "special offer": as for the moment I'm writing this article, the latest release is dated April 29, 2016, and there's not a single word about the offer. But the problem is that the stockholders should worry: if the bank is not capable of meeting its commitments, the deposits will be converted into shares (bail-in procedure). My opinion is that the bank should highlight the possibility of bail-in: the stock price could be diluted by new issued shares.
I wonder why DB chose such a way to attract the investors. It could issue bonds, for example (the easiest way, however, is to get liquidity straight from the ECB). But the difference between corporate bonds and fixed term deposits is that in the case of bonds the bank can't "write off" some of this debt directly. Technically, if a company files for bankruptcy and you hold its bonds, you have a better chance of getting repaid than stockholders. In case of deposits, DB is saying that some or all of your savings may be subject to a reduction or conversion into shares (bail-in).
I'm going to speculate on the impact of possible bail-in a little bit. Three basic facts to pinpoint here:
The rate of 5% is extremely high;
3 months is a relatively short period of contribution;
Belgian savers are desperate for yield - fixed-term deposit rates are near 0%.
This means that this offer is extremely attractive to Belgian investors - it's a fast fixed-income. Say, the bank manages to attract €10 bil. According to Q1 2016, DB has €566 bil. in deposits, so I think gaining extra €10 bil. at such an attractive rate is quite realistic. What happens if this sum gets converted into shares?
It depends on two key factors - the issue price and EUR/USD rate. As for right now, EUR/USD rate is 1.12675 and let's pick the issue price of $15, although Deutsche is not going to be that generous if the situation gets out of control. Let's use a pretty straightforward formula to estimate the number of shares to issue. Note, that the bank has a right to pick its own issue price of new shares.

So, given this information, we can see that €10 bil. is 751.16 mil. of new shares to be issued. The original number of shares is 1 367 mil. Using the formula below this abstract, I get the price of $15.74 per share, which signifies a 2.55% drop. The drop in price isn't frightening because I have used quite a liberal issue price - in reality, it may be way worse. These calculations are subjective and very sensitive to input data, however. They are pretty unworthy if taken literally, but quite good to see what may happen.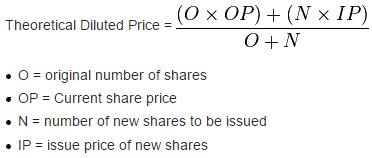 Investors also should be curious about the ways the bank is going to finance such a costly borrow. And again: Deutsche's IRD is silent as grave about this.
And the final point. If there are some Belgians who are considering this offer and reading this, ask yourself: if interbank market doesn't trust DB and doesn't give them a loan, why should you do that? What's happening in the bank that it so urgently needs money and is willing to pay such a high premium to those who will make a deposit?
Hopefully, this little article can help someone save money.
Takeaway: Don't buy it!
If you found this article helpful, make sure to follow me by clicking on my name next to the avatar at the top of this article. In case you found some flaws/misinterpretations in my analysis - feel free to correct me in the comments, your opinion is important to me. Thank you for reading!
Disclosure: I/we have no positions in any stocks mentioned, but may initiate a short position in DB over the next 72 hours.
I wrote this article myself, and it expresses my own opinions. I am not receiving compensation for it (other than from Seeking Alpha). I have no business relationship with any company whose stock is mentioned in this article.