Valero (NYSE:VLO) has had a less-than-ideal performance since the start of April. There's no debating that this company is well-run and is backed by very prestigious institutional shareholders, but there are always windows of opportunity for investors to be negative on a company's short-term outlook, and Valero was no exception. The stock has fallen to the mid-$50s, and I believe it's time for investors to go long in this next window of opportunity.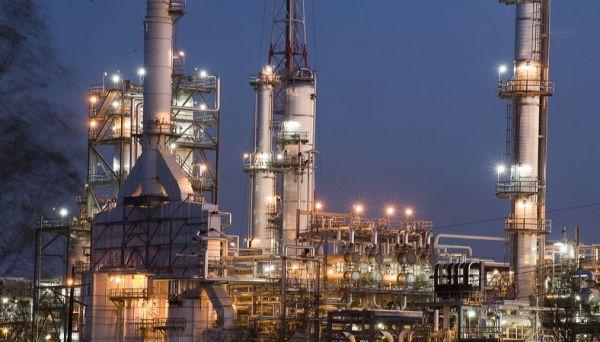 Source: Herald Guide
Valero Falls Short
In response to the last month of dismal performance, investors need to continually recognize that refined products inventories are incredibly high. The fact that these inventories are being sustained is rather concerning, and while a build before the summer is appropriate, many of the refined products are well above their five-year averages. This is negative for the industry. The most important refined product that is still well above its five-year average is motor gasoline. If these inventories continue to build above the five-year average, there's less of a chance for refined products to see higher prices at the pace that investors expect. This is a trend that needs to be consistently observed by investors.
The recent Q1 earnings report for Valero showed a noticeable shift downward in revenue. This was due to lower average fuel prices in Q1 than Q4 2015 and YOY, and was rather expected. However, given that crude oil has started to recover, a basket of refined products has started to see pricing strength in Q2, so revenue should show a decent increase on the next earnings report, especially if the recovery is sustained.
Margin strength was present, directly credited to management's expertise. Pre-tax income was up QOQ, and the net income margin improved 315 bps, aided by falling SG&A costs. But COGS rose from 91.3% to 94.9% of sales, causing the gross margin to be less favorable.
The U.S. has slightly decreased production in May compared to April, but crude oil inventories are still high, and there was an unexpected build reported this morning by the EIA. Inputs will not see a shortage, so it's up to Valero to continue to manage margins effectively, especially the COGS, to create the most useful bottom line.
Now that the stock has fallen considerably since the beginning of April, investors need to realize that when the stock dips to the mid-$50s, the equity historically rallies back up in the following months. It's a slightly long swing trade, and there's no reason to expect anything different for the company in the coming months.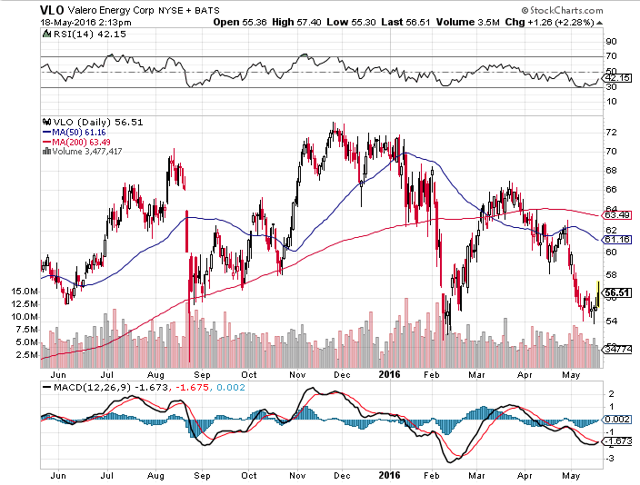 Click to enlarge
Source: StockCharts
Gulf Crack To Remain Favorable
Investors should continue to expect the Gulf Crack spread to exhibit strength while the summer demand season gets underway. I am fully expecting the spread to remain above $10.50/barrel through August in light of current market conditions. Considering that Valero has a more favorable mix than the average Gulf Coast refiner, I'd expect the company to retain a small premium over this spread while the summer demand season occurs.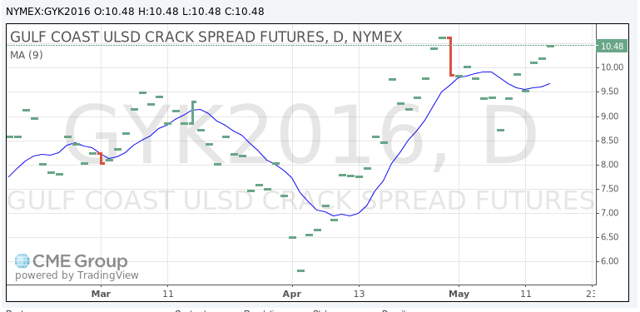 Click to enlarge
Source: CME Group
In reference to the pick-up in demand this summer, Valero should see above-average results considering that RBOB gasoline prices are significantly lower this summer than last. Cheaper fuel prices should bolster usage and, in turn, create a stronger top line growth rate QOQ, visible in the upcoming Q2 and Q3 earnings reports.
Considering that Q2 has seen a much higher average price for refined products, particularly gasoline, than Q1, VLO's revenue lag experienced last quarter should be a thing of the past. I'm expecting this growth to pick up. However, the company needs to reduce its COGS margin, as last quarter was far too high. Below is the spread between gas prices YOY: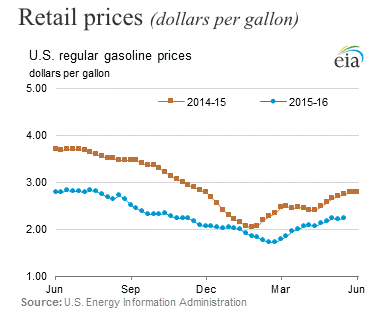 Source: EIA
Conclusion
The recent fall in share price for VLO has been steep and rapid, both of which can work to prospective investors' advantage. I may initiate a position in Valero, based upon the stock's tendency to swing after hitting the mid-$50s, but I will be closely watching the fundamental data as it relates to refined product inventories to gauge the full efficacy of this summer's demand season. Additionally, I advise investors to watch these products' prices to see how VLO's top line will fare in the next earnings report.
Disclosure: I/we have no positions in any stocks mentioned, but may initiate a long position in VLO over the next 72 hours.
I wrote this article myself, and it expresses my own opinions. I am not receiving compensation for it (other than from Seeking Alpha). I have no business relationship with any company whose stock is mentioned in this article.