Stocks discussed on the in-depth session of Jim Cramer's Mad Money Program, Wednesday, May 18.
On the first day of the Fed-induced selloff, everything goes down. The stocks that rally on day two are the ones that have fighting power. "When we see this kind of day two action, remember there are two kinds of companies that can rally. The ones like the banks that actually benefit from any rate hikes, and the ones like Apple or Amazon that are able to stay ahead of the anti-growth Fed posse," said Cramer.
Most of the Fed officials are calling for a Fed rate hike. Even if the Fed raises rates, not all stocks will be affected. The first group of stocks that are not affected are the disruptors - they are companies that are taking market share by hitting their competitors. Such companies in the retail group are such as Ulta Salon (NASDAQ:ULTA) or Lowe's (NYSE:LOW). Another company taking market share is Amazon (NASDAQ:AMZN).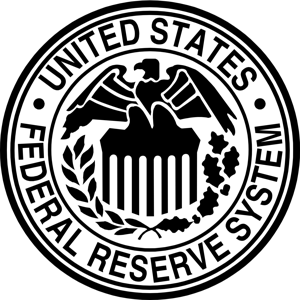 The next group is the one that will benefit from the rate hikes - banks. JPMorgan Chase (NYSE:JPM) is the obvious pick in the group. Another company that is taking market share is Tesla (NASDAQ:TSLA). Goldman Sachs upgraded Tesla which was baffling to Cramer. He doesn't like how they account for sales and whether they will be able to make the cars to meet demand. Even after the secondary offering for $2B, the stock barely went down. "There is no denying that Tesla is square in the midst of the millennial prestige factor, and therefore can get away with charging pretty much whatever it wants for its next line of cars," said Cramer.
High-growth stocks like Allergan (NYSE:AGN) that have been beaten down should be on the radar. The rate hike doesn't affect pharma stocks. Lastly, a company like Apple (NASDAQ:AAPL) will not be affected by the rate hike.
"It's a mixed bag, but ultimately the day two rallies for these winning stocks have staying power, because as long as the money keeps pouring out of the losers, portfolio managers need to put it somewhere," concluded Cramer.
CEO interview - Zillow (NASDAQ:Z)
Zillow has been a nothing stock for the last two years but has finally bounced back 10% in 2016. Cramer interviewed CEO Spencer Rascoff to hear more about the last quarter that saw better than expected revenues.
"More people type 'Zillow' on Google than 'real-estate'," said Rascoff. Their platform features over 110M profiles of US homes and generates revenues through advertising subscriptions aimed at real estate professionals, mortgage lenders and brand advertisers. They are more focused on revenue growth rather than profit maximization.
"Zillow is successful due to the brands Zillow, Trulia, StreetEasy, Hotpads and Naked Apartments. The combination of that audience across all those brands are the reason that we are killing it," he added. They are well positioned to take advantage of billions spent on advertising around homes.
Commenting on competition he said that, "Competitors will do what they're going to do on the business battlefield and in the courtroom; and we are going to do what we are going to do, which is innovate." They are spending a lot of money on legal expenses defending themselves. "It hasn't, fortunately, impacted our business results. We are still killing it; we are growing rapidly, but there is no question that we are spending a lot of money defending ourselves in this lawsuit," said Rascoff.
The company is focusing on the mortgage lending and rental business. They act as a platform for mortgage lenders. "We are already the largest rental site on the web. Over 30 million people use our different sites to shop for a rental every month," said Rascoff. The rental business will eventually become a high margin business for Zillow.
CEO interview - Salesforce.com (NYSE:CRM)
After the latest quarter, Cramer interviewed Salesforce CEO Marc Benioff. Cramer thinks this was the best tech quarter of the year. The company reported 27% Y/Y revenue growth. Salesforce keeps on building partnerships with big companies and keeps on getting new customers. Lately, they have helped companies like Amazon and Uber (Private:UBER) build better one-on-one relationships with their customers to improve performance. In Uber's case, customers are the drivers that are using Salesforce tools during their journey.
He also added that Salesforce is working with government agencies, the customers of whom are citizens. Salesforce allows governments to listen, connect and respond to citizens. The company is now expecting FY17 revenue of $8.15-8.2B.
Marc Benioff has also become a leader among CEOs by pushing for social activism on issues such as gay rights and encouraged other executives to join as well. "CEOs are responsible for all of their stakeholders. And we have to shift from being just shareholder based to stakeholder based. That is really what I am an advocate of," said Benioff. "I think that every CEO has to start to stand up and speak on behalf of their stakeholders," he added.
Benioff attributed the company's growth to doing what is right for customers and being a leader in technology and social issues. Despite what people say, Benioff is not interested in selling the company and is excited about what lies ahead.
CEO interview - CyberArk Software (NYSE:ARK)
CyberArk Software is a cybersecurity company that protects administrator and privileged accounts as they are the most common targets for hackers on a network. The cybersecurity group is in hyper-growth mode but most stocks in the space have not done well. CyberArk, on the other hand, reported better than expected revenue and earnings. Cramer interviewed CEO Udi Mokady to find out what lies ahead.
"We are in a new market; it is a new layer of security. So, what we find is that it is a greenfield opportunity, and we sell to the customer, we find that they did not have the layer on the inside. There is growing awareness now, and it is expanding," said Mokady.
The company is growing outside the enterprise as well. Q3 was a record quarter for government sales. They are gaining customers from health insurers and hospitals as well. They have 2,600 customers globally.
Viewer calls taken by Cramer
Realty Income Corp (NYSE:O): It has moved a great deal. In a Fed tightening environment, this stock should not be bought.
Bank of America (NYSE:BAC): If the Fed raises rates, it's worth buying the stock.
EPR Properties (NYSE:EPR): It's still a good buy after rate hike.
:::::::::::::::::::::::::::::::::::::::::::::::::::::::::::::::::::
Jim Cramer's Action Alerts PLUS: Check out Cramer's multi-million dollar charitable trust portfolio and uncover the stocks he thinks could be HUGE winners. Start your FREE 14-day trial now!
Get Cramer's Picks by email - it's free and takes only a few seconds to sign up.