On May 10th I wrote an article where I discussed the outlook for Union Pacific UNP. Since then, A few things have changed. Unfortunately for the worse.
First of all, the Philadelphia FED shipping index dropped to 2011 lows which indicates that shipping is declining.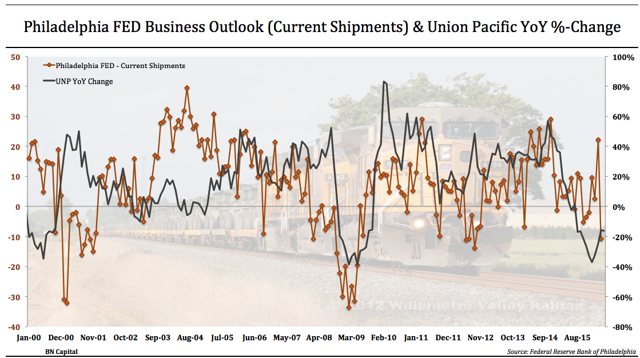 Click to enlarge
In addition to that, the Empire State Manufacturing Survey published a bad shipment outlook this week. This survey, conducted by the NY FED, pointed towards growth last month but declined this month. Indicators that at first looked bullish are turning negative now.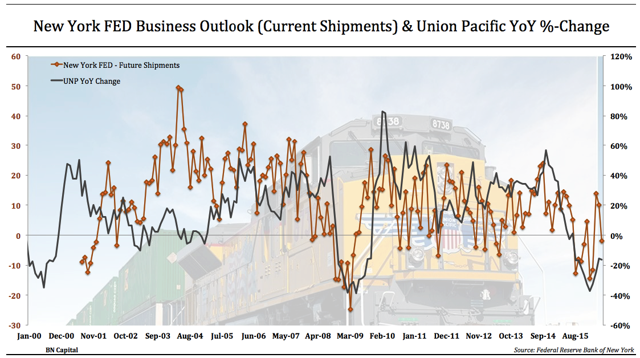 Click to enlarge
In addition to the shipment outlook, keep in mind that transportation stocks are extremely dependent on growth. Companies like Union Pacific have been around for many decades and show very cyclical patterns. Therefore, it is not very important to do a bottom-up analysis.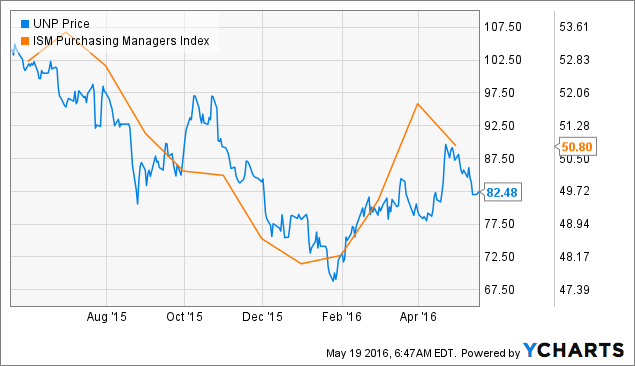 UNP data by YCharts
The graph below gives a better overview of the growth slowing period we are currently in.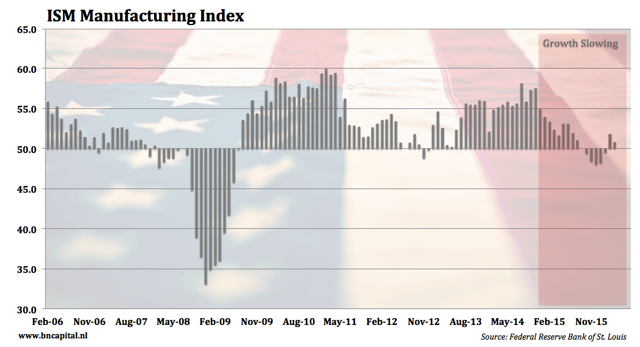 Click to enlarge
If we look at coincident data we find confirmation. Total carloads and intermodal is way below 2015 levels.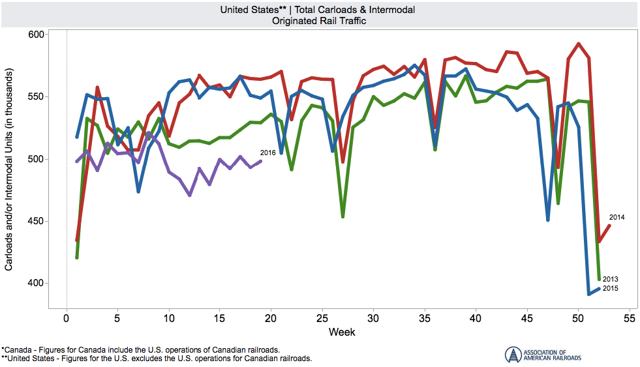 Click to enlarge
Coal transportation is even worse.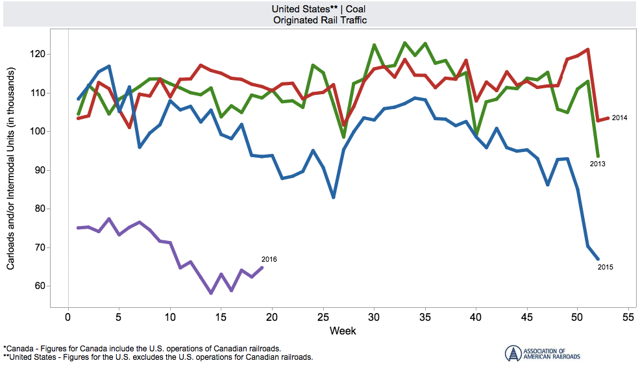 Click to enlarge
In addition the bad leading and coincident indicators, transportation stocks get more pressure from a stronger USD. The FED made clear that they are open to raising rates again in June. This will push the USD higher and commodities lower.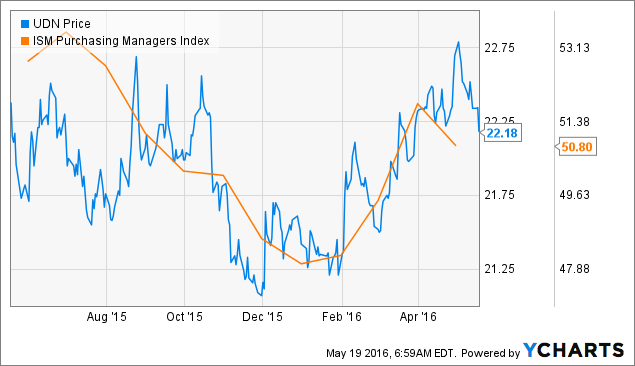 UDN data by YCharts
To conclude this article I warn investors that Union Pacific and other transportation stocks will underperform during the next few months. I am not shorting but waiting to buy lower. The best entry prices will come when the USD is topping and growth is returning. For now however, stay away from transportation stocks.
Disclosure: I/we have no positions in any stocks mentioned, and no plans to initiate any positions within the next 72 hours.
I wrote this article myself, and it expresses my own opinions. I am not receiving compensation for it (other than from Seeking Alpha). I have no business relationship with any company whose stock is mentioned in this article.