BlackBerry Ltd. (NASDAQ: BBRY) has been facing the ire of investors and analysts alike for prolonging the hardware pain. Many have said John Chen should end his love affair with the smartphone business. However, he insists that things look very good for the handset segment.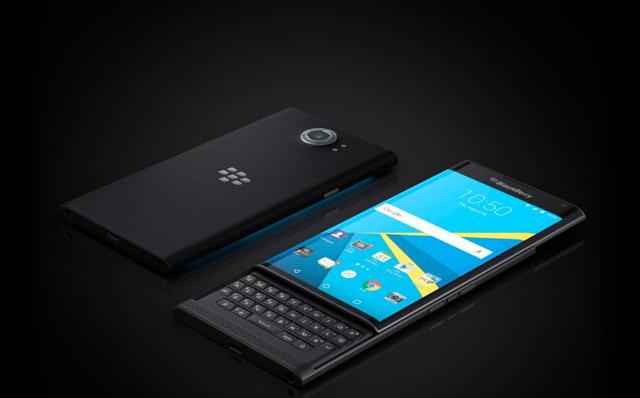 Click to enlarge
Source: BlackBerry
I have the Q1 sales data from leading IT research firm Gartner, Inc. which confirms the worst fears for the device segment. The trend of falling sales extended its streak in Q1 as well.
For the first quarter, BlackBerry OS smartphones sold only 659.9k units compared to 1325.4k units for the same quarter a year ago. The market share also has dropped to 0.2 percent now, compared to 0.4 percent a year ago.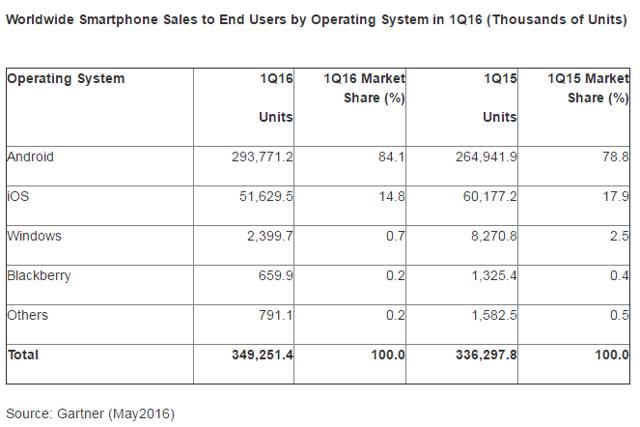 Click to enlarge
We all know how BlackBerry's first Android phone (the Priv) sales are, so they won't make much of a difference.
To bring more information to light, I have taken the liberty to bring in Q4 sales data as well. While market share remains same on a QoQ basis, the number of BlackBerry OS smartphones has dropped from 906.9k at the end of Q4 2015 to 659.9k in Q1 2016.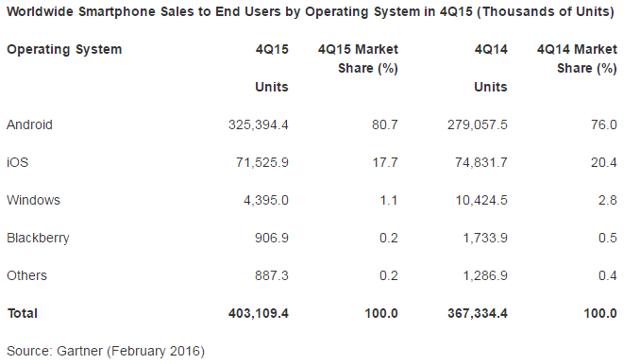 Click to enlarge
The reason for the constant market share is that while Gartner reports worldwide smartphone sales grew 3.9 percent in Q1 2016 on a year-on-year basis, the sales actually dropped approximately 13.4 percent on a quarterly basis.
Another fundamental change in the smartphone landscape that should worry the optimists is that new emerging brands are taking bigger shares in the market even as the leaders such as Apple Inc. (NASDAQ: AAPL) and Samsung Electronics (OTC:SSNLF) fret over saturation in the industry.
In fact, according to Gartner, Apple had its first double-digit decline year-on-year as iPhone sales went down 14 percent. Apple's "upgrade program" in the U.S. has helped sweeten its flagship iPhone 6s and 6s plus model pricing to drive sales in its largest smartphone market. Apple also is exploring ways to refarm second-hand iPhones coming through the program in emerging markets. Recently, the Indian government had rejected Apple's plan to sell used iPhones in India.
Brands such as Huawei, Oppo and Xiaomi (Private:XI) are taking on the big giants with a stronger presence in China, Europe and APAC region. Oppo sold more than twice the number of units in Q1'16 than it had in the same period in 2015. Huawei saw its market share increase from 5.4 percent in Q1'15 to 8.3 percent in Q1'16.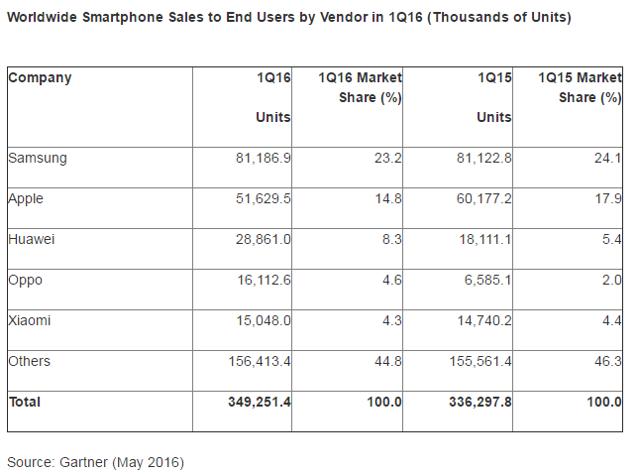 Click to enlarge
Conclusion
BlackBerry needs to get its act right, and move swiftly. With handset sales dropping fast, and emerging players selling far more units, BlackBerry will need more than just good products (and luck) to continue with the handset segment.
But the data here should caution even the optimists. Even if the data is in the past, and Wall Street is forward looking, the only positive to take out of this disappointment is that it will eventually force John Chen's hand to write off the hardware segment. Will he? Can't say right now.
Disclosure: I/we have no positions in any stocks mentioned, and no plans to initiate any positions within the next 72 hours.
I wrote this article myself, and it expresses my own opinions. I am not receiving compensation for it (other than from Seeking Alpha). I have no business relationship with any company whose stock is mentioned in this article.
Additional disclosure: Thank you for reading this! If you liked something you read here, please share the article or follow me via the Follow button below. I look forward to your comments. Best,