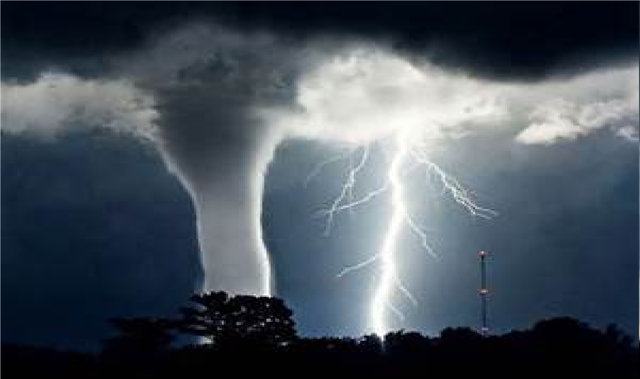 My investment club has spent years searching for growth at a reasonable price. But, in 2016, we voted to test a pure DGI strategy to combat market volatility. We struggled with the strategy a bit in the first quarter but did manage some progress. In that fourth month, we were, basically, stymied. Thankfully, revelations came and we're reenergized. It's true. April showers bring May flowers.
Since ignorance is bliss, it's safe to say our ignorance in January was blissful. In February, the struggle ensued. March's decisions were practical though not true to the strategy. Then came April. Yes, "stymied" is indeed the best word for April. When you're stuck, you have two choices. You can bawl about the snare or you can determine the cause. In truth, there was more bawling than determination at our April meeting.
A quick backtrack is necessary to set the stage. In February, a mention of Clorox (NYSE:CLX) sparked the club's interest. In March, I presented a broader review of Clorox and we considered an investment. A natural and practical question emerged. With existing investments in Procter & Gamble (NYSE:PG) and Unilever (NYSE:UL), would a reinvestment in either be a better choice? We committed to comparing the three in April.
The April Showers
Following the April comparison, discussion that can only be described as an infinite loop loomed like storm clouds.
Unilever's multiple was the lowest of the three which could mean we would be getting the best "deal". Or, it could mean the multiple was low for a reason. Perhaps, we should focus on the dividend like the DGI strategy defines.
Procter & Gamble's dividend yield was the highest of the three. But, its payout ratio was also high at over 85%. And, DGI is about dividend growth. P&G's latest dividend increase was just 1%.
Clorox's payout ratio was the lowest of the three and its dividend growth estimate was the highest. But, it would take years for Clorox's yield to match P&G's even with double-digit growth. And, its valuation seemed stretched with a P/E ratio over 24. As well, its debt position has to be considered - especially since it is in acquisition-mode.
Procter & Gamble's debt position offered more comfort. But, P&G is in disposition-mode and is focused on more of a clean-up strategy. Its revenue is projected to dip accordingly in the current year before it starts to rebuild.
Unilever's revenue projections for the current year and next year were the more promising of the three. And, it was the only one with a solid buy rating from analysts. But, we should also consider whether we need more international exposure in our portfolio.
Maybe what we should have really been considering was our individual allegiance to each company. Of the three, Clorox's products were more likely to capture the spend from our pocketbooks. If we have more of an affinity for Clorox products, perhaps our P&G and Unilever investments should be reconsidered.
Then again, diversifying and owning all three may be the better option. On the other hand, if we're only going to invest in one of the three, then we should consider divesting the investments we already own and piling wholly into one.
And, then, the thunder clapped. Out of a member's mouth came the downpour, "I'm sick of talking about this."
The truth is I'd wanted to cancel the meeting. When I do an analysis for the club, I try to make sure there are clear decision points. I couldn't get clear on the comparison of these three companies. I'd spent hours languishing over it. But, I plodded forward hoping the club could accomplish what I myself could not. Within minutes, they were sick of it. We were stuck and the grumbling had commenced. It was disheartening.....and, honestly, aggravating.
To further complicate the situation, earnings season had just begun. The experts were not optimistic and were predicting disappointments. So, we opted to wait and see how each company fared after its earnings report. The truth is it bought us time and alleviated us from making an uncomfortable decision.
Once the decision to stall was made, I forced a discussion on our discomfort with this new direction. We agreed it was harder. Was that because it was new, because we were less experienced with this model of investing? Was it because there were no "wrong" choices or because we thought there would be a "perfect" choice? Was it possible we were simply missing something obvious? These questions lingered long after the meeting ended.
Revelations
I doubted the last option was true. There are Seeking Alpha articles (here, here and here) comparing P&G and Unilever that, unsurprisingly, come to differing conclusions. Likewise, a P&G versus Clorox investment is debated here. Missing the obvious was not the problem.
I also don't believe we were expecting to identify "wrong" or "perfect" choices. We've been selecting from numerous "good fits" in our GARP strategy for years. In the beginning, there was a period of time where we'd compare what we deemed a reasonable choice to what we deemed an unreasonable choice. We quickly realized this was a waste of time. So, we transitioned to analysis and presentations of several "good fits". We are adept at understanding we make the best choice based on the information we have at the time.
But, when presented with similar options during the April meeting, we simply went into a tailspin. Tailspins haunt my thoughts. And, actually, in the haunting was the revelation.
In our GARP strategy, we'd developed a prioritization process, a pecking order. Obviously, dividends trumped no dividend; no debt trumped debt; cash trumped a lack thereof; performance trumped struggles. As an example, it was not a difficult decision when, all things being relatively equal, we had to choose between a dividend-payer and a non-dividend-payer. Beyond the simplicity of the obvious, growth trumped dividends, debt, cash and performance. Valuation trumped it all. In our maturation, we had developed a pecking order when we chose between dividends and debt or performance and cash or whatever. That pecking order was exactly what we were missing with this unfamiliar DGI strategy.
We had switched strategies and, thus, priorities. Dividends are mandatory. Dividend growth is supposed to be the highest trump card. But, dividend growth in isolation is misleading. The next table illustrates just how misleading it can be. Regarding the three companies we were considering, the table uses a static share price approximated near each company's 50-day average to isolate the impact of dividend growth compared to a starting yield point.
Company

Dividend Rate & Yield

Growth Estimate

Year 1

Year 2

Year 3

Year 4

Year 5

CLX @ $126

$3.08
@ 2.44%

7%

$3.30 @ 2.62%

$3.53
@
2.8%

$3.78 @ 3.0%

$4.04 @ 3.21%

$4.32 @ 3.43%

PG @ $82

$2.68
@ 3.27%

1%

$2.71 @ 3.30%

$2.74
@ 3.34%

$2.77 @
3.38%

$2.80 @
3.41%

$2.82 @
3.45%

UL @ $45

$1.46
@ 3.24%

6%

$1.55 @
3.44%

$1.64 @
3.64%

$1.74 @ 3.87%

$1.84 @ 4.09%

$1.95 @ 4.33%
The results prove neither yield nor growth should be viewed in isolation. It cannot be forgotten payout ratios are also pertinent. As April's clouds began to dissipate, my thoughts began to clear. We needed to establish and prioritize our decision-making criteria beyond the company pays a dividend, the dividend is growing and the payout ratio is reasonable. Our views on debt were too narrow for this strategy. Our preferences for growth would drastically limit the field of possibilities. Even the club's definition of performance needed modification.
These revelations would dominate the agenda in May. As well, P&G, Unilever and Clorox would have all reported quarterly results before the May meeting. We should have enough information to make a decision with which we'd be, not just comfortable but, proud.
Procter and Gamble's revenue of $15.76 billion declined 7% year-over-year and barely missed analysts' average estimate by $50 million or 0.3%. The company, in the midst of transformation, is divesting businesses, cutting costs and improving productivity. Margins improved noticeably year-over-year and SG&A expenses decreased. Yet, earnings per share on P&G's core operations decreased 3% year-over-year. EPS did beat analysts' average estimate by $0.04 or 4.9%. P&G's debt increased to $32.82 billion from $31.53 billion quarter-over-quarter. Its latest dividend increase of 1% was announced on April 8, 2016.
Unilever's revenue declined 2% year-over-year to EUR12.5 billion primarily due to -7.1% currency translation. Sales did increase 4.7% and acquisitions contributed 0.7%. Of the 4.7%, volume growth accounted for approximately 2.6% and price increases for 2%. Geographically, sales increased in the Latin America region by 17.9% and in the Asia/AMET/RUB segment by 5%. Performance is being driven by determining key pricing points, innovation and organizational efficiency. Its latest dividend increase of 6% was announced on April 14, 2016.
Of the three, Clorox's quarterly results were the most favorable. It is the only company truly delivering year-over-year revenue growth. Sales increased from $1.40 billion to $1.43 billion or 1.8%. The increase was driven by 4% volume growth and 2% sales growth offset by -3.3% currency translation. Earnings per share increased 12% from $1.08 to $1.21. Clorox attributed this improvement to both higher sales and gross margin expansion. Both revenue and EPS beat analysts' average estimate by 0.7% and 9% respectively. Clorox reiterated its "strategic priority remains investing in the health of our core business". Aligned with its strategy, the company announced the acquisition of Renew Life Holdings Corporation. Renew Life offers digestive health products. It claims the top spot in probiotic sales through natural food distributors. For fiscal 2016, Clorox confidently upgraded its annual projections due to the acquisition. Diluted EPS from continuing operations is now projected in a range of $4.85 to $4.95, increased from $4.75 to $4.90. In fiscal 2017, beginning July 1, 2016, Renew Life should improve company sales by approximately 2%. Clorox's last dividend increase of 4% was announced in May, 2015, its 38th consecutive bump.
I'm a firm believer it is easier to critique a proposal than it is to create one from a blank slate. Therefore, I drafted the following model to assist the club in developing DGI decision-making criteria. The criteria is prioritized and weighted accordingly. And, each detail was certainly on the block for debate. Additions, eliminations and/or changes were welcome. To aid in evaluating the model, ratings were assigned by company with 3 being the strongest and 1 being the weakest.
Criteria

Priority

Weight
1 to 5

PG Rating

PG Score

UL Rating

UL Score

CLX Rating

CLX Score

Dividend Yield

1

5

3

15

2

10

1

5

Payout Ratio

2

5

1

5

2

10

3

15

Dividend Growth

3

5

1

5

2

10

3

15

Debt-to-equity Ratio

4

4

3

12

2

8

1

4

Valuation

5

4

2

8

3

12

1

4

Company Projected Growth

6

3

1

3

2

6

3

9

Company Strategy

7

3

1

3

2

6

3

9

Performance MRQ

8

2

1

2

2

4

3

6

Cash Position

9

2

3

6

2

4

1

2

Club Affinity

10

1

1

1

2

2

3

3

Portfolio Diversification

11

1

0

0

0

0

0

0

Totals

60

72

72
The results? If I had guessed correctly on what the club would value and weight as important, it would certainly explain why we ended up in a tailspin. There was not a hint of temptation to cancel May's meeting.
Our investment in Insperity (NYSE:NSP) had jumped unexpectedly to a double after an impressive EPS beat and slight revenue miss on first quarter results. Insperity pays a token dividend of $0.88 per share. It also has not yet established a pattern of annual increases to its dividend. As its share price charges forward, the yield declines to a mark well below our portfolio's average. Because it was a possibility we'd have extra funds to invest, a quick review of our January, February and March decisions was in order.
ONEOK (NYSE:OKE) reported quarterly results on May 3rd. Even though it barely missed analysts' average estimates on revenue and EPS, the company improved its year-over-year performance. Adjusted EBITDA and net income were over 37% better than the prior year's quarter. The company's dividend coverage ratio increased from 1.2 to 1.31 which is a good indication for the continuity of dividend payments. Our January reinvestment has resulted in the total investment tracking 38% ahead of our expectation.
Whirlpool (NYSE:WHR) also missed analysts' average estimates for revenue and EPS. Minus the impact of currency translation, sales would have increased year-over-year by 1%. The company reaffirmed its full-year guidance. Our February reinvestment had resulted in this investment tracking 6.8% ahead of our expectation.
Dover (NYSE:DOV) had warned in March it would have weaker results than it had previously expected. When actual results were reported on April 21st, the company beat analysts' average estimates for revenue but missed on EPS. The company decreased its full-year guidance - 3% for revenue and 10% for EPS. The club purchased shares after the announcement of preliminary results and before the release of actual results. Dover's dividend rates are typically increased in August. The club is not yet at breakeven on this investment (partially due to the club's inflated transaction costs).
It could not be ignored our track record with reinvesting and averaging down, as short as it may be, had proven advantageous. In that light, I planned to also present Compass Diversified (NYSE:CODI) for reinvestment (the deeper analysis will be submitted to Seeking Alpha for publishing consideration soon).
Flowers in May
Here's some irony - as the May meeting began, tornadoes were touching down just an hour or so away and were headed our way. I refused to let that daunt our potential for a breakthrough. I prefaced the introduction of setting a pecking order for the DGI strategy by revisiting the April tailspin. I explained the revelations and proposed the prioritization table above (absent company scores). We reviewed dividend investing principles as well as my best guesses of the club's preferences. After a brief discussion, we agreed the model was ready to test. Plugging in the scores for Procter & Gamble, Unilever and Clorox, the club experienced a similar reaction to mine. We had successfully illustrated our stalemate.
Typically, I refrain from offering motions at our meetings. I do not want my research to appear biased. But, because this particular situation had spurred confusion and derailed us in April and because applying the model was a new effort, I purposely had a recommendation prepared and ready. The motion was a bit complicated in comparison to most of our decisions. But, it accurately represented the results from application of the model.
The club's Procter & Gamble investment was nearing a double. But, technically, it was not time to consider recouping our original investment. Because our new prioritization model reflected P&G fit our needs the least now, I proposed we consider an early and partial divestiture of P&G. We retained just over 60% of our original number of shares while lowering our average cost per share by over 60%. This would allow us to continue to reap the benefit of P&G's high dividend yield but also redirect our original dues to Clorox and/or Unilever.
Combining the P&G proceeds with April's dues allowed us to consider both an investment in Clorox and a reinvestment in Unilever. Since the two companies fared equally in our prioritization model, this seemed the most appropriate alternatives for the club. More importantly, from a DGI perspective, the transactions would achieve nearly 19% of the club's second quarter goal and would increase the club's annual income by 2.4%. The motion passed to partially divest P&G, reinvest in Unilever and invest in Clorox. Despite the temptation to bask in the accomplishment of scaling our alleged mountain, I pressed forward - all to the club's dismay.
Aligned with our DGI strategy, we opted to sell the number of shares necessary to recoup our original investment in Insperity. Combining these proceeds with our May dues allowed us to consider a reinvestment in Compass Diversified. Its most recent acquisitions of Clean Earth and Manitoba Harvest captured our intrigue. As well, expanding ERGObaby through the May 2016 addition of Baby Tula reflected its commitment to highly-defensible niche businesses. Compass Diversified's cash distributions provide a yield well over 8%, quite alluring for a dividend investor. Such a reinvestment would knock out another 34% of the club's second quarter goal. A second set of motions were made and passed.
The View From This Summit
As we face the last chance in the first half of 2016, the club still needs a decent stride to achieve its second goal. We originally set out to increase our annual income by 10%. We achieved the goal quite easily only to be slapped backward by an investment's dividend elimination. In the interim, we had challenged ourselves to grow the increased income by another 10%. Overall, we're now targeting a 21% increase to our start point despite a 3.4% decrease due to eliminations and cuts. Combining our progress through May with expected reinvestment in June, we're approximately 74% accomplished.
It's simply natural to be inclined to tack on an additional 10% increase for the second half of 2016. The end result would be 33+% growth compared to our year-beginning number. It's safe to say each subsequent 10% is exponentially harder to achieve than the previous 10%. The low-hanging fruit has been plucked. Minus reinvestment and potential dividend increases, investing our dues would have to yield over 5% to accomplish a third round.
On the other hand, it seems we're better prepared to tackle this next phase. We've gained familiarity with DGI concepts. More importantly, our prioritization model is in beta. I'm just hoping the clouds from April's showers are but a memory when decision-time arrives in June or July. Of course, it wouldn't hurt for Alphabet (NASDAQ:GOOG) to unlock its coffers. Then again, why not just trudge forward and continue to employ the rich resources and expertise on Seeking Alpha? So, as always, feedback is not just invited but cherished.
Disclosure: I am/we are long PG,UL,CLX,CODI,NSP,GOOG,OKE,WHR,DOV.
I wrote this article myself, and it expresses my own opinions. I am not receiving compensation for it (other than from Seeking Alpha). I have no business relationship with any company whose stock is mentioned in this article.