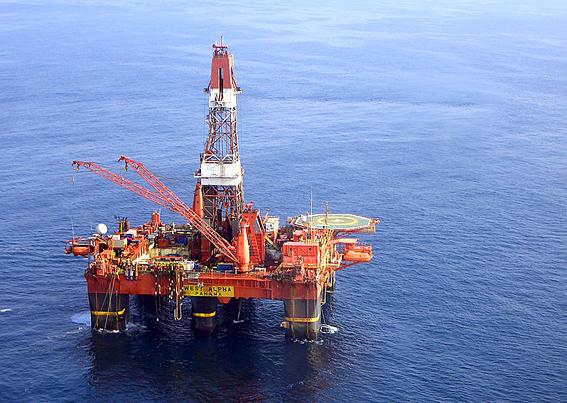 West Alpha
North Atlantic Drilling (NYSE: NADL), which, in my view, will be the first major part of the upcoming Seadrill (NYSE: SDRL) restructuring, reported its first-quarter results. The company scored $151.6 million of revenue and booked a net loss of $9.9 million, or $0.41 per share.
The key moment for any offshore driller is the presence/absence of new contracts. However, in North Atlantic Drilling's case, new contracts are likely in the realm of dreams as harsh-environment drilling is the biggest victim of the low oil price environment. Not surprisingly, the company had nothing to report in terms of new work.
Meanwhile, the company has to keep its idle rigs ready to work as otherwise it would just have to close down the shop immediately due to the debt burden. This has a negative impact on costs and North Atlantic Drilling had a negative operating cash flow of $15 million in the first quarter. Negative operating cash flow together with a $53.5 million payment of debt led to a decrease in cash of $63.5 million. As a result, the company finished the first quarter with $87.4 million of cash.
As I expected, the newbuild West Rigel will be owned by a joint venture between North Atlantic Drilling and Jurong. North Atlantic Drilling will have a 23% interest in the joint venture, while the yard will have a 77% interest. This was a good outcome for North Atlantic Drilling as taking the rig delivery would have bankrupted the company immediately as it had no funds to pay for delivery.
However, the situation did not get easier for North Atlantic Drilling. West Phoenix will work for Total (NYSE: TOT) through the end of August, and then the company will have to find a new job for the rig, which could be problematic in the current market environment. Also, West Alpha rolls off contract with Exxon Mobil (NYSE: XOM) in July, while West Epsilon rolls off contract with Statoil (NYSE: STO) in December.
In the report, the company stated that it was seeing new interest in the North Sea from independent oil companies as the cost basis was reset for offshore activities. North Atlantic Drilling added that recent tendering commencement dates were mid-2017 or later and that utilization was put ahead of returns by offshore drillers, pushing rates at or below breakeven.
Even if new contracts are secured by North Atlantic Drilling, breakeven rates won't let it deal with the debt. Seadrill provided guarantees for North Atlantic Drilling's debt, so the parent will have to solve this problem. North Atlantic Drilling has no cash cushion, a small backlog with a remaining average contract length of 11 months and a big pile of debt. In my view, the company cannot operate as a separate entity and will be reabsorbed by Seadrill as part of its restructuring plan.
Investors (most likely speculators) who buy North Atlantic Drilling shares at current levels bet that Seadrill will somehow pay a premium for North Atlantic Drilling shares in the upcoming restructuring. I believe that it's wishful thinking and current shareholders of North Atlantic Drilling will be wiped out completely as there's too much debt that comes before them in the current capital structure.
That said, shares of North Atlantic Drilling may see speculative spikes like the one in March in case of a strong bull rally in oil or if some wild rumors are spread. These spikes can be traded on the long side based on technical analysis, but those trading them should not forget that the company's business is not sustainable.
Disclosure: I/we have no positions in any stocks mentioned, and no plans to initiate any positions within the next 72 hours.
I wrote this article myself, and it expresses my own opinions. I am not receiving compensation for it (other than from Seeking Alpha). I have no business relationship with any company whose stock is mentioned in this article.
Additional disclosure: I may trade any of the abovementioned stocks.
Editor's Note: This article covers one or more stocks trading at less than $1 per share and/or with less than a $100 million market cap. Please be aware of the risks associated with these stocks.