On Thursday, Valeant (NYSE: VRX) soared after hours to $28.55/share due to the rumor of a botched buyout offer from TPG and Takeda Pharmaceuticals. Wall Street Journal reported that the offer was preliminary as there was no discussion of price . If we apply a generous 50% premium to the historical price, the offer should have been around $50/share.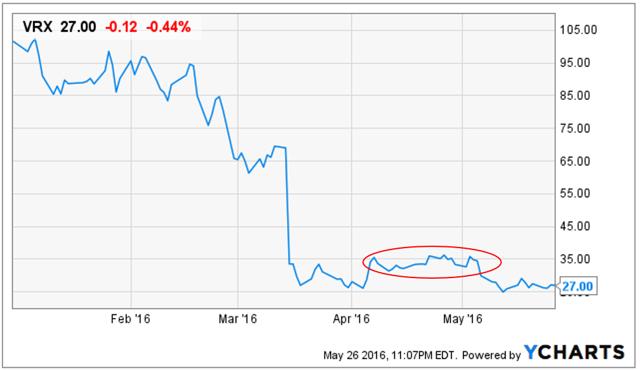 Click to enlarge
A $50/share price tag sure sounds enticing. From a value investing perspective, if you know how much a third party is willing to pay for an asset, you can quickly deduce whether the stock is undervalued or not. In this case, things couldn't be simpler, at least on the surface. If a private equity firm and a strategic investor is willing to band together to make an offer, surely Valeant is undervalued and the upside will be quickly realized?
No Incentive To Accept Offer
While I have been following Valeant's saga since day one, I have not yet analyzed the financials. As Buffett says: "You see a cockroach in your kitchen; as the days go by, you meet his relatives." But let's cast aside valuation for now and presume that the company is indeed worth $50/share to a third party, what then? Even if that is the case, I think it would be extremely foolish to purchase the stock solely based on this information. The main problem is the lack of incentives for major shareholders to support the deal.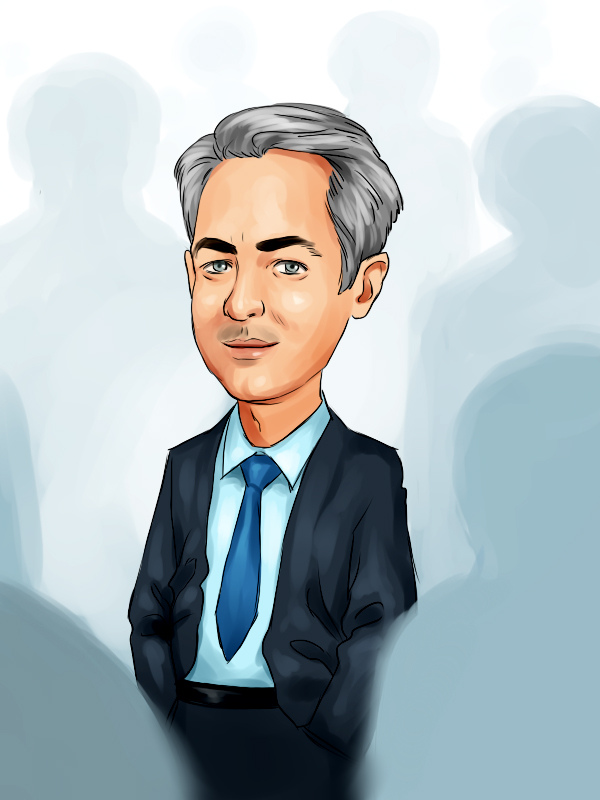 No deal!
Source: insidermonkey.com
There are two big activist investors in Valeant, Pershing Square and ValueAct. Today we are just going to focus on Pershing Square. I'm sure all of you are familiar with Ackman's method of investing: hands-on. Once he invests in a company, he usually spends a significant amount of time trying to fix it before calling it quits (e.g. 3 years in J.C. Penny). In light of Ackman's repeated denial that Valeant was a bad investment, and given his track record of sticking to his bets, I believe that Ackman is in this one for the long haul. Personality aside, to backpedal on such a high conviction idea would surely cause irreversible damage to his reputation and to his fund. And so, it is important for investors looking to make a quick buck based on buyout rumors to know the price that would satisfy Ackman enough for him to support takeover offers.
Pershing Square's stake in Valeant was first disclosed on March 9 th, 2015. The press release stated that the company had amassed 16,473,933 shares. A subsequent March 25 th 13D filing showed that Pershing Square increased total holding to 19,473,933 shares, when the stock was trading at $200. That would be all the transactions before the scandal.
After the scandal erupted in October 2015, CNBC reported that Ackman had purchased 2 million shares, which turned out to be true. The 13D filing on November 23 rd showed that Ackman doubled down (literally), increasing total exposure to 34,118,551 shares through the accumulation of the 2 million common shares and new option positions that covered 12.5 million shares. Before the end of 2015, Ackman then sold 5,027,429 shares to generate a tax loss for investors. In February 2016, the option positions were trimmed and 5 million shares were bought back.
Aggregating the above information, we can estimate Ackman's cost basis. I've also applied a 20% discount to large transactions to ensure that the estimate is conservative.

Click to enlarge


Source: Data from 13D filings
Using the information above we can see that Ackman spent $3.3 billion to build up the current position and is currently $3 billion underwater. Unfortunately, his option bets are a quarter of a billion dollars in the hole, adding to the total loss.
Let's entertain the idea of a bidding war for Valeant. At offer prices that are below $60, Ackman would have exposure to 30.7 million shares due to the put option. But even if the stock jumps to $60, he would only be able to claw back around $1 billion. Okay, so what happens if the offer price went up to $95? From $60 to $95, the total exposure would only be 21.6 million shares (since the put option would cease to gain value), so the dollar gain would amount to $756 million. Including the earlier $1 billion gain, the total gain at $95/share comes to $1.756 billion, meaning that Ackman would still be short more than a billion dollars. Even if we assume that Ackman would allow himself to take this loss and get out of Valeant, a $95 offer price would still represent a 233% offer premium, quite a stretch from reality I would say.
Takeaway
I estimate that Ackman will not breakeven even if the stock more than triple. The hypothetical exit price of $95 is light years away from the potential takeover price of $50. What does this mean? Unless you know someone with much deeper pockets than existing suitors and wants to play Storage Wars (you never know what you'll find in Valeant), don't count on making a quick buck with the stock. In all but the most optimistic scenarios, Ackman will not be supportive of the deal.
Note: If you are interested in reading more about my investment process, you can click the "Follow" button beside my name on the top of the page and be updated with my latest insights. To learn more about the V20 Portfolio (+40% in 2015), whose goal is to compound capital at 20% over the long term, I encourage you to read the introduction to my investment process. Premium subscribers will get full access to the V20 Portfolio. You can follow my latest weekly update available to all here.
Disclosure: I/we have no positions in any stocks mentioned, and no plans to initiate any positions within the next 72 hours.
I wrote this article myself, and it expresses my own opinions. I am not receiving compensation for it (other than from Seeking Alpha). I have no business relationship with any company whose stock is mentioned in this article.