Welcome to the Every Move You Make issue of M&A Daily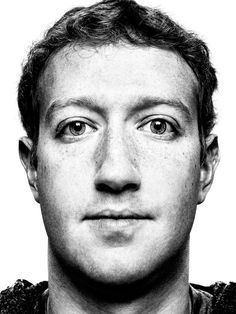 He'll be watching you (whether or not you are on Facebook)
Facebook
Facebook (NASDAQ:FB) and Microsoft (NASDAQ:MSFT) are teaming up. They signed an agreement to connect the US and Europe with a new undersea cable that will help them grow fast, reliable service for their cloud and online services. In other Facebook news, it is now tracking you whether you have a Facebook account or not. Facebook will install cookies on Internet user browsers to monitor your behavior as you travel around the Internet. This data will help the company better compete against Google (GOOG/GOOGL) AdWords.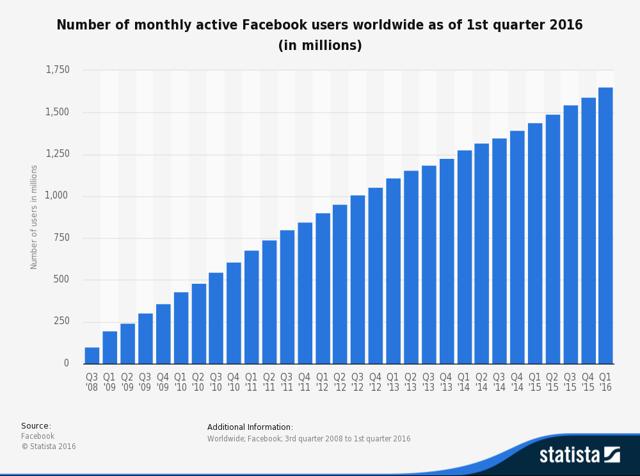 Click to enlarge
Facebook has 1.65 billion active users, but will be collecting data on all 3.17 billion Internet users as part of its new effort.
Every breath you take and every move you make

Every bond you break, every step you take,

I'll be watching you

Every single day and every word you say

Every game you play, every night you stay,

I'll be watching you

Oh, can't you see you belong to me

- The Police
Ocean Shore
Ocean Shore's (NASDAQ:OSHC) shareholders expressed a lack of confidence in management with over a third failing to vote to reelect their CEO to the board.
Bank of America
Verizon (NYSE:VZ) added Bank of America (NYSE:BAC) as an advisor to help with its efforts to acquire the Yahoo! (NASDAQ:YHOO) core assets. So far this year, Bank of America is leading in the league tables for US announced M&A. It is right behind Goldman (NYSE:GS) for global M&A.
FEI
Thermo Fisher (NYSE:TMO) is buying FEI (NASDAQ:FEIC) in a $4 billion cash deal. FEIC holders get $107.50 per share. The target is working with Goldman. The buyer is working with JPMorgan (NYSE:JPM).
Baxalta
Shire (NASDAQ:SHPG) and Baxalta (BXLT) shareholders voted for their deal. The deal is closing on June 3.
Valeant
Valeant (NYSE:VRX) rejected a joint takeover approach from Takeda (OTCPK:TKPYY) and TPG.
Progressive
Progressive Waste (BIN) and Waste Connections (NYSE:WCN) shareholders voted to approve their merger.
Fairchild
ON (NASDAQ:ON) extended its tender offer for Fairchild (NYSE:FCS) to June 9.
Terex
Zoomlion (OTCPK:ZLIOY) terminated negotiations with Terex (NYSE:TEX). Konecranes (OTCPK:KNCRY) will continue to work toward its acquisition of the Terex Material Handling & Port Solutions unit. More to come in future editions of M&A Daily…
Done deal.
Brocade (NASDAQ:BRCD) closed its Ruckus (NYSE:RKUS) buy.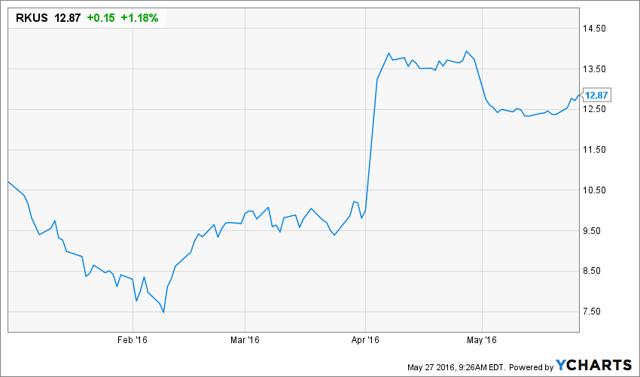 Click to enlarge
Further reading
Merger Monday Tuesday
Any predictions on deal announcements after the long weekend? Please add them to the comment section. I will keep you posted with my favorite takeover candidates (including this and this) here.
Disclosure: I am/we are long OSHC, BXLT, TEX, FCS, RKUS, ACAS.
I wrote this article myself, and it expresses my own opinions. I am not receiving compensation for it (other than from Seeking Alpha). I have no business relationship with any company whose stock is mentioned in this article.
Additional disclosure: Chris DeMuth Jr and Andrew Walker are portfolio managers at Rangeley Capital. We invest with a margin of safety by buying securities at discounts to their intrinsic value and unlocking that value through corporate events. To maximize returns for our investors, we reserve the right to make investment decisions regarding any security without notification except where notification is required by law. We manage diversified portfolios with a multi-year time horizon. Positions disclosed in articles may vary in sizing, hedges, and place within the capital structure. Disclosed ideas are related to a specific price, value, and time. If any of these attributes change, then the position might change (and probably will).
Editor's Note: This article discusses one or more securities that do not trade on a major U.S. exchange. Please be aware of the risks associated with these stocks.