San Francisco, California-based Splunk (NASDAQ: SPLK) hasn't exactly met my expectations since my initial write up on the firm. Since July 2015, the share price has declined from around $75 to where it stands today at about $55. What's more, the price has dropped further after the company's latest earnings report, adding insult to injury.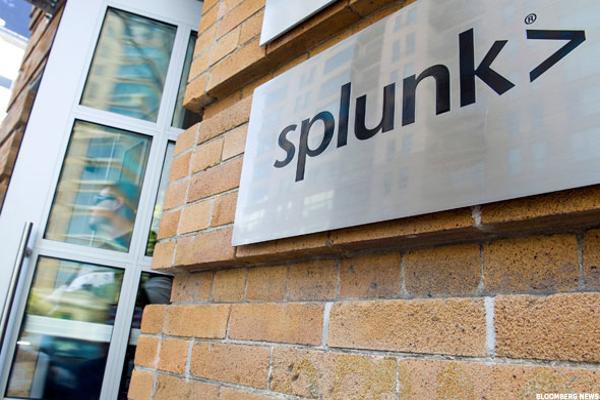 (Photo credit: Bloomberg)
To understand what happened, let's take a look at why the market reacted the way it did, and whether it should be of material concern to Splunk investors and potential shareholders.
The Last Quarter
As I summarized in my prior article, Splunk is essentially a machine data software provider. Their products help governments and private industry organize and use massive chunks of data effectively and efficiently. Splunk's business model is split into two main parts: licensing revenue and maintenance/service elements. The appeal of Splunk's software rests largely on its ease of use as well as its multitude of applications.
Splunk has been able to best analyst revenue forecasts for the past six quarters - quite impressive. However, the market didn't take too kindly to their last quarterly report. Despite Splunk delivering a quarterly revenue increase of 48% year over year, to $186 million, the stock got hammered in after hours to the tune of 8%.
Let's break down the results to see why. The $186 million figure was split between the two segments of the company: licensing revenue and maintenance/services. Both saw quite healthy growth year over year: 41% and 57.9% growth, respectively. While Splunk exceeded their own estimate that revenue would come in between $172 million to $174 million, they did not meet guidance for operating margins.
Unfortunately for Splunk, operating loss came in at $1.4 million, or an adjusted operating margin of negative 0.7%. On a generally accepted accounting principles (GAAP) basis, Splunk turned in a net loss of $100.9 million, or $0.77 per share. But on an adjusted basis, which excludes items like stock-based compensation, Splunk's net loss was a much narrower $2.6 million, or $0.02 per share.
Keep in mind that this adjusted per-share loss actually came in at precisely what analyst consensus projected. Furthermore, revenue significantly exceeded said estimates, which projected $174.1 million. The stock still fell after the earnings release, however, probably in part due to some investors being tired of Splunk's sideward trending stock price not keeping up with the firm's strong revenue expansion. But to me, this selling is shortsighted and represents bailing from a ship that is far from sinking.
Just last quarter, Splunk was able to broaden its user base by about 450 new enterprise customers, with big names like the University of Virginia, Chipotle, Tesco, Clemson University, Chicago Public Schools, World Bank Group, and U.S. Courts being added to the firm's clientele. Also, the corporation has maintained a commitment to foster growth through an increase in research and development (up 50.7% to $67.4 million) as well as sales and marketing (up 42.3%, to $145.2 million). This short-term, up front investment does hurt operating margins somewhat now, but provides an invaluable foundation for future growth.
The Potential for Recovery
So how can Splunk bounce back from this drop? Perhaps the most obvious and achievable ways in the short term is to meet is boosted guidance. For the full fiscal-year 2017, Splunk has increased its guidance from $880 million to between $892 million and $896 million.
To me, the firm's raised guidance for the year's outlook is a reaffirmation of the strength of the business model and should help ease concerns for now. Management still believes they can not only hit their previously set revenue and margin goals, but actually exceed them. If Splunk is able to hit these new goals in stride, the stock will be a bargain at these levels.
But that is an admittedly big if. I'd begin to be concerned if Splunk's margins contract more over the next few quarters, as the company needs to prove it can and will be profitable. If the higher revenue keeps coming at a larger up-front cost, that would show the company isn't able to keep costs down, which would be a warning sign.
As of now, however, there's no need to be overly worried yet, especially considering how substantially Splunk has been able to boost its revenue. The aforementioned marketing and R&D costs have not been spiraling out of control or unreasonable. With the margins miss being relatively small last quarter, Splunk appears to be well-positioned to meet or exceed the raised guidance. In an era where many big-name tech companies or tech initial public offerings struggle to produce consistent revenues, Splunk is in a comparatively favorable position.
As Steve Symington of the Motley Fool writes, "Long-term investors should be content as Splunk continues to consciously forsake bottom-line profitability in favor of successfully driving the top-line higher, and taking market share in these early stages of its growth story."
Buyout Incoming?
Something else investors should have on their radar is the potential for a Splunk buyout. A couple years back, rumors swirled of a Splunk-Oracle (NASDAQ:ORCL) marriage, but that did not materialize. Perhaps another big name in the IT industry, like IBM (NYSE:IBM), might be interested in picking up Splunk at these lower price levels.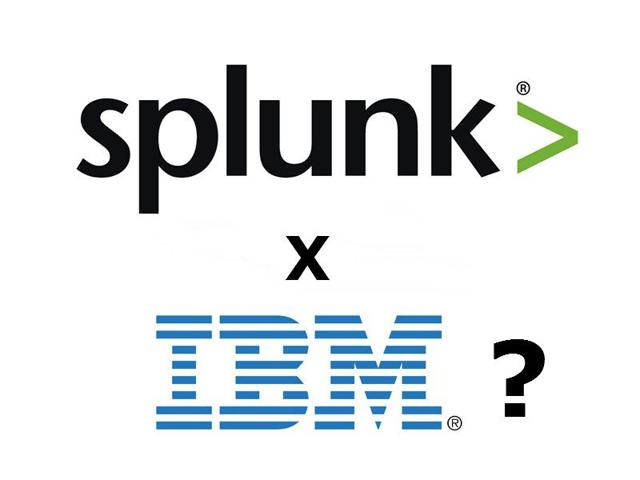 Why would this make sense for IBM? Well, IBM is currently struggling to find ways to increase its stalling revenue. What better way to do that then bring the Splunk team on board, which has been able to engineer some outstanding organic revenue growth with technology IBM has been working with?
An objection to this is that Splunk might be too pricey for IBM right now. As Mark Holder writes,
The big data analytical firm is no doubt in an attractive area, but the company already has a $7.6 billion market cap. A simple 30% premium places the valuation at $10 billion. With cash of nearly $1 billion, such a deal would only require IBM to cough up $9 billion...Revenues for the next fiscal year estimated at around $850 million is relatively small for a price tag that might approach $11 to $12 billion. Also, IBM has a revenue base of around $80 billion so Splunk would only amount to 1% of revenues, a relatively immaterial amount.
Keep in mind, however, that Holder wrote this nearly 6 months ago. The market cap has decreased somewhat since then (to around 7.2 billion) and may go down further after the time of this writing.
Furthermore, what I don't see in Holder's argument is a unique, warranted reason as to why Splunk would be an "immaterial" addition to the firm. He simply crunched some numbers, deemed 1% of revenue to be "insignificant," and moved on. Maybe if you look at the situation purely from a monetary standpoint the argument might make sense. But the key to a Splunk-IBM deal is in how IBM could integrate Splunk's software in its quest to be a major player in the Internet of Things. Right now, you'd be hard pressed to put a price tag on that as the growth potential is enormous.
Brian Nichols has a great argument to the contrary and makes some good points as to how Splunk could help rejuvenate IBM. Splunk's software is precisely what a company like IBM needs to be able to track vital data for an increasingly interconnected Internet of Things economy. Whether the deal will happen or not is hard to say, but I think the chances are decent enough that Splunk will be scooped up by some larger tech firm due to the success of its core product and the numerous applications for what Splunk does.
Conclusion
I still believe that Splunk is a good growth story in the making. While its stock performance over the last year hasn't been awe-inspiring, the share price is somewhat disconnected from its improving financials and positioning for the long-term. The stock hasn't matched revenue growth, probably in part due to admittedly high valuations.
But management has a wise outlook and healthy perspective on Splunk's current state and ability to expand, which are especially valuable traits in this market climate. Whether through an acquisition or a continued growth trajectory on its own, Splunk is a company to look into, especially after the post-earnings drop. Especially in the context of a potential acquisition, as long as Splunk is continuing to see improvements in customer numbers and revenue, the company should do fine.
Disclosure: I/we have no positions in any stocks mentioned, and no plans to initiate any positions within the next 72 hours.
I wrote this article myself, and it expresses my own opinions. I am not receiving compensation for it (other than from Seeking Alpha). I have no business relationship with any company whose stock is mentioned in this article.