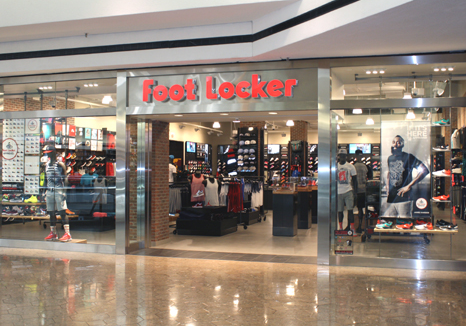 In a landscape of retailers failing to meet expectations due to a variety of factors, Foot Locker (NYSE:FL) has bucked the trend of late. The company's strong, steady performance, however, has gone largely unnoticed by many investors as the company's valuation continues to languish with the also-rans of the retail sector. FQ1 results were greeted rudely by investors despite the fact that FL continues to be a strong performer in a weak sector at a very reasonable valuation. In this article, I'll build a case for FL because I think it represents a nice value right now.
As a note, I'll use some charts from Simply Wall St.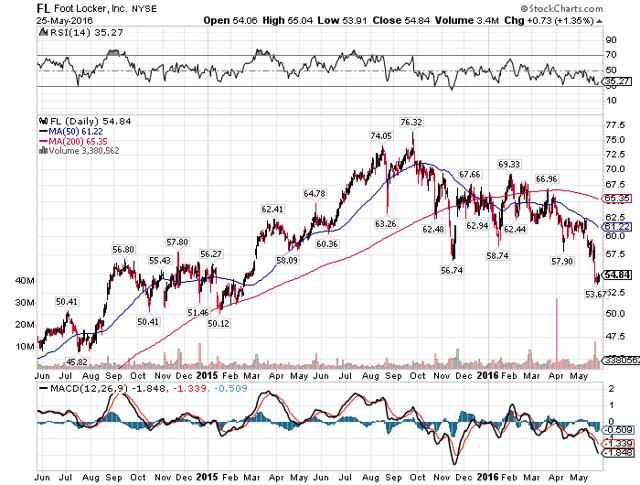 Click to enlarge
Given the reaction from investors, you'd be forgiven for thinking FL laid an egg in Q1 but nothing could be further from the truth. FL produced a moderate gain in total sales as it hit +2.9% in comp sales. If you've followed retail at all in the last couple of quarters, there aren't a lot of retailers hitting flat or better comp sales, let alone almost three percent. And given FL's strength last year, Q1's gains are even stronger by comparison. The sales environment continues to be strong for FL and ignoring that fact is a mistake bears are making. Pockets of strength in retail are challenging to find but FL is certainly one of them.
On the profit side, the company's product margins remained flat and SG&A costs deleveraged 20bps during Q1. But the increase in SG&A was a result of moving the company's headquarters to NYC, something that obviously isn't reoccurring. Thus, we should see SG&A costs move back in line a little later in the year. While margins didn't exactly dazzle, flat margins are fine given FL's valuation. At this price, it simply needs to produce sales gains to prove cheap at its 52-week lows.
FL's Q1 was a nice continuation of good work the company did last year and if analysts are to be believed, we are still in the early innings of this move. This chart shows what analysts think FL can do in terms of revenue generation for the next few years.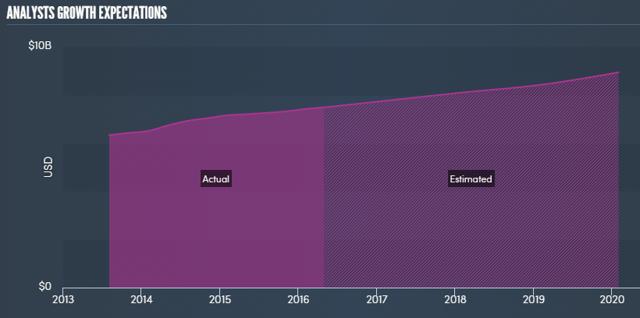 Click to enlarge
FL is not a blistering top line growth story; it's too big already. But what it can do is continue to post strong, moderate gains in revenue that can drive efficiency. FL has made a living doing that in the recent past and the results speak for themselves. Analysts are only looking for 4% or so in annual sales growth, a very achievable number to be sure. That sets FL up well against expectations and at its already-cheap valuation, that can mean some good things for shareholders.
EPS should look even better as the company continues to buy back stock and boost profitability over time.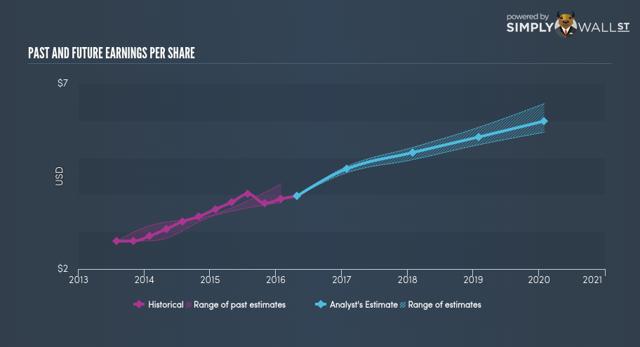 Click to enlarge
Analysts see more than double the rate of growth of revenue for EPS due to some gradual margin expansion and the buyback I mentioned. The company's repurchase activity certainly isn't huge but it is enough to provide a small bump to EPS. The real growth here will come from sales and margin expansion so without the latter, FL has no shot at hitting these numbers. FL needs to continue to see leverage on its SG&A - which should resume now that the HQ move has been paid for - because that is the only way it will hit this trajectory. However, it can certainly happen and I have no reason to believe it won't.
In addition to steady growth rates, FL's balance sheet is immaculate.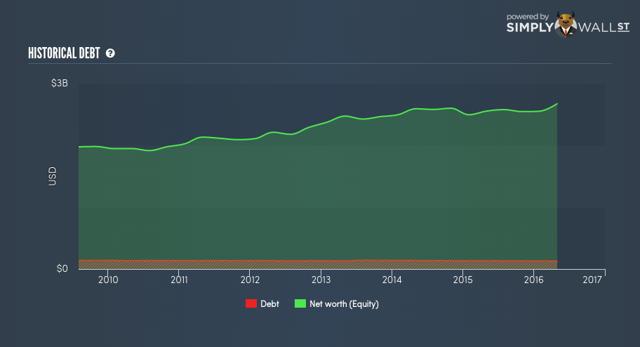 Click to enlarge
FL continues to build capital it doesn't need, so it is returning some of it via dividends and buybacks. But it pays a very small amount of its earnings in dividends and as I said, the buyback is certainly no burden at its current rate. That leaves the possibility of significant increases in either or both in the future as well as the possibility to buy competitors to grow with its huge capital base. Regardless, this is a huge positive for bulls and should not be overlooked as it provides the flexibility so many lesser companies would kill for.
At 11.6 times earnings, FL is cheap. It would be cheap if it were growing EPS at half the rate that it is but given we should see 9%+ EPS expansion for the foreseeable future, I can't explain why it is trading for $54. The only thing I can say is that if you believe in the story, $54 is a great price to own the stock. I believe that over time, FL will produce higher and higher dividend payments - particularly as it matures more - and that means you've not only got a reasonably priced stock, but a dividend growth story as well. Shoe and accessory retailing is here to stay and FL is one of the best; $54 is an overreaction by Mr. Market and I think FL is going higher.
Disclosure: I/we have no positions in any stocks mentioned, but may initiate a long position in FL over the next 72 hours.
I wrote this article myself, and it expresses my own opinions. I am not receiving compensation for it (other than from Seeking Alpha). I have no business relationship with any company whose stock is mentioned in this article.