Home Depot (NYSE:HD) was established in 1978 with an aim to change the underlying dynamics of the home improvement industry by creating "do-it-yourself" concept. The concept was well-received by its consumers, enabling the company to spawn the entire industry that now has its presence in the world. Currently, HD has almost 2200 retail stores in North American.
Operating in a cyclical industry, the company is benefiting from the surge in residential construction activity. The following graph depicts the rise in residential construction activity in US.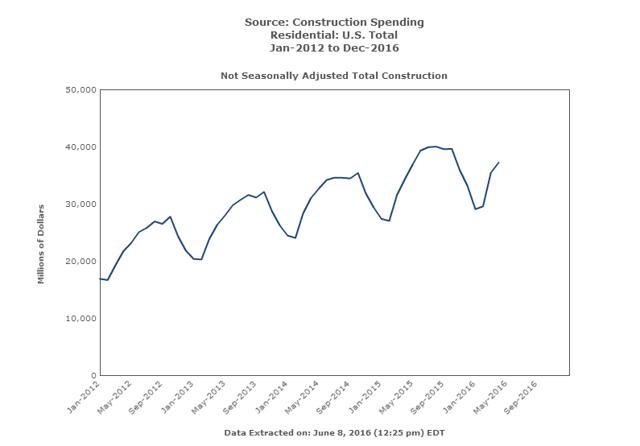 Click to enlarge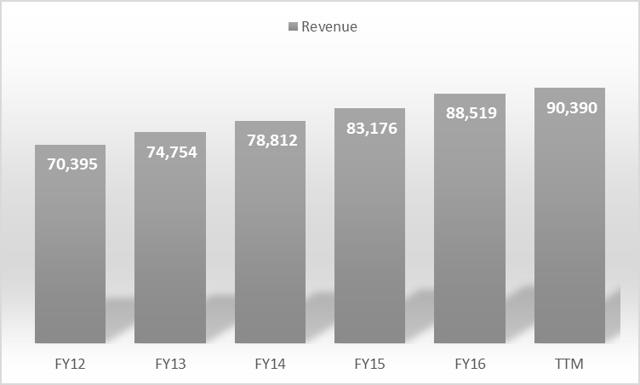 Click to enlarge
Due to its high correlation with residential construction activity, the company is driving its value by expanding its top line coupled with operating and net margin accretions. Further as the below graphs depict, the company is not experiencing gross margin accretion but operating and net margins accretion on the back of lower operating expenses to sales, following economies of scale and administrative efficiencies.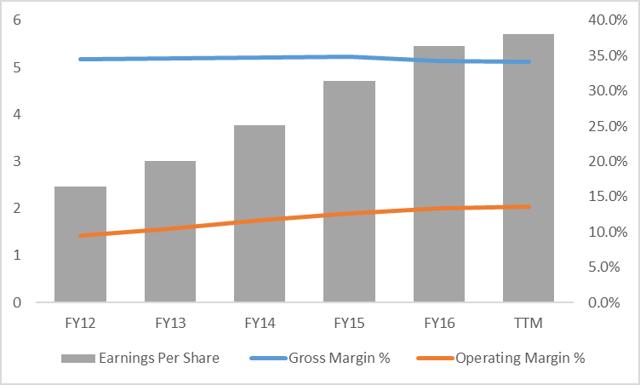 Click to enlarge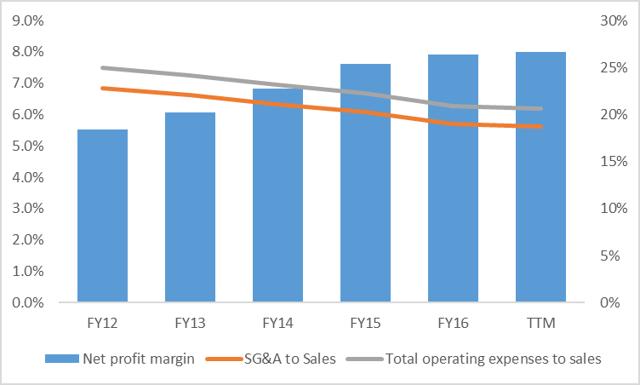 Click to enlarge
Home Depot's balance sheet is one of its key strength, the company is improving its liquidity position by efficiently managing its working capital, thus mitigating the cash conversion cycle. Hence, HD is experiencing falling WCI (Working capital investment) per dollar of increase in sales. The improvement in the cash conversion cycle was largely on the back of improved inventory management as depicted in the graph below.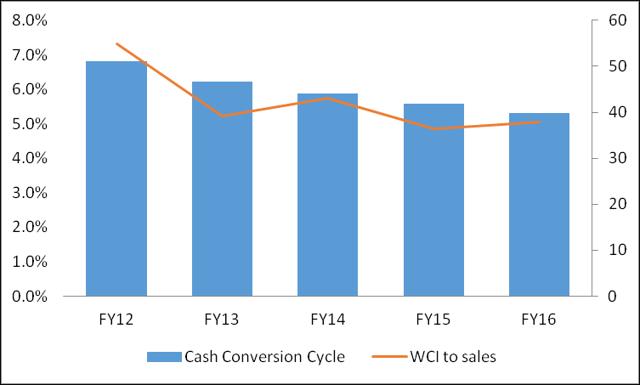 Click to enlarge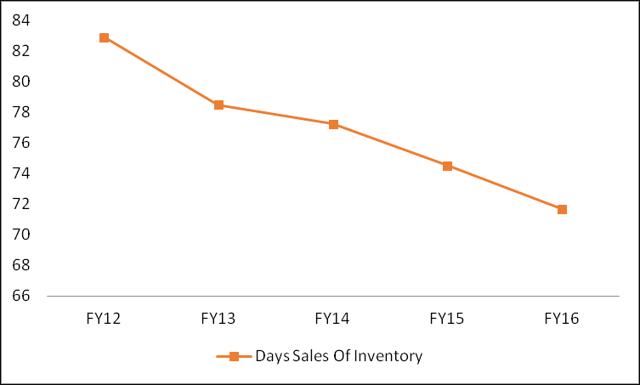 Click to enlarge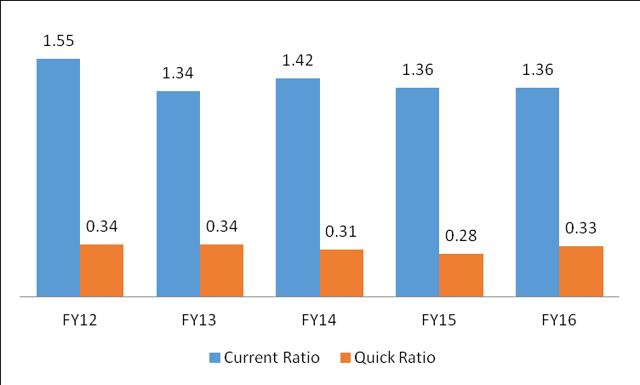 Click to enlarge
HD has further supported it balance sheet by stabilizing its current asset and quick ratios as per policy of the company. Further, it is also reaping higher return on equity by leveraging its balance sheet with a cheap debt, however, at the same time boosting its ability to pay-off debt. The below graph depicts rising TIE and interest coverage ratios on the backdrop of increasing debt-to-equity ratio.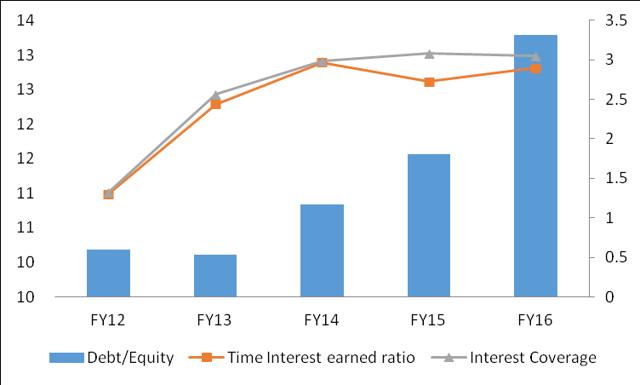 Click to enlarge
The company is earning one of the highest returns on its equity primarily on the back of incessant growth in bottom line coupled with rising financial leverage. This results in a huge gap between the company's cost of equity and the return on equity, compelling the case of a higher future returns, thus, higher valuations.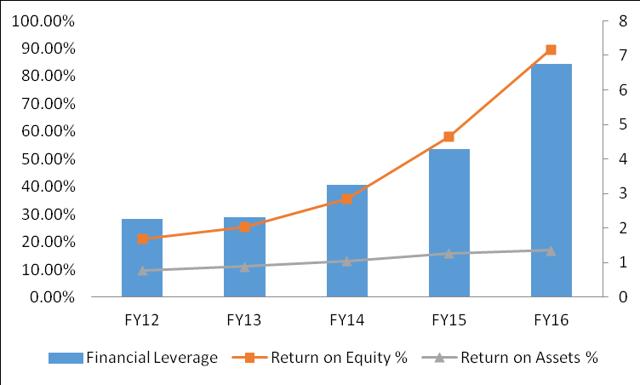 Click to enlarge
Valuation
HD has been operating in a slow-changing industry with swelling free cash flows and healthy dividend payouts. Going forward, I expect the company to maintain its payout ratio at ~41.2%. Moreover, I believe company's DPS would increase on the back of thriving EPS and souring cash flows.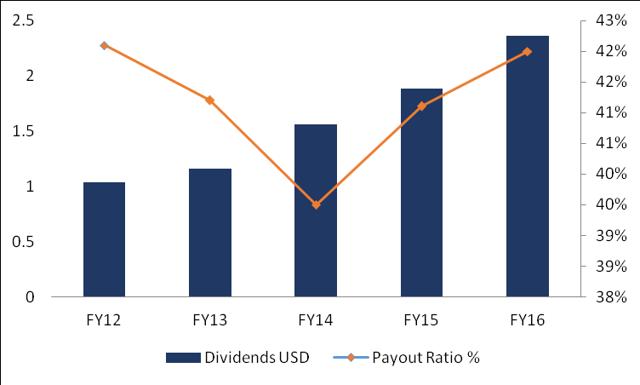 Click to enlarge
The stock has a buy call with a target price of $ 164 per share till Jun'17, giving a huge upside of 26.6% to the current closing. Moreover, the stock is trading at a P/E multiple of 24.67x against the home improvement sector P/E of ~25x, trading at par with the peer companies. However, in my view, the stock should be trading at premium due to its inherent growth potential coupled with market leadership position in the industry.
Disclosure: I/we have no positions in any stocks mentioned, and no plans to initiate any positions within the next 72 hours.
I wrote this article myself, and it expresses my own opinions. I am not receiving compensation for it (other than from Seeking Alpha). I have no business relationship with any company whose stock is mentioned in this article.