Stocks discussed on the in-depth session of Jim Cramer's Mad Money Program, Wednesday, June 8.
Cramer said he judges the economy's health based on the performance of certain stocks. They determine the overall direction of the market. "These building block characters, these stalwarts of the U.S. economy, are all flashing green," said Cramer.
The rail stocks need to be monitored since they carry cargo that moves chemicals, lumber, steel, oil and agricultural products, that touch almost every aspect of the manufacturing economy. The four players he watches are Union Pacific (NYSE:UNP), CSX (NYSE:CSX), Norfolk Southern (NYSE:NSC) and Kansas City Southern (NYSE:KSU) since they all carry the same cargo. "The railroad stocks are like crystal balls. Even though many of these cargoes are down big, especially coal, even though CSX told a tale of woe about the need to reset expectations lower, the rails are on fire. These stocks have not only bottomed, they are leading the market higher!" said Cramer.
Another stock that Cramer follows to gauge the economy is International Paper (NYSE:IP). This company is a good gauge of commerce since container board is a commodity, whose price goes up when there is more shipping. The more the demand, the higher the price, which means more things are being boxed and shipped. "The more International Paper rallies, the better you should feel about the U.S. economy, as almost 75% of the company's business is domestic," he said.
Waste Management (NYSE:WM) is another important gauge for construction, especially for new homes, renovations and tear downs. When more houses are built, more waste needs to be collected. Their stock is near all-time highs.
The fourth stock that Cramer watches is HD Supply (NASDAQ:HDS). They are an industrial distributor supplying hardware, materials, tools and more. They denote how construction activity is doing. "You can't beat this company as a gauge of the U.S. economy. I like HD Supply a heck of a lot more than the nonfarm payroll report that everyone trades off of because the numbers from these guys are a lot more reliable," added Cramer.
Lastly, W.W. Grainger (NYSE:GWW), which supplies abrasives, adhesives, hospitality furniture, food serve, heating and lab supplies. Every time there is a rough patch in the economy, their stock goes down. Currently their stock is up 14% for the year and things are heating up.
Watch the performance of these stocks to take a call on the direction of the economy.
Where is oil headed?
Oil inventories have fallen in the last few months and natural gas is getting hotter. Oil is already trading at $50 and natural gas at $2.50. Both these commodities have rallied quickly to where they are currently trading. How did this happen?
"Yes, even as this new level of pricing is more bullish than I thought possible, and I was a pretty lonely bull back when oil traded in the $30s," said Cramer. There are many reasons for these commodities to rally.
Firstly, there is a huge shortfall caused by Canadian wildfires, driving has increased in the country and thirdly the expectation that many drillers will start drilling at $50 hasn't happened yet. There are supply constraints from Libya and Nigeria and the Chinese oil production has fallen hard while their consumption has increased which can be seen from the increase in auto sales.
The increase in demand from the US and China combined with supply shortfalls has led to the increase. Once the US starts producing more oil, this can change.
The move in natural gas is due to the weather. This rally in natural gas prices gives companies like Cabot (NYSE:CBT), Range Resources (OTC:RGRLF) and Chesapeake (NYSE:CHK) a chance to stay afloat. "All of these stocks represent bargains if oil goes to $60 and natural gas climbs to $3," said Cramer.
"Watch the rig count, though. That is what stands between $50 and $60 oil, and right here all of these stocks need crude to rally to the upper extreme to justify their moves," said Cramer. Until then one should stick with strong companies like Schlumberger (NYSE:SLB) and equipment stocks like Caterpillar (NYSE:CAT).
Foot Locker (NYSE:FL)
Foot Locker used to be the best of breed with exclusive merchandise and deals. It has 3,500 stores worldwide. The stock has been a laggard in 2016 and fell after the company reported sub-par results last month. "It is worth noting that even if some investors didn't see these disappointing results coming, the stock market certainly did," said Cramer. What went wrong with the company?
The first sign came in February earnings when the company reported a top and bottom line beat but their same-store sales growth was in the low single digits and was not included in the print numbers. The main reason for the decline in store sales was the basketball category.
The company also had difficulties in Germany with lower volumes. Combined with the fact that mall traffic is falling, this hurt the company badly. "Given the company's fabulous long-term track record, I think it is worth listening to what Foot Locker has to say about each of these negatives," said Cramer.
The company claimed that weakness in the basketball category is not as bad as many thought and there wasn't a total slowdown in that category. Apart from the basketball category, the company is doing well in other areas like running and lifestyle shoes. The basketball shoes for Under Armour (NYSE:UA) are doing well and the international sales are growing. The weaker dollar will also help overseas sales.
Cramer thinks the mall traffic is not a problem for this company or else their same-store sales wouldn't have been up even in single digits. "One bad quarter does not a downfall make. I am not saying that Foot Locker will bounce back the next time it reports; it might take a bit longer than that but I do think the stock is insanely cheap down here," said Cramer. Considering the long-term performance, the current price could be a buying opportunity.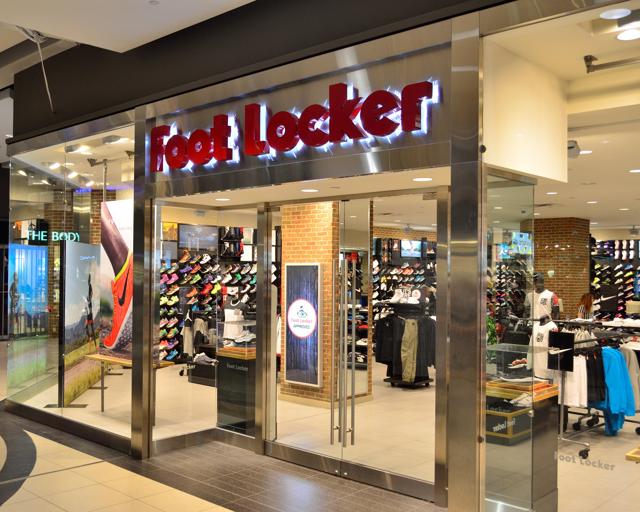 HP Inc. (NYSE:HPQ)
After speaking to CEO Meg Whitman of Hewlett Packard Enterprises (NYSE:HPE), Cramer wondered what is going on with the other half of the company - HP, which has the legacy business. The company's last quarter was good due to the earnings beat and the stock went up by 7%. "Judging by the action in the stock, you would think that HP shot the lights out, delivering a really good quarter," said Cramer.
After listening to the company's conference call, Cramer found a conflicting story. Based on the fundamentals, Cramer thinks that the company did not perform well. The skeptics challenged the company's claim that their printer supply business could stabilize given that they are selling fewer printers every quarter. Their supplies were down 16% year-over year.
There is not a good answer to this question. Cramer still thinks HP is not in good shape since both the PCs and printers are in a secular decline. The company trades at only 8.6 times earnings and yields 3.6% but that still doesn't mean it is worth investing in.
Viewer calls taken by Cramer
Netflix (NASDAQ:NFLX): Wait and see how it will perform in the following quarters. Their market cap doesn't justify the opportunity they have.
AT&T (NYSE:T): They have good growth and great yield.
Disney (NYSE:DIS): The fundamentals of the company are good but it's not going to rally overnight.
:::::::::::::::::::::::::::::::::::::::::::::::::::::::::::::::::::
Jim Cramer's Action Alerts PLUS: Check out Cramer's multi-million dollar charitable trust portfolio and uncover the stocks he thinks could be HUGE winners. Start your FREE 14-day trial now!
Get Cramer's Picks by email - it's free and takes only a few seconds to sign up.
Editor's Note: This article covers one or more stocks trading at less than $1 per share and/or with less than a $100 million market cap. Please be aware of the risks associated with these stocks.