Even as oil prices are looking to remain steady near $50 per barrel level, one of the biggest questions in the oil markets remains: can oil drillers resume work at $50 oil price? As OPEC's influence on markets seems to have reduced considerably, all attention is now getting focused on U.S. oil and gas companies. The recent report by Morgan Stanley revealed that the U.S. response has been so far positive as US drillers have added nine machines last week, which was the biggest inclusion since December 2015. Although Morgan Stanley admits that this increase might not be enough to change the overall outlook of the markets, it needs to be noted that there are some drillers that can still sustain themselves in current market conditions.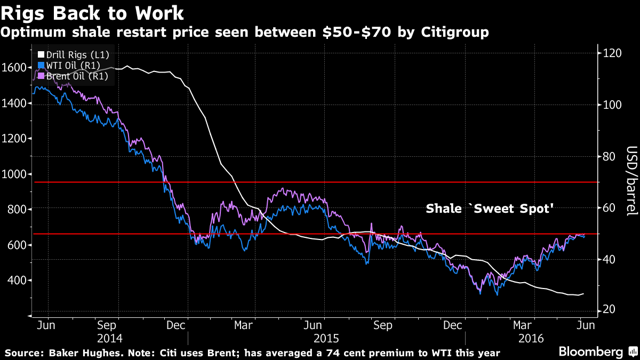 Click to enlarge
A Few Sweet Spots
There are indeed a few 'sweet spots' where U.S. oil and gas companies can be profitable at the current oil prices. These companies are focusing their drilling operations in Permian Basin in Texas and Stack Play that is located in Oklahoma. As per the operators, wells located in these regions are generating 10% to 30% returns even at $45 oil price while premium wells are generating even greater profits.
Continental Resources Says Its Best Wells Are Located In the Stack
Continental Resources (NYSE:CLR) revealed that it getting good returns from its wells that are located in the Stack region.
"Continental Resources, Inc. ("the Company") today announced the completion of an industry record well in the over-pressured oil window of Oklahoma's STACK play. The Verona 1-23-14XH flowed at an initial 24-hour test rate of 3,339 barrels of oil equivalent per day, comprised of 2,345 barrels of oil, or 70% of production, and 6.0 million cubic feet of 1,370-Btu natural gas (British thermal units). The Verona is producing from the Meramec reservoir through a 9,700-foot lateral at a flowing casing pressure of approximately 2,400 psi, on a 34/64-inch choke", stated the press release. The company said that it can make 75% return even when oil is at $45 a barrel. This means that at the current $50 price level, returns are even higher. Moreover, some of these wells are located in the regions that have an established pipeline network and processing facilities. "These wells are among the best-performing wells I've been involved with in my entire career," said Continental Resources CEO -Harold Hamm. Continental Resources is currently operating 11 rigs in the Stack region.
Pioneer Natural Resources is planning to add more rigs as well
Pioneer Natural Resources (NYSE:PXD), the most active player in the Permian Basin, is looking to increase its rig count as oil prices begin to move upwards. The company had earlier stated that it will add 5 to 10 drilling rigs when oil prices reach around $50 and when supply demand fundamentals look positive. "It's not so much getting to $50 at a particular point in time. It's having a view that oil at $50 will stay at $50. The industry supply/demand fundamentals have to improve. We have to have a view that it's a positive price environment," said Pioneer's Senior Vice President of Investor Relations- Frank Hopkins. Continental Resources plans to maintain an operating cash flow of $1.4 billion which is an increase of $0.1 billion from its previous forecasts.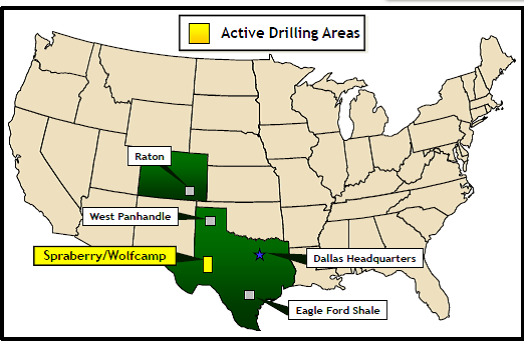 Image Source: Pioneer Natural Resources Website
Takeaway
As mentioned in my previous articles, I am bullish on oil (NYSEARCA:USO) and I strongly feel that oil prices are definitely going to go beyond the $50 level in the coming time, mostly because of the supply disruptions of Nigeria and surge in demand from India and China. Even as companies like Continental Resources and Pioneer look to resume drilling, I expect more U.S. oil and gas companies to increase drilling in the coming time.
Disclosure: I/we have no positions in any stocks mentioned, and no plans to initiate any positions within the next 72 hours.
I wrote this article myself, and it expresses my own opinions. I am not receiving compensation for it (other than from Seeking Alpha). I have no business relationship with any company whose stock is mentioned in this article.