Devon Energy (NYSE:DVN), one of the largest independent US oil producers, performed poorly in the first three months of this year, with its stock declining by 14.2% in the first quarter as compared to 0.4% increase seen by most of its peers, as measured by SPDR S&P Oil & Gas S&P ETF (NYSEARCA:XOP). But since then, Devon Energy stock has come back strongly, rising almost 43%, outperforming its peer group which saw gains of 23.7% in the same period. And Devon Energy could continue to outperform, thanks to the improvement in oil prices which has made it easier for the Oklahoma-based company to improve its financial health.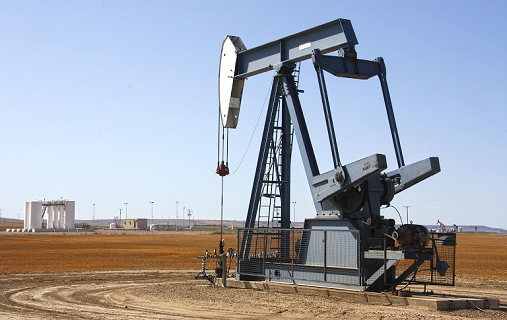 On Monday, Devon Energy said that it has agreed to sell roughly $1 billion in non-core assets through three different transactions, the largest of which is the sale of its upstream position East Texas for $525 million. The company also sold its Granite Wash assets located in Anadarko Basin for $310 million. Net production from East Texas and Granite Wash properties totaled 36,000 barrels of oil equivalent per day in the first quarter. Devon Energy reported 118 million barrels of oil equivalent of proven reserves related to the two assets in its 2015 annual report. In addition to this, the company also plans to sell its overriding royalty interest across 11,000 net acres in the northern Midland Basin, which is represents production of 1,000 boe per day, for $139 million. The divestitures are expected to close in the next quarter.
The sale has come on the back of improvement in oil prices. The US benchmark WTI crude has gained roughly 34.7% this year, a few cents below $50 a barrel at the time of this writing, after sliding 30% last year. The strength has come without any support from OEPC which has stuck with its policy of sustaining oil production. The global oil market seems to be rebalancing sooner than many analysts, including those from Goldman Sachs, expected, thanks to the unexpected supply disruptions from a number of major oil producing nations, such as Nigeria, Canada, Libya and Venezuela. Moreover, oil production from some non-OPEC producers, such as the US, has been dropping.
On the demand side, India is emerging as the new savior. In the first three months of this year, the country saw 400,000 barrels per day increase in oil demand, according to International Energy Agency, surpassing China where demand grew by 353,000 barrels per day.
Meanwhile, the recently released weekly report from US Energy Information Administration has shown declining levels of crude oil inventories. This was the third weekly decline in a row. This gave respite to investors who have been worried about the impact of near record levels of crude stocks on oil prices. Besides, the latest shockingly weak US jobs report which showed that the economy added just 38,000 jobs in May as opposed to 162,000 expected has hit the value of greenbacks, which has bolstered oil prices.
The increase in oil prices to $50 a barrel should give a boost to most oil producers whose earnings and cash flows plunged in the first quarter as crude touched 13-year lows of less than $27 a barrel in January and February. But for Devon Energy, it is also an opportunity to work towards improving its financial health.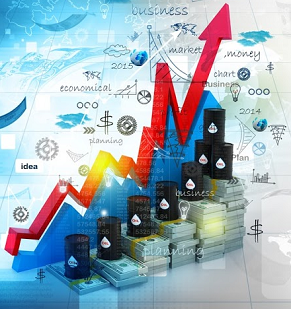 Oil's rally has already sparked renewed interest among buyers for energy assets. As of April, the energy industry witnessed 49 deals worth $12.7 billion, excluding merger transactions. That's up from 35 deals worth $6.5 billion which occurred in the corresponding period last year, according to IHS Energy. A recent article from WSJ also discusses surge in interest among first time buyers and energy companies for oil and gas wells in North Dakota.
That's great for highly-levered Devon Energy. The company is capitalizing on the improving market sentiment by monetizing some of its non-core assets, according to Iberia Capital Partners' analyst, at a "healthy" price. The company can use the proceeds to reduce its debt levels.
Furthermore, Devon Energy is closing in on its target of selling around $2 billion to $3 billion of non-core assets this year. So far, the company has announced sale of $1.3 billion of assets, which means that it is just $700 million short of hitting the bottom end of its target. Devon Energy has received interest for other non-core assets in the Midland Basin while it is negotiating the sale of 50% interest in Access Pipeline in Canada. Devon Energy expects to make an announcement regarding Access Pipeline. I believe any positive news in this regard can work as a catalyst for upside for Devon Energy stock, given the Access Pipeline is a major asset whose sale could allow the company to achieve the divestiture target.
Devon Energy has previously said that it expects to use just a third of the cash raised from asset sales to fund this year's capital budget while the remainder will be deployed to pay off debt. At the end of March, the company had $10.56 billion of net debt (total debt after accounting for cash) which should decline meaningfully moving forward. This should have a positive impact on Devon Energy stock.
Bottom-line
In short, Devon Energy is turning out to be a major beneficiary of the improvement in oil price environment which has made it easier for the company to sell assets and de-lever its balance sheet. The stock has gained substantially over the last few weeks and will likely continue moving higher as Devon Energy gets closer to achieving its $2 billion to $3 billion asset sales target.
Disclosure: I/we have no positions in any stocks mentioned, and no plans to initiate any positions within the next 72 hours.
I wrote this article myself, and it expresses my own opinions. I am not receiving compensation for it (other than from Seeking Alpha). I have no business relationship with any company whose stock is mentioned in this article.