In this article, I will analyze whether the recent rebound in coal prices is sustainable or not. I will examine the trends in the imports of China, as China is one of the largest consumers of coal apart from the U.S. and India. Further, in order to analyze the supply side, I will briefly look into seaborne exports. Additionally, I will also look into the inventory numbers of the U.S., China, and India. However, it is worth noting that estimates of 2016 are extrapolated from the trend of the first five months.
Global coal prices have rebounded along with other commodities in April, ending the year-long subdued performance. This benefits the producers of cement and other manufacturers that use coal as an input.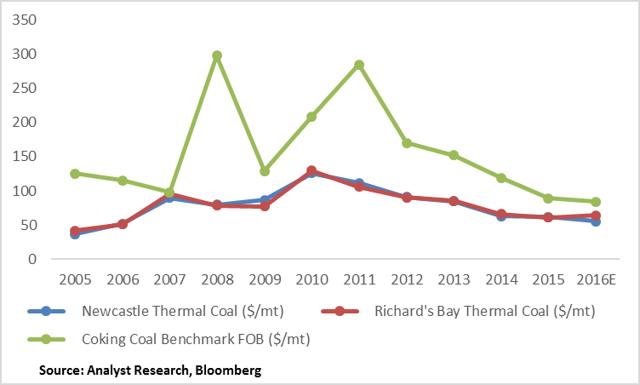 Since China is among the largest consumers of coal, its demand for coal has a significant effect on the price economics of coal. Chinese imports have registered an increase in the first five months of 2016, as compared to a plunge in 2014 and 2015, thus validating the case of the recent rise.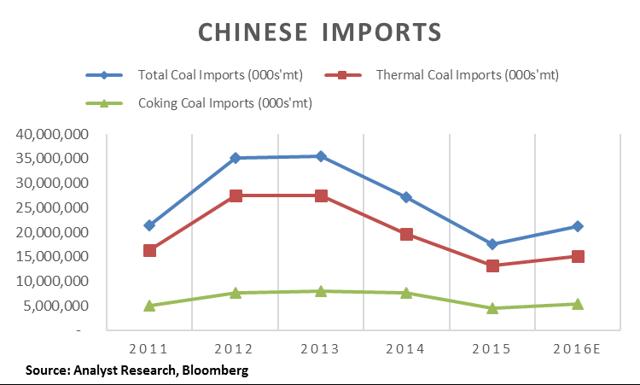 Inventories for coal power plants have also improved. Further, in 2016, the U.S. might reach its highest level of coal inventories. This might not bode well for the uptick in the price. India has also witnessed a remarkable rise in coal inventories for its power production partially due to the installation and commissioning of new power plants. However, if we take the most recent five-year data of Chinese inventory, then we see Chinese stockpiles have depicted a mixed trend. The following three graphs represent the inventories of coal for different countries over time.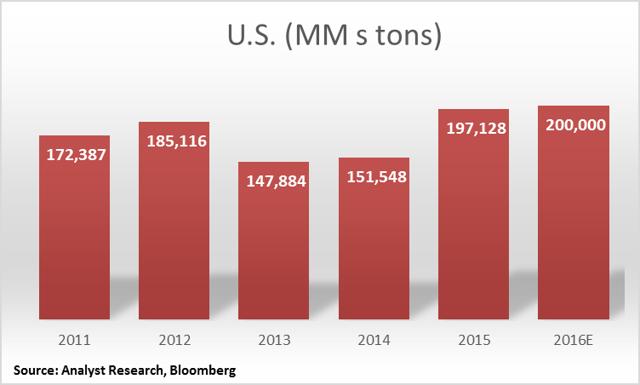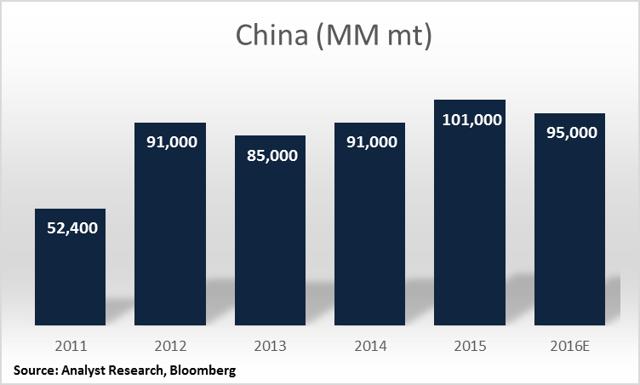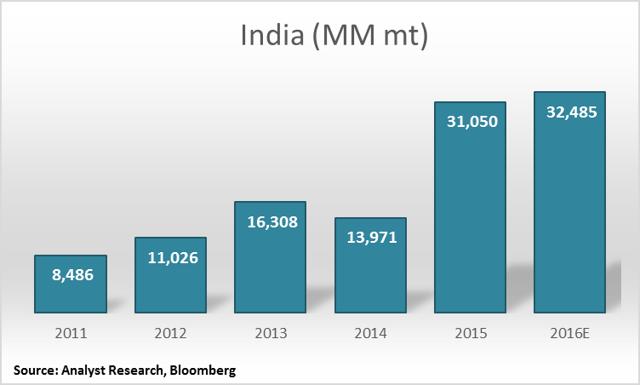 Seaborne exports are also responding to the demand of coal and are in tandem with the growth in demand. The following graph shows the performance of seaborne exports of both coking and thermal coal.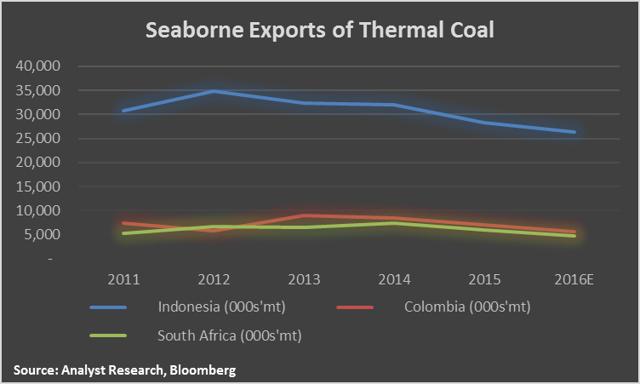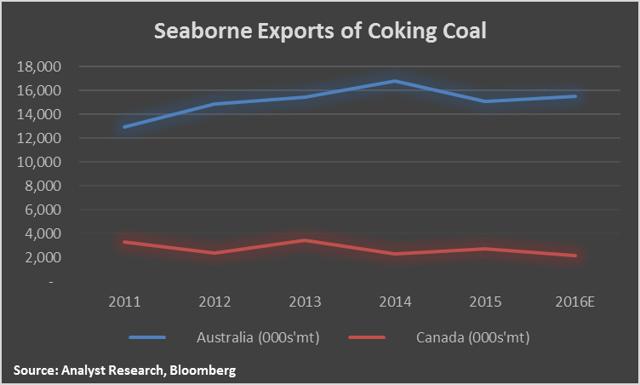 In conclusion, the demand for coal will increase partially due to the increase in coal power generation coupled with the rise in steel production. For instance, 500 MW of coal power plant requires 1.4 million tons of coal and Pakistan is expected to generate more than 5,000 MW of electricity through coal power generation. In addition to that, the resurgence in China's economy further strengthens the case of a steady increase in international coal prices.
Disclosure: I/we have no positions in any stocks mentioned, and no plans to initiate any positions within the next 72 hours.
I wrote this article myself, and it expresses my own opinions. I am not receiving compensation for it (other than from Seeking Alpha). I have no business relationship with any company whose stock is mentioned in this article.