Stocks discussed on the in-depth session of Jim Cramer's Mad Money Program, Friday, June 10.
Stocks were in consolidation mode on Friday as they had rallied too far. They cannot go higher without oil finding a footing. With that, Cramer discussed the game plan for the week. "It is a critical week nonetheless because these big picture forces are playing havoc with our markets and making it a lot more treacherous to own individual stocks," he said.
Sunday
The estimates for May industrial and retail numbers for China are very high in Cramer's opinion and they will disappoint. If they do, then stocks of companies like Apple (NASDAQ:AAPL), Nike (NYSE:NKE), Starbucks (NASDAQ:SBUX) and YUM! brands (NYSE:YUM) will be under pressure.
"These numbers matter tremendously because if we don't see industrial production up nicely, we are going to have another freak out about a slowdown," added Cramer.
Monday
Apple WWDC kicks off on Monday. Cramer will be watching the news to see if any service-related revenue is being added.
Tuesday
U.S. retail sales and Eurozone industrial production data will be out on Tuesday.
Based on earnings, Cramer senses that retail numbers will be lower which means that interest rates can go down, which will put pressure on financials.
On Eurozone industrial data, Cramer said, "I'm telling you that this is one where if we get some strength, you are going to feel like a knucklehead owning German 10-year bunds, which yield almost nothing and may be the most overvalued pieces of paper in the world."
Wednesday
The Fed will hold its June policy meeting on Wednesday and Cramer said it's safe to say that fears of a rate hike have been diluted after a soft payroll report last week.
Jabil Circuit (NYSE:JBL) will report earnings too, and it is a less reliable read of how Apple is doing since they have diversified their supplier base.
Thursday
Kroger (NYSE:KR), Rite-Aid (NYSE:RAD), Oracle (NASDAQ:ORCL) and Smith & Wesson (NASDAQ:SWHC) will report earnings on Thursday.
Cramer expects to hear when Walgreens' acquisition of Rite Aid will close. There were reports that the FTC will pass the deal.
As far as Kroger is concerned, the Roundy's acquisition could take the stock higher. Cramer prefers Whole Foods (NASDAQ:WFM) over Kroger.
When Oracle reports, Cramer expects it will rally as it has become very cheap. It can have big wins compared to its competitors.
Friday
Rig count numbers will be out on Friday. If there is a week-over-week increase in the number, it could weigh on the oil price even more. Disney's (NYSE:DIS) Finding Dory will be released on Friday as well.
CEO interview - Entergy (NYSE:ETR)
Cramer has been watching Entergy closely as it is a part of the utility group, which has become hot as the Fed is not raising rates anytime soon. These companies have juicy dividend yields which act as a better bond market equivalent. Cramer interviewed chairman and CEO Leo Denault to find out more about the prospects of the company.
Denault mentioned that Entergy has transformed itself into a pure play utility since there is volatility surrounding its merchant plants business. "Effectively the utility business versus the merchant business are two different commercial operations. And the merchant business is subjected to a lot of volatility. Gas prices drive the marginal price and in all of the markets that we sit and gas is a very, very volatile commodity," he said.
The company has raised its dividend for the first time in five years. Their utility business supports the dividend and they expect to grow the business at 5-7% per annum for the next decade.
The company is building more natural gas alternative energy solutions and is less reliant on coal. Over time, a lot of industrial customers who are big consumers of energy will come online.
The stock yields 4.3% and Cramer likes it.
Ralph Lauren (NYSE:RL)
Ralph Lauren's new CEO Stefan Larsson presented their turnaround plan last Tuesday and the market got confused. "The market's reaction was downright schizophrenic," said Cramer. The stock fell $10 to $84, only to rebound and close back at $94. The company's stock declined 40% in 2015 and 16% this year.
There have been problems in the apparel environment due to the company's old supply chain and slowing revenue growth. "Before they brought in the new CEO, there was a general feeling that the brand was in crisis," added Cramer.
Larsson's plan was to revitalize the brand and get closer to the consumer. He also wants to eliminate unproductive apparel and focus on selling high-quality merchandise through its primary brands Ralph Lauren, Polo and Lauren. He also plans to cut costs by eliminating 13% of their workforce and streamlining the distribution system.
"While this plan could set Ralph Lauren on a better long-term path, it's going to hurt in the short term, hence the company's less than thrilling guidance," said Cramer.
Turnarounds take a lot of time. Cramer has seen that in other companies and thinks that it will take time for Ralph Lauren too. Till that time, there will be short-term pain but he expects the company to make it eventually.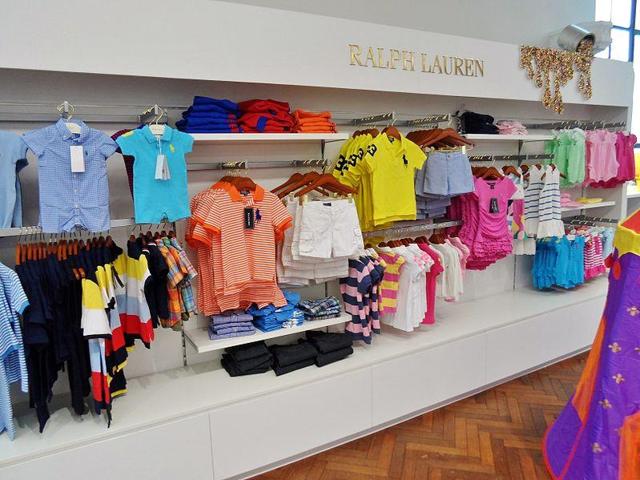 CEO interview - Phononic
Phononic was the 18th company on CNBC's Disruptor 50 list of innovative companies. Phononic is reinventing the refrigerator. They use solid state semiconductor technology to create a process called thermoelectric cooling. It runs electric currents through materials to create a temperature differential which makes one side hotter and the other side colder.
This technology will create a better refrigerator with no moving parts to break down, no cooling liquid, no noise and consuming 25% less energy compared to traditional heat exchange refrigerators. Cramer interviewed CEO Tony Atti to hear more.
"We use the word displace versus replace, because we want to take the existing solution, scrap it and come up with something entirely different and better," said Atti. The company has partnered with Haier which bought General Electric's (NYSE:GE) appliance business for $5.4B. Haier will be manufacturing the final product but the components will be manufactured by Phononic in North Carolina.
Viewer calls taken by Cramer
Citigroup (NYSE:C): It does not matter how it is doing since the Fed will not raise rates. It is the cheapest of the lot though.
Chipotle (NYSE:CMG): There is a lot of stuff going on with the company. Cramer remains committed that the company will rebound over the course of the next 18 months.
:::::::::::::::::::::::::::::::::::::::::::::::::::::::::::::::::::
Jim Cramer's Action Alerts PLUS: Check out Cramer's multi-million dollar charitable trust portfolio and uncover the stocks he thinks could be HUGE winners. Start your FREE 14-day trial now!
Get Cramer's Picks by email - it's free and takes only a few seconds to sign up.