A common AMA (ask me anything) question readers ask when visiting the premium marketplace section of Seeking Alpha is recovering from losses. As a fellow DIY (do-it-yourself) investor, investors ask for help on strategies in getting out of losses. Unfortunately, mixing up value stocks with value traps damages a DIYer's portfolio. Losses worsen if the investor averages down, basing the buy simply on the cheap valuation. Without checking fundamentals first or waiting for catalysts ahead, investors may end up chronically holding bad stocks. As losses worsen to $10,000 and above, what must investors do to reverse losing positions?
Avoid being a bag-holder
In hindsight, investors may expect the bankruptcy of SunEdison (OTCPK:SUNEQ) in the solar energy sector, BreitBurn Energy Partners (BBEP), or Linn Energy (LINE). Instead, investors ignored the risk of permanent losses by fixating on a rebound that would never come. The further the stock fell from yearly highs, the bigger the return looked if the company turned itself around. Unfortunately, SunEdison's YieldCo structure and Vivint Solar's (NYSE:VSLR) takeover hid the company's need for cash to pay down debt.
In the energy sector, the interest costs on Linn Energy and BrietBurn's debt exceeded earnings. Crude prices partly recovered to $50/bbl. Investors should stick with large-capitalization companies like BP plc. (NYSE:BP) or Exxon (NYSE:XOM) for exposure to energy. Energy prices will eventually rebound, so getting paid dividends to wait around makes sense.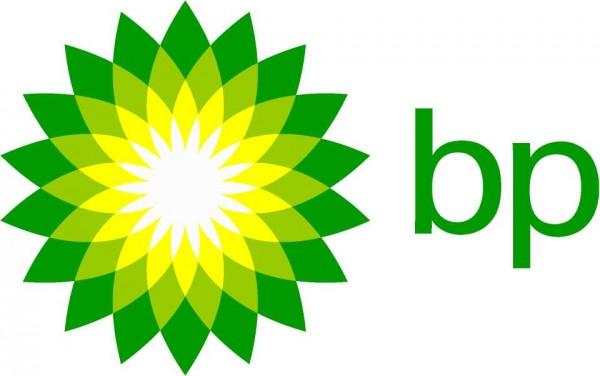 Average down
Investors should still consider averaging down and raising their allocation to a losing position, but there's a catch. Investors need to correctly conclude the company's business downturn as temporary, not permanent. Himax Technologies (NASDAQ:HIMX) is a perfect case study on averaging down. The LCoS (liquid crystal on silicon) maker supplies display solutions for Google (NASDAQ:GOOG) (NASDAQ:GOOGL), Microsoft (NASDAQ:MSFT), and Facebook (NASDAQ:FB) in its Oculus Rift. Before 2013, Himax was an undervalued, unknown tech stock. When Google bought shares in Himax, the stock soared to over $14. Unfortunately, I added Himax in my model for ideal holdings at $10-$12. Between 2014 and 2015, buying and selling Himax while holding the core, losing position lightened the position's losses.
After Google said it would not invest more in Himax, the stock fell to $6.25, a persistent level of technical support: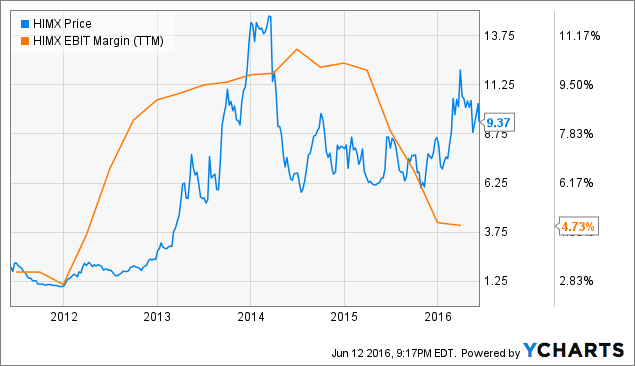 HIMX data by YCharts
Throughout 2015, I suggested an exit price for Himax at $8.
Though Himax eventually traded above $11.50 this year, the company's first quarter results suggest the stock is range-bound this year. Himax reported lower revenue for its small and medium-sized drivers.
Look for catalysts
Himax's quarter was hurt from a major Korean end-customer replacing much of their use of LCD displays with AMOLED. In time, the sales for company's AMOLED driver IC will improve. The company still has $182.8 million in inventories as of March 31 to work through.
Penetration for 4K TV will accelerate demand for Himax's driver ICs (Integrated Circuits) for TVs. That is one catalyst investors should look for.
Demand for virtual reality and augmented reality (VR/AR) will grow steadily. It is too early to predict success here, but if VR/AR reach an inflection point, Himax's stock will respond well.
Look for new investing ideas
Some investments may take too long before their fortunes return. Nuance Communications (NASDAQ:NUAN) and Ciena Corp. (NASDAQ:CIEN) are examples of companies which have no big catalysts ahead. Investors must search for new investing ideas within their comfort zone. In the semiconductor space, Micron Technology (NASDAQ:MU) faces operational risks as it develops 3D NAND and 3D X-point memory. If the company launches the new products on time in 2017, the stock will rebound sharply higher.
Please [+] Follow me for continuing coverage of Vale and Cliffs Natural Resources. Click on my name next to my avatar at the top of the article. Thank you for reading.
Disclosure: I am/we are long BP.
I wrote this article myself, and it expresses my own opinions. I am not receiving compensation for it (other than from Seeking Alpha). I have no business relationship with any company whose stock is mentioned in this article.