Last week there was a huge firestorm regarding Tesla Motors (NASDAQ:TSLA) and a possible suspension issue with the Model S. While vehicle issues occur, the larger issue seemed to revolve around certain "goodwill agreements" that Tesla was making customers sign. Now that the company has responded and things have settled down, a few more items need examination.
Tesla's initial response can be found here. It would have been nice of the company to get some of its facts right, but I guess when you rush things errors happen. Blaming the customer is never a good strategy, although Tesla has done this before (the missed deliveries due to customer vacations for instance). Hopefully there will be some maturity at the company before Tesla goes mass market. We also received some interesting tweets from CEO Elon Musk, seen below: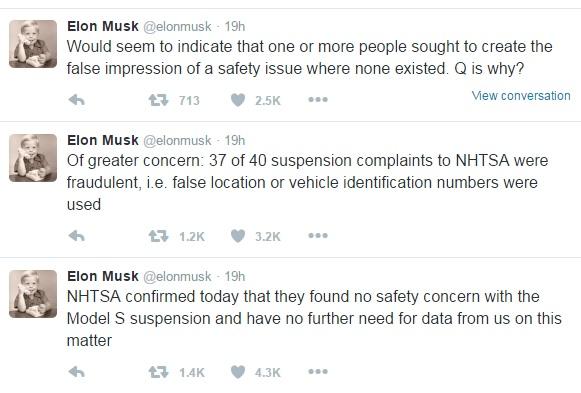 What's curious about this is that Elon suggests that 3 complaints were not fraudulent, so this assumes everything is good and finalized, right? Wrong. Some may look at just 3 potential issues in the 120,000 Model S units that have been delivered as insignificant. However, how many of those vehicles have as many miles as those which problems were reported?
The initial firestorm was over a Model S vehicle that had over 70,000 miles on it. Since Tesla likes to tell us about how many miles have been driven by its vehicles, I'd like to know how many have achieved this 70,000 level? Given the Model S is only a few years old, I doubt it is very many. Additionally, a look at Tesla's pre-owned site shows that none of the vehicles are even over 50,000 miles. If we go to the EV consolidator page, we find similar results (US CPO's seen below).

Click to enlarge
So do we really have enough data at this point to say there is no issue with the suspension on the Model S? I would argue not. Let's see what happens in a couple of years when all of these vehicles start getting up there in the mileage. How about Tesla comes out and tells us the number of Model S vehicles over 70,000 miles, or even 50,000. I bet the number is quite low, so three problems might actually turn out to be an issue down the line.
In the end, it is all about perception. Tesla's elitist culture played a huge role in this whole suspension issue, ignoring requests for comment but then attacking those who reported. There obviously was an issue here, or the NHTSA wouldn't have had Tesla amend its "goodwill agreements". Tesla needs to improve its image, and that starts at the top. It would also help if Tesla didn't have analysts who continue to drink the kool-aid with their sky high price targets. Trip has had a $385 target on the stock for at least a year and a half that I can tell, while Tesla has continued to miss his lofty projections and can't even get to $300.
Let's see what happens as more Model S vehicles get up there in mileage before we say the suspension thing is a non-issue. You can't say that if the majority of your vehicles are under 20,000 miles. If there is a problem, issue a recall, satisfy the customer, and increase the safety of all vehicles on the road. Otherwise, we'll see more cartoons like the one seen in the link from the previous paragraph: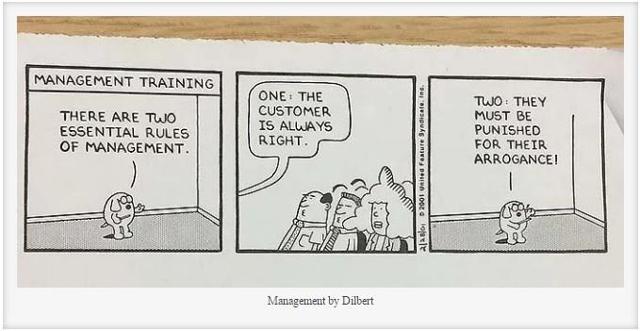 Click to enlarge
I'll leave the driving in the hands of those who own the Model S, but a suspension issue would be bad for all of those on the road. One thing is certain. Since the news broke, the market has sent Tesla shares down about $14. There may not be a fire here, but investors are surely seeing smoke.
Disclosure: I/we have no positions in any stocks mentioned, and no plans to initiate any positions within the next 72 hours.
I wrote this article myself, and it expresses my own opinions. I am not receiving compensation for it (other than from Seeking Alpha). I have no business relationship with any company whose stock is mentioned in this article.
Additional disclosure: Investors are always reminded that before making any investment, you should do your own proper due diligence on any name directly or indirectly mentioned in this article. Investors should also consider seeking advice from a broker or financial adviser before making any investment decisions. Any material in this article should be considered general information, and not relied on as a formal investment recommendation.