Intel's (NASDAQ:INTC) client computing group revenue is undergoing a downward trend despite the chipmaker's desperate effort to boost growth. As a part of that continued effort, Intel recently introduced its Broadwell-E lineup at Computex 2016 in Taipei. The new processor lineup is targeted for high-end desktops used in the fields of VR (virtual reality) and gaming. The lineup consists of Intel's Core processors including i7 6950X, i7 6900K, i7 6850K and i7 6800K. Among these, the i7 6950X will have 10 cores and 20 threads.
The new 14nm processor lineup represents a die shrink from Haswell-E, the previous version of Intel's high end desktop platform. The i7 6950X model has a price tag of $1,723. Why would people pay such an exorbitant price for a processor when AMD's (NYSE:AMD) Summit Ridge FX multitasking processors based on its new Zen architecture will be available in a few months at a much cheaper price?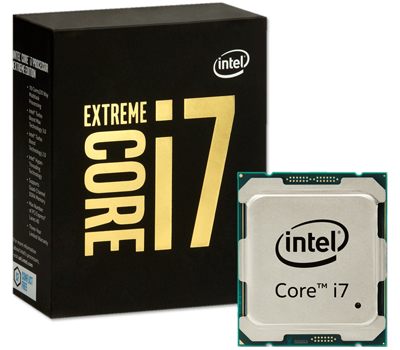 The Future of Mega-Tasking Processors
In today's highly graphics-intensive world, it's increasingly getting difficult for gaming professionals to survive without embracing "mega-tasking." Intel prefers to use the term mega-tasking over the commonly used term "multitasking" for its new extreme edition CPUs. Intel's Gregory Bryant said:
If you want to do VR content like 360-degree content stitching, this part performs very well. It's just a monster on enthusiast performance. It's by far the fastest-performing part we have ever built.
While it's difficult for humans to simul­ta­ne­ously perform mul­ti­ple activ­i­ties, computers can do multitasking effortlessly. Humans, on the other hand, can use their computers to achieve multitasking, which in essence means doing multiple tasks (either related or unrelated) simultaneously on the computer. Mega-tasking, however, is slightly different, which allows the user to run multiple related workloads simultaneously.
The demand for processors supporting mega-tasking will rise significantly with the arrival of VR games and professional game streaming. Two distinct groups of people will be benefited the most as a result of Intel's mega-tasking CPU release, viz., VR game developers and professional gamers/streamers. Since these users need to run sophisticated 3D graphics workloads on their desktops, it makes sense for Intel to bring extremely sophisticated desktop chips to the market.
Intel vis-à-vis AMD
The moot question is why an enthusiast will pay the high price for Intel's sophisticated chips, when AMD's upcoming Zen x86 octa-core chips are expected to be not only exceptionally powerful but cheaper as well? The octa-core processors in Intel's Broadwell-E lineup cost around $1,000. AMD's current version of Piledriver-based octa-core FX processor costs slightly over $200, compared to around $1,000 for Intel's Haswell-E octa-core counterpart. For the octa-core processors, Intel is charging almost the same price for the Broadwell-E family, compared to Haswell-E.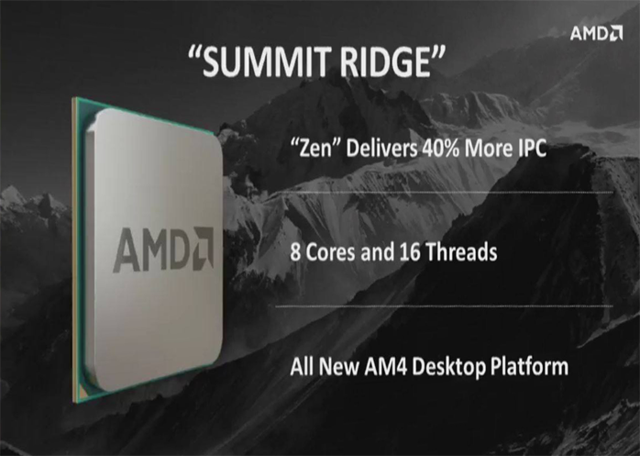 Click to enlarge
Although it's not known yet how much AMD will charge for the upcoming FX product line, AMD will certainly keep its price below Intel's price in order to grab Intel's market share. Further, AMD will replace its earlier versions of CMT-based (cluster-based multithreading) FX processors with Intel-inspired SMT (simultaneous multithreading) architecture. Since SMT is capable of delivering more on-chip parallelism, AMD's new CPUs will be more efficient for multitasking compared to earlier versions.
AMD is planning to introduce processors with maximum 8 cores initially. I expect that it will bring 10-core processors to the market sometime next year. However, I don't expect that AMD's 8-10 core processors will outcompete Intel's processors with similar core-count in terms of parallelism. That's why professionals intending to run immersive 3D graphics workloads on desktops will prefer Intel's CPUs, even though the price is significantly higher than similar AMD products.
Intel Targeting Pro-Gamers and Game Developers
Can AMD's chips deliver mega-tasking? No. For workloads related to 3D graphics, Intel's HT (hyper-threading) technology available on its multi-core, i.e., 8-10 core processors is capable of offering unmatched parallelism. Although AMD is equipping its processors with SMT, competing with Intel's HT technology (HT is Intel's proprietary SMT technology) will be hard for AMD. Intel's new Turbo Boost Max 3.0 technology will make the difference, which allows a CPU to identify the fastest core for directing the most critical workloads to that particular core.
With professional gaming platforms like Twitch becoming popular, the demand for professional gamers and streamers will continue to rise. This will create huge demand for chips for prosumers, i.e., people who consume and produce media in tandem. Intel's i7 6950X is indeed a prosumer chip, which will excel both at playing/streaming and developing games.
However, AMD has nothing to lose, but many things to win. For amateur gamers and millions of people who watch live gaming online, AMD's less costly chips are more than enough. Don't forget that the number of people who watch live games online is far greater than professional gamers and streamers. If Intel is for pro-gamers and game developers, AMD is for amateur gamers and online game watchers.
How AMD Will Benefit from Intel's Graphics Endeavor?
In most cases, pro-gamers and game developers pair AMD's or Nvidia's (NASDAQ:NVDA) GPUs with Intel's extreme edition CPUs. Given that AMD's upcoming 14nm FinFET Radeon GPUs based on Polaris architecture will be VR-ready for the masses, and cost-effective as well compared to Nvidia's Pascal-based GPUs, AMD will be able to boost its revenues significantly. AMD's Roy Taylor said:
The reason Polaris is a big deal, is because I believe we will be able to grow that TAM [total addressable market] significantly. I don't think Nvidia is going to do anything to increase the TAM, because according to everything we've seen around Pascal, it's a high-end part.
Intel's effort to boost its PC revenue via launching extreme edition CPUs will make AMD a direct gainer because Intel's graphics endeavor will give birth to a new breed of pro-gamers and game developers. This, in turn, will attract more people to watch online gaming. As a result, demand for AMD's mass market GPUs and multitasking CPUs will rise meaningfully.
Conclusion
In a previous article I shared how Intel and AMD are changing the gaming industry landscape. Although Intel's recent launch of extreme edition CPUs will not be able to give a massive boost to its PC revenue, it's encouraging that Intel is lately taking gamers seriously. This could certainly arrest Intel's PC revenue downtrend. For AMD, though, it's an excellent opportunity to turn itself around.
Disclosure: I am/we are long AMD, INTC.
I wrote this article myself, and it expresses my own opinions. I am not receiving compensation for it (other than from Seeking Alpha). I have no business relationship with any company whose stock is mentioned in this article.