Unusually large supply disruptions have unexpectedly balanced the market. While rebalanced (with high inventory), oil should trade in a $45-65 range. Headlines may remain supportive near term, and new disruptions or sentiment could potentially push prices higher in the short run. Yet, many of these disruptions, by their nature, are temporary. Oversupply is likely to return as outages resolve, and prices could fall back into a $30-50 oversupply pricing regime. We also see worrisome trends on supply, demand, products and the macro that may coalesce in late summer. That said, OPEC comments and the increased prevalence of supply outages have lifted the floor.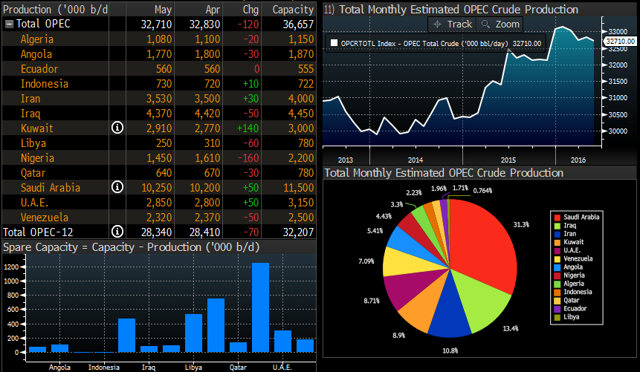 Click to enlarge
Tail risks are admittedly large in both directions, as geopolitics create more uncertainty. The risks of both additional disruption and supply returning are elevated. Rather than just updating our expected trading range, our new bull and bear cases now reflect outlier events and show a wider band.
The normal course of the oil cycle has been interrupted by outsized supply disruptions. We previously had the market staying within the oversupply pricing regime until 2Q17, but a near record level of supply disruption has temporarily balanced the market - pulling forward the next phase of the oil pricing cycle. The USD correlation should also be less relevant as the market rebalances and US supply arguably is incentivized again. Near-term data points should remain fairly supportive and may even allow oil to move higher from here. Outages should support bullish sentiment for now. US inventories are also moving into seasonal draws, which could be exacerbated by Canada outages. Coupled with headlines about civil unrest in many areas, production disruption in Nigeria, and a weaker USD, oil could even move higher from here in the short run, perhaps as high as $60-65. The market also appears willing to test where US producers will bring back activity. But oversupply likely to return as outages resolve and OPEC ramps.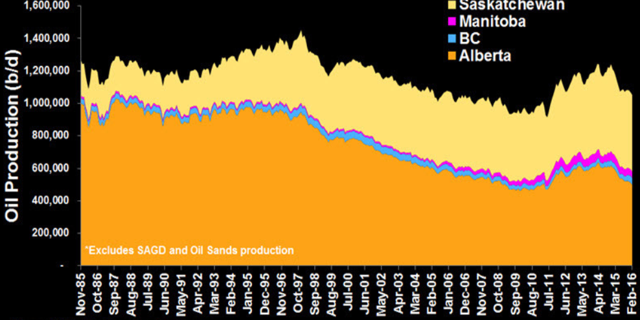 Click to enlarge
Returning Canada production alone should be enough to put the market back into oversupply, even if Nigeria remains near current levels. Analysts also see headwinds in product markets, the macro outlook, and potential supply recovery. If oversupply returns by this fall as expected, our $30-50 oversupply trading range may come back into play. During periods of oversupply, USD correlations tend to be higher. Higher prices - if sustained long enough - also risk altering the medium term outlook given the path dependency of the cycle.
What to watch:
US inventories should trend toward draws over the coming months.
Disruption trends/headlines and likely resolutions.
OPEC production should rise into summer.
Oversupplied product markets are a risk if demand isn't stronger.
Any US supply response to higher prices.
What Could Go Wrong?
Outages remain a key uncertainty: If large scale outages grow or persist, we could even see upside from here. Similarly, outages could unexpectedly resolve. The market may not trade on short-term fundamentals. Balances have not been the primary oil price driver for much of the prior 18 months. Physical markets may take longer to push back. Both the demand and supply response naturally lag prices, and therefore can't control prices in the short run. Macro/FX factors may prove more supportive. The USD and macro correlation has been strong much of this cycle. A weaker USD can support prices.
Disclosure: I/we have no positions in any stocks mentioned, and no plans to initiate any positions within the next 72 hours.
I wrote this article myself, and it expresses my own opinions. I am not receiving compensation for it (other than from Seeking Alpha). I have no business relationship with any company whose stock is mentioned in this article.