Lending Club (NYSE:LC) had a rare day of outperformance on Monday, rising 4.23% when the S&P 500 (NYSEARCA:SPY) fell almost 1%. Investors have become a little more confident in Lending Club, but danger lies ahead.
Wall Street Journal recently reported that Lending Club held talks with some hedge funds to discuss $5 billion of funding. Three funds were named: Och-Ziff, Soros, and Third Point. Nothing came of the talks, but that still didn't prevent investors from picking up some shares on Monday. Unfortunately, I do not think that Lending Club's prospects have improved at all. Given the lack of funding in the near-term, the management is faced with a tough decision. The company can choose to accept defeat and wind down, but preserve some value for shareholders, or to keep operating, risking total loss, but reap the rewards in the event of a success. Let's look at the two scenarios in more detail.
Shut Down
There is a sound financial case for winding down the business. At the end of Q1, the tangible book value was $830 million, consisting of very liquid assets including $688 million of cash. If the company chooses to wind down, it is possible that it could even generate additional profits during the process as expenses such as sales and marketing can be completely eliminated. For the sake of simplicity, we'll make the generous assumption that the company's liquidation value is $1 billion.
$1 billion is still a lot lower than the current market cap of $1.69 billion. However, should the management choose to wind down, $1 billion of residual value would be very achievable due to the liquidity of the assets. At the end of the day, equity holders get a 40% haircut, but gets to fight another day.
This is the safe option.
Keep Going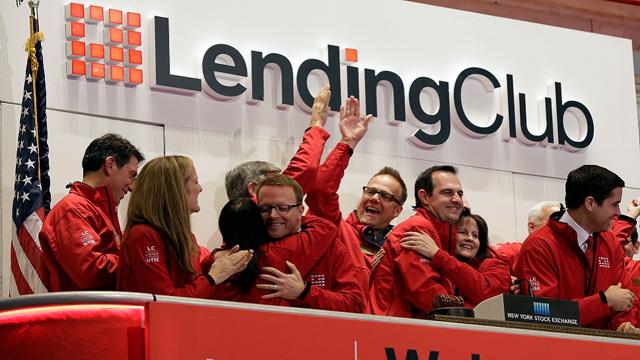 Click to enlarge
Why quit now?
Source: Forbes.com
The management could also choose to tough it out and keep the company afloat by accepting losses in the short-term. I'm not aware of any problems that could have influenced the borrowers, so demand for loans is likely to remain elevated. Loan originations grew 68% quarter on quarter in Q1 from $1.64 billion to $2.75 billion. Based on the $8.4 billion of originations in 2015, demand could be in excess of $14 billion in 2016. However, the company did tighten borrowing requirements to entice lenders, so demand for loans could be flat.
Because there is not enough capital to fund the aforementioned loan demand, the company would have to accept negative growth in loan originations. For the sake of argument, let's assume that demand for loans stays constant at $8 billion. This means that the company will only get $3 billion of capital from retail investors. The remainder ($5 billion) would constitute the funding gap that the management wanted to fill with hedge fund capital. We can be a bit more optimistic and say that the tighter lending requirements will increase retail funds to $4 billion (more people would want to invest).
If actual originations fall to $4 billion (capped by whatever capital is available), the one-time transaction fees will take a big hit. If Q1's $124.5 million of transaction fees were halved (since originations were halved), the company would have suffered a pre-tax loss of $58 million in the quarter alone (pre-tax income was extremely thin at $4.3 million). This quarterly pre-tax loss translates to an annual loss of $232 million. Since the company never paid much tax, shareholders would have to absorb virtually all of the loss. Note that in order to arrive at this number, we made some pretty generous assumptions such as an increase in retail funds (there is a question of whether retail investors still have faith in Lending Club) and no deterioration in other sources of revenues (servicing, management fees, etc.).
We found out earlier that the company had $830 million of tangible book value. If this is a capital base from which the losses will be deducted, the management would have 3.6 years to fix the company before the capital base is depleted. At that point in time, there would be nothing left for shareholders.
Which Path?
While I am bearish on the stock, I believe that the management should take the chance to fix the company instead of winding down. As long as the company can show institutional investors that it is capable of playing by the rules, then it will regain access to capital, and profitability will follow. During the process however, equity holders will suffer as losses pile on. In the short-term, I believe there is no winning with Lending Club. If the company winds down today, investors will suffer a 40% loss. If the company chooses to keep going, I foresee the company incurring hundreds of millions of losses over the next few quarters.
Click the "Follow" button beside my name on the top of the page to be updated with my latest insights. To learn more about the V20 Portfolio (+40% in 2015), whose goal is to compound capital at 20% over the long term, I encourage you to read the introduction to my investment process. Premium subscribers get full access to the V20 Portfolio. Track the portfolio through the latest update, here.
Disclosure: I/we have no positions in any stocks mentioned, and no plans to initiate any positions within the next 72 hours.
I wrote this article myself, and it expresses my own opinions. I am not receiving compensation for it (other than from Seeking Alpha). I have no business relationship with any company whose stock is mentioned in this article.