Good morning, and welcome to the June 15 edition of Seeking Alpha's Eye on Tech newsletter.
Facebook begins linking online ads to store visits and sales - Facebook (NASDAQ:FB) has partnered for a while with data providers such Acxiom (NASDAQ:ACXM) and Datalogix (acquired by Oracle (NASDAQ:ORCL)) to get a better read on how Facebook ads drive offline sales. With the help of anonymized location data (provided by GPS, Wi-Fi, cell towers, etc.), Facebook is now providing retailers with numbers on how often users seeing a retailer's ads visit their stores, as well as tools for optimizing ad campaigns based on visits. It's also partnering with Square (NYSE:SQ), IBM Corp. (NYSE:IBM), Marketo (NASDAQ:MKTO), and others to match an advertiser's retail sales data with their Facebook campaigns, and providing a Store Locator feature for ads.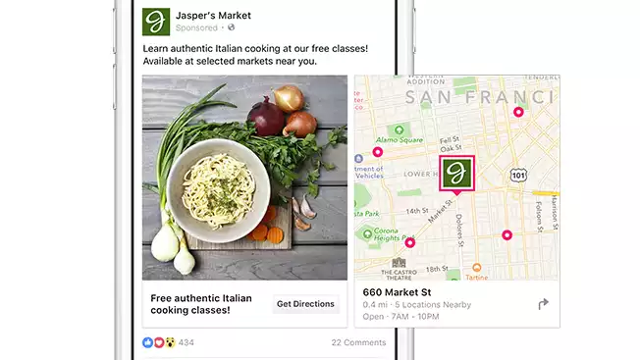 Facebook's Store Locator feature
A dearth of hard data on how online ads drive offline sales has long been a concern for retailers and brand advertisers. Providing it gives those running successful Facebook ad campaigns a big incentive to up their ad spend, and lets those running unsuccessful campaigns know they need to recalibrate. Google (GOOG, GOOGL) mobile ad VP Jason Spero responded to Facebook's move by noting his company has tracked over 1B store visits over the last 18 months. An eMarketer analyst points out, Facebook's ability to match offline activity with its user demographic data could be a unique selling point for retailers.
A federal appeals court upholds the FCC's 2015 net neutrality ruling - The 2015 ruling banned ISPs and carriers from blocking or throttling the performance of specific legally available content, as well as from creating "fast lanes" for particular content (whether their own or from third parties). "Zero rate" services, such as T-Mobile's (NASDAQ:TMUS) Binge On and Verizon's (NYSE:VZ) Go90, which don't count against mobile data caps, are still allowed.
Shares of major telcos and cable companies didn't move on the news, which is arguably a bigger deal for the likes of Netflix (NASDAQ:NFLX) and YouTube than it is for ISPs. Though net neutrality does prevent ISPs from creating some additional revenue streams, it's had a minimal impact on their existing businesses. Most consumers still find themselves choosing between a telco and a cable ISP, with both deriving ARPUs well above those of peers in many other developed markets.
The growing tendency of consumers (lower-income ones, especially) to rely solely on mobile web connections is a much bigger problem for the ISPs in the short term, and competition from upstart fixed wireless ISPs (using 5G or other technologies) will likely be a bigger threat in the long term.
Alibaba gains after setting strong FY17 sales guidance, reiterating aggressive FY20 target - Alibaba (NYSE:BABA) guided at its Investor Day for FY17 (ends March 2017) revenue to officially be up over 48%, and up over 36% when backing out its acquisitions of Chinese online video platform Youku Tudou and top Southeast Asian online retailer Lazada. Consensus was at 38.6%. The company also disclosed its FQ1 (calendar Q2) GMV growth is trending above 22% Y/Y, better than Street expectations of 19%, and reiterated a forecast for its Chinese retail GMV to nearly double to RMB6T ($912B) in FY20 from RMB3.09T in FY16.

Alibaba's far-flung empire
An improving Chinese retail monetization/take rate is helping revenue growth easily outpace GMV growth. With take rate only at 2.47% in FQ4, Alibaba still has a lot of room to grow it, even if its Taobao marketplace doesn't collect transaction fees (it monetizes via ads and other services). eBay's (NASDAQ:EBAY) Marketplace take rate was 7.7% in Q1.
Separately, Jack Ma raised some eyebrows by declaring fake goods are often of higher quality (and of course, much cheaper) than brand-name products. Alibaba has been walking a tightrope when it comes to fake/counterfeit goods: The company officially claims it's trying to limit their availability, and has made some attempts to crack down, but knockoffs still aren't hard to find on Alibaba marketplaces.
Report: Ericsson plans to cut 3K-4K jobs this summer, mulls further layoffs - The report comes less than two months after Ericsson (NASDAQ:ERIC) missed Q1 estimates and reported revenue fell 2% Y/Y, thanks largely to weak mobile infrastructure spending (hurt by the limited or non-existent revenue growth seen by many carriers, and the fact that many 4G buildouts are largely done). The company launched a restructuring program in late 2014, and announced in March 2015 it's cutting 2,200 Swedish jobs. Rival Nokia (NYSE:NOK) is reportedly mulling 10K-15K job cuts in the wake of the Alcatel-Lucent merger.
Reports: Verizon, AT&T, others make it to final-round Yahoo bidding - Fortune reports Verizon, AT&T (NYSE:T), P/E firm TPG Capital, and a group led by Quicken Loans founder/Cleveland Cavaliers owner Dan Gilbert are among the remaining bidders as the drawn-out sale process for Yahoo's (NASDAQ:YHOO) core business enters its final round. Bloomberg reports two other P/E bidders - Advent International and a partnership featuring Sycamore Partners and Vector Capital - also made it.
One source tells Fortune it thinks AT&T has hung around just to drive up the sale price for Verizon, which is seen by many as the front-runner to acquire Yahoo and whose interest in merging Yahoo with AOL is pretty well known. Yahoo closed up 2.6% on Tuesday, but that was due to Alibaba's gains.
Nokia launches an IoT service platform and a smart home platform - Nokia's IMPACT platform joins an increasingly crowded market for cloud-based back-end services web-connected embedded hardware (i.e., IoT devices). It promises to handle "data collection, event processing, device management, data contextualization, data analytics, end-to-end security and applications enablement for any device, any protocol and across any application." 80K devices from 100 "top manufacturers" are supported. Other entrants in the cloud IoT service space include Microsoft (NASDAQ:MSFT), Amazon (NASDAQ:AMZN), Google, IBM, Cisco (NASDAQ:CSCO), and General Electric (NYSE:GE). Even with the business IoT device base set to grow strongly over the next few years, some service providers are bound to struggle to live up to the expectations they've created for IoT services to act as a growth engine.
Separately, Nokia has launched a smart home solution centered around a gateway device - it features a fiber network modem and a Wi-Fi router, along with Zigbee and Z-Wave radios for communicating with smart home products. The solution also features an app for managing smart home devices, and a "platform" for creating smart home IoT apps and services. Nokia is pitching the offering to carriers looking to "quickly offer new services to residential customers seeking a digital home solution for the Internet of Things."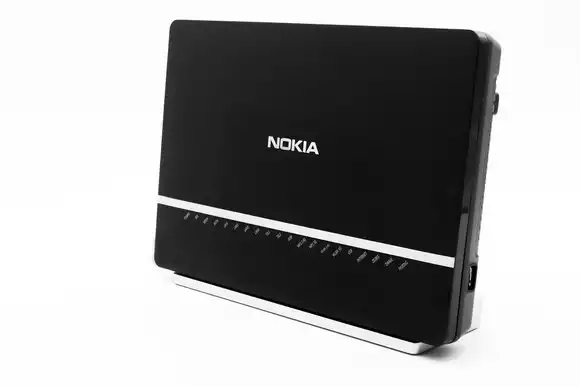 Nokia's smart home gateway
Twitter invests a reported $70M in SoundCloud at a ~$700M valuation; shares keep rallying after Microsoft/LinkedIn deal - Twitter (NYSE:TWTR) was rumored two years ago to be thinking of acquiring SoundCloud, which claims ~175M monthly active listeners and acts as a cross between a music discovery service and a social network. Though far more Twitter users are likely to associate the platform with news, photos, and video than music, Jack Dorsey says the investment was made to "help support some of our efforts with creators."
Meanwhile, Twitter has staged a strong two-day rally following the Microsoft/LinkedIn deal as speculation grows the company won't make it out of 2016 without being sold. Dorsey, of course, will have much to say about whether or not it does. An NYT article about how LinkedIn's (NYSE:LNKD) depressed stock price and aggressive stock compensation spend may have brought the company to the negotiating table seems relevant to Twitter - the stock remains down 71% from its 2015 high, the share count was up 8% Y/Y in Q1, and it has seen numerous executive departures over the last 12 months.
Fiat talks with Amazon and Uber about supplying self-driving test cars - Whereas Fiat's (NYSE:FCAU) recent partnership with Google involved creating self-driving minivan prototypes, its talks with Amazon and Uber (Private:UBER) are related to potentially supplying the companies with fleets of self-driving cars - Amazon for package delivery, Uber naturally for rides - and thus help them lower labor costs. Uber CEO Travis Kalanick has claimed he's willing to buy every car Tesla (NASDAQ:TSLA) can build once the cars support fully autonomous driving.
Amazon is also looking to automate last-mile package delivery via its Prime Air drones. Assuming lingering regulatory issues are worked out, the drones could prove quite useful for delivering smaller packages in suburban and rural areas. Deploying them in dense urban areas might be tougher.
Facebook exec: Your news feed will likely be "all video" in 5 years - The remark, which came from Facebook EMEA exec Nicola Mendelsohn, may have been exaggerated for effect. But it does reinforce the centrality of video to Facebook's R&D efforts for its core service.
Mendelsohn said: "I just think if we look already, we're seeing a year-on-year decline on text. We're seeing a massive increase, as I've said, on both pictures and video. If I was having a bet, I would say: video, video, video." She notes Facebook now sees over 8B daily video views (many are from autoplay videos that start off muted), and that Live video streams get 10x as many comments as other videos.
The heavy emphasis on video, a content field where competition abounds, might partly stem from an acceptance that users are turning more and more to messaging apps and Instagram for personal text and photo sharing, as Facebook gets viewed as a relatively "public" sharing space. At the same time, it's easy to see video's long-term potential to grow Facebook's daily usage time and ad sales... just as long as users feel they're still getting a unique social media experience involving friends and family, and not just a personalized video feed.
Marc Andreessen: A lot more tech M&A is "in the pipeline" - The high-profile VC asserts Microsoft/LinkedIn is a sign of things to come. "We see more M&A activity happening sort of in the pipeline. We see more deals kind of in consideration or in negotiation now than we have in probably four years... I think for the last three or four years, a lot of public companies just kind of sat back and watched kind of all the drama play out in [Silicon Valley]... They've piled up lots of cash. They have very good businesses, and they have to go shopping, and they have to go shopping because they have to fill in gaps in their portfolio."
As the co-founder of one of Silicon Valley's biggest VC firms, it's in Andreessen's interests to talk up the buyout potential of his portfolio companies. Nonetheless, a combo of a tougher funding environment for unicorns that have seen slowing growth and the weak performance of some 2015 tech IPOs (Etsy (NASDAQ:ETSY), Box (NYSE:BOX), Rapid7 (NASDAQ:RPD), and Pure Storage (NYSE:PSTG) come to mind) could make more tech upstarts open to selling.
Disclosure: I/we have no positions in any stocks mentioned, and no plans to initiate any positions within the next 72 hours.
I wrote this article myself, and it expresses my own opinions. I am not receiving compensation for it. I have no business relationship with any company whose stock is mentioned in this article.