One of only four FSRU operators in the entire world, Hoegh LNG Partners L.P. (NYSE:HMLP) was formed by parent company Höegh LNG Holdings Ltd. (OTC:HOLHF) as a pure play in this growing segment. All four of its vessels are drop downs from the parent on accretive long term contracts, two being majority owned joint-ventures with other operators.
It is noteworthy that these vessels are all purpose built FSRUs and not retrofitted LNG vessels like some of their competitors. This provides a significant advantage in terms of flexibility, superior fuel efficiency, improved storage performance, and larger capacity than retrofitted, first-generation LNG carriers.
HMLP's vessels have an average of 3.4 years and are from highly regarded ship builders; Hyundai and Samsung.
Since this segment is relatively new, many might be asking what are Floating Storage and Regasification Units? So let's start there.
FSRUs
Natural gas is playing an increasing role in the global energy landscape. For the regions without a domestic supply, or pipeline access to those with ample supply, importing LNG (Liquefied Natural Gas) by vessel is often the best option (provided there is maritime access).
The process begins in a LNG facility where natural gas is transformed into to a liquid state by cooling it to minus 162°C, achieving a volume reduction of approximately 600 to one. The LNG is loaded onto a vessel for transportation. Upon delivery, this LNG can be stored in a liquid state until the market demands, whereupon it enters a re-gasification process after which it is distributed for end use.
Traditionally, the regas process was carried out on fixed land based facilities. However, Floating Storage and Regasification Units (which are situated offshore on vessels) have started to gain popularity for several reasons as noted in Hoegh's 20-F:
Planning, permitting, and constructing a traditional, land based LNG terminal typically requires five to six years. In comparison, FSRU projects typically take less than 24 months to execute, and have been implemented in as little as six months.
FSRUs are considerably less capital intensive than a land based LNG terminal, where even small terminals can cost upwards of $600 million. More importantly, the providers of FSRUs are prepared to retain ownership of their vessels and charter them to the importing company for a short, medium or long term period, avoiding the need for major capital outlays and corresponding financing requirements.
An importer has greater clarity on fees for regasification services and delivery of gas with an FSRU as compared to a land based LNG terminal, which may be more likely to face construction cost overruns and uncertainty around terminal throughput fees.
Operational Flexibility is significantly improved. FSRU operators have entered into agreements as short as three years, whereas land based LNG terminals often require long term commitments of 15 years or more.
Finally, some FSRUs can also be operated as conventional LNG carriers and owners have been prepared to build such vessels on a speculative basis. This has made FSRU technology flexible in terms of being generic and able to meet different market needs and finding solutions to terminal location challenges.
Of course, as with almost everything, there are tradeoffs:
Land-based terminals typically have larger storage capacity and potentially larger gas send out capacities than FSRUs, especially FSRUs that are a result of LNG carrier conversions.
The boil-off rate of an FSRU is higher than that of a land based terminals, and boil-off gas that cannot be used for fuel or regas purposes has to be flared in the gas combustion unit.
The limitations on the physical size of an FSRU prevent it from having as much redundancy of vaporization equipment as a land-based terminal. As a result, an FSRU is more vulnerable to equipment outages, and thus requires the FSRU provider to hold very high standards regarding operations and maintenance.
Finally, a technical problem with an FSRU could require a visit to drydock, which would result in a loss of service.
Nevertheless, new LNG importing countries have been opting for FSRU's over building land based facilities two out of three times.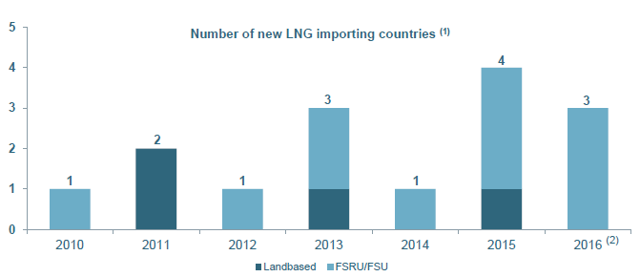 Click to enlarge
Source: Hoegh
Fleet
As with any small fleet, counter party risk is one key element that we should examine along with the charters. If a counter party defaults, that could leave Hoegh on the hook for lost income and ongoing OPEX without the benefit of charter revenue, while it finds a new contract then repositions the vessel to service the new customer. A single default can mean disaster when we are talking about revenue derived from only four separate charters, two of which have the same counter party.
Hoegh has:
A 50% interest in the GDF Suez Neptune,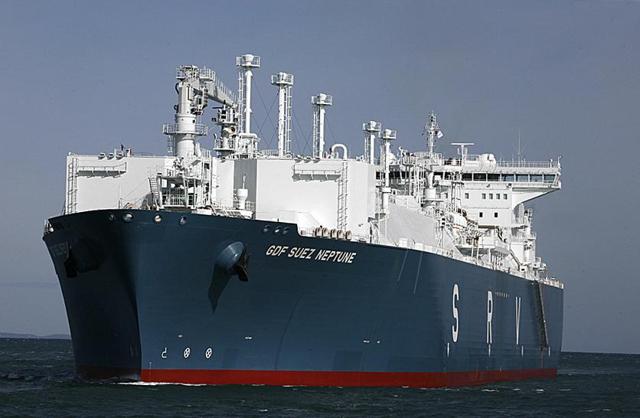 Click to enlarge
Source: Hoegh
a FSRU built in 2009 that is currently operating under a time charter with GDF Suez, a subsidiary of ENGIE, a French publicly listed, government-backed, electric utility company, that expires in 2029, with an option to extend for up to two additional periods of five years each.
A 50% interest in the GDF Suez Cape Ann,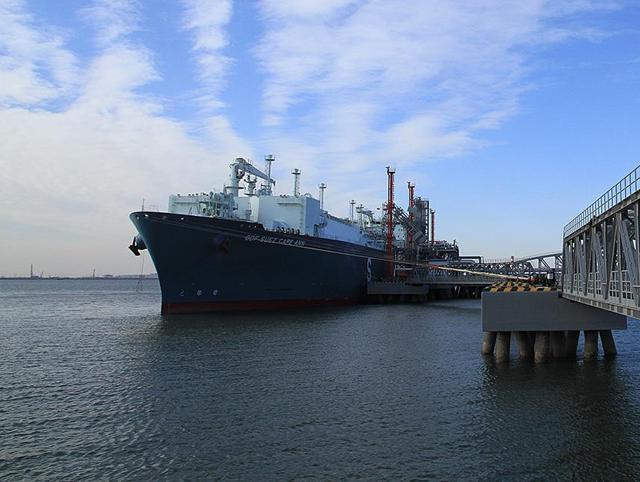 Click to enlarge
a FSRU built in 2010 that is currently operating under a time charter with GDF Suez that expires in 2030, with an option to extend for up to two additional periods of five years each.
A 100% economic interest in the PGN FSRU Lampung,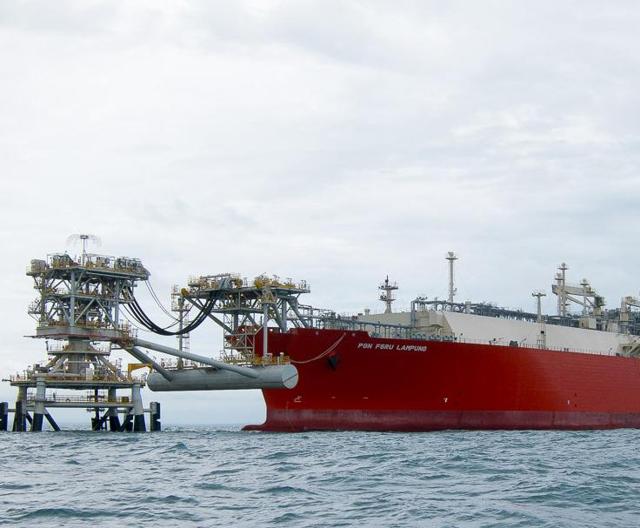 Click to enlarge
a FSRU built in 2014 that is currently operating under a time charter with PGN LNG, a subsidiary of an Indonesian publicly listed, government-controlled, gas and energy company. The time charter expires in 2034, with options to extend the time charter either for an additional 10 years or for up to two additional periods of five years each; and
A 100% interest in the Höegh Gallant,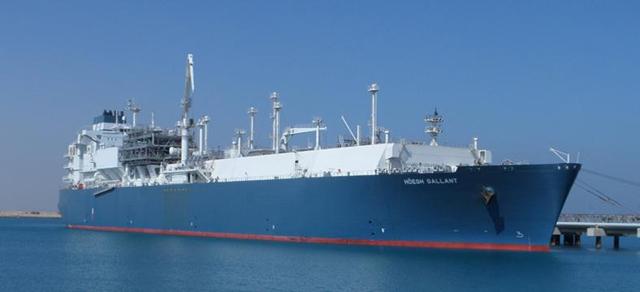 Click to enlarge
a FSRU built in 2014 that is currently operating under a time charter with EgyptCo, a subsidiary of Höegh LNG, that expires in 2020. In addition, there is an option agreement pursuant to which Hoegh LNG Partners L.P. has the right to cause Höegh LNG to charter the Höegh Gallant from the expiration or termination of the EgyptCo charter until July 2025.
For those that like visuals (I know I do) the charter timeline is presented below.

Click to enlarge
These four charters three of which have government backed/controlled counter parties, are key to why I believe that Hoegh LNG Partners L.P has a high degree of revenue security which should play well into a reliable yield.
Yield
Speaking of the yield, that appears to be the most attractive part of the company to me from an investors standpoint. Over the course of the past couple years it has seen the distribution grow from $0.18 in the end of Q4 2014, almost doubling in Q1 2015 to nearly $0.34 before finally increasing another 22% to in Q1 2016 to just over $0.41, following the latest drop down from the parent company. Currently the yield stands at just over 9% with the $18.20 price tag.
For shipping, this high yield coupled with an extensive backlog and secure counter parties presents one of best options for income oriented conservative investors in this segment. However, further distribution growth will be tied to future drop downs as the latest quarter saw a 1.0x coverage ratio.
Future Growth
The potential drop down candidates are listed below.

Click to enlarge
By all accounts, this company is moderately leveraged, so I wouldn't be surprised to see them take advantage of the secure nature of their business by utilizing the undrawn $85 million facility from the parent company or possibly tapping debt markets in order to fund another acquisitions.
Random Thoughts
HMLP is the only pure play FSRU company being publicly traded. The relatively new nature of the segment coupled with a small global fleet and limited re-sales make pegging FSRU values frankly a bit tricky. In case you are wondering, the company uses a 40 year life, calculating depreciation on a straight line basis subtracting for residual value.
With zero comps and limited info, this can make it difficult to determine accurate valuations of this company. Nevertheless, given some rough math here are my thoughts:
Right now, they look to be trading at a premium compared to LNG companies with FSRU exposure, but then again things look far better for FSRUs than the LNG shipping market right now. Therefore, that disconnect could be justified.
Additionally, the market may have this premium in place due to the secure nature of the revenue stream and parent company support, which looks to be genuinely helpful at this point. A side point here, the parent company owns 100% of IDR's and the incentive to support higher distributions out of HMLP is clear.

Click to enlarge
Source: HMLP 20-F
Furthermore, debt looks to be very manageable over the coming years and shouldn't be an issue and as I suggested could comfortably increase for another drop down. Traditionally, shipping investors always reward companies which are acceptably leveraged.

Click to enlarge
Source: HMLP 20-F
Finally, the nature of this business means that while they serve the commodity industry, their revenue shouldn't be impacted by the volatile nature of the commodity sector. The counter parties are the ones taking on pricing concerns while they continue to pay a base charter rate to HMLP. Conservative investors might not mind paying a bit more for a business structure that is insulated from such volatility.
Conclusion
Many might have noticed that I didn't have my typical macro outlook for this segment that usually comes with discussing an individual stock. That's simply because we don't need one here. The only way the market at large could really change things is if the FSRU which is an un-contracted drop down candidate finds a customer at higher rates than other potential candidates. So there is room for a stronger market to potentially benefit HMLP here in that regard.
Overall, there are lots of things to like about HMLP. It is involved in an exciting segment with significant projected growth over the coming decade.
The long term contracts with secure counter parties is the cornerstone for their ongoing success. Two of those counter parties, representing three charters, have government support while the fourth is HMLP's parent company.
This revenue security represents a reliable income stream which should continue to benefit unit holders well into the future in the form of consistent distributions. Though I am not expecting further increases until another drop down is completed.
So, the catch is this is a relatively new company, with a limited independent track record. Fortunately, they have the guidance of their parent company. So, while it's nice to make optimistically positive statements like that last paragraph, they all hinge on management continuing to deliver solid performance in a disciplined manner.
Finally, yes, I am hinting that HMLP might be a bit expensive right now, but as I noted there are many reasons to justify that pricing. Conservative and/or income oriented investors might not mind paying a bit more for what could be regarded as one of the safest common offerings in the LNG segment, and perhaps even the shipping market in general, over the next decade.
I welcome all questions/comments and invite you to follow me on Seeking Alpha as I continue to cover all aspects of maritime trade. Thank you for reading.
Disclosure: I/we have no positions in any stocks mentioned, and no plans to initiate any positions within the next 72 hours.
I wrote this article myself, and it expresses my own opinions. I am not receiving compensation for it (other than from Seeking Alpha). I have no business relationship with any company whose stock is mentioned in this article.